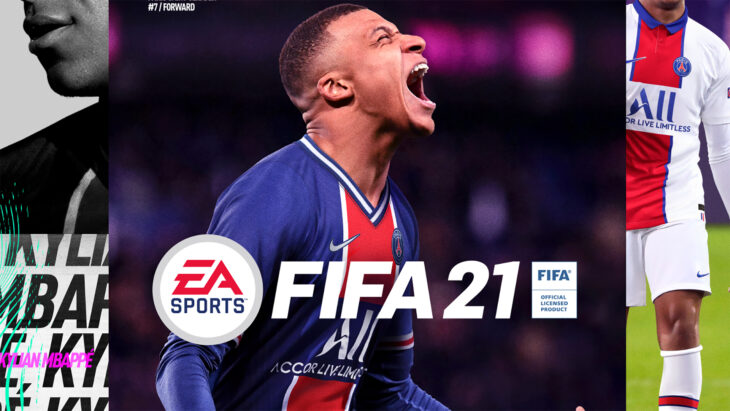 EA is facing mounting criticism after images of an ad in a children's toy catalog appear to show the company promoting the use of lootboxes in FIFA.
As reported by VGC, the catalogue in question comes from the now largest toy retailer in the UK, Smyths Toys. The ad is for EA's upcoming release FIFA 21, specifically the Ultimate Team mode. The ad is a guide to playing the mode, listing one step as 'Use FIFA points to open packs'.
FIFA Points are the FIFA franchise's in-game currency, used to purchase packs in Ultimate Team mode. These packs are classed as lootboxes, but EA prefers to call them 'surprise mechanics', even though they are exactly the same.
The image was shared on Twitter over the weekend, where it gained traction. Another ad for the game, and in-store one, has also gained traction over the weekend as well. This second one even lists the PlayStation Store as a place to purchase FIFA Points for use in Ultimate Team mode.
All these ads have done is feed the fire around people calling for FIFA Ultimate Team mode being classed as gambling. Many also say that the ads are normalizing in-game monetization with children, which will only lead to it being accepted as the norm in the future.
At the time of writing EA is the subject of a Class Action Lawsuit in California. The lawsuit states that FIFA Ultimate Team breaks California's gambling laws. In the UK, the government is calling for evidence on both the positive and negative effects of lootboxes, which will be used to make a firm decision on whether they are outlawed or not.
Last year, after a lengthy investigation by a committee for the Department of Digital Culture, Media and Sport, it was decided that lootboxes should be treated as gambling and be regulated under the same laws.
EA reported that earnings from FIFA Ultimate Team were off the charts in their most recent financial report. This year may be the last that the publisher can push them to as many people as possible before they have to tone them down, or remove them entirely.