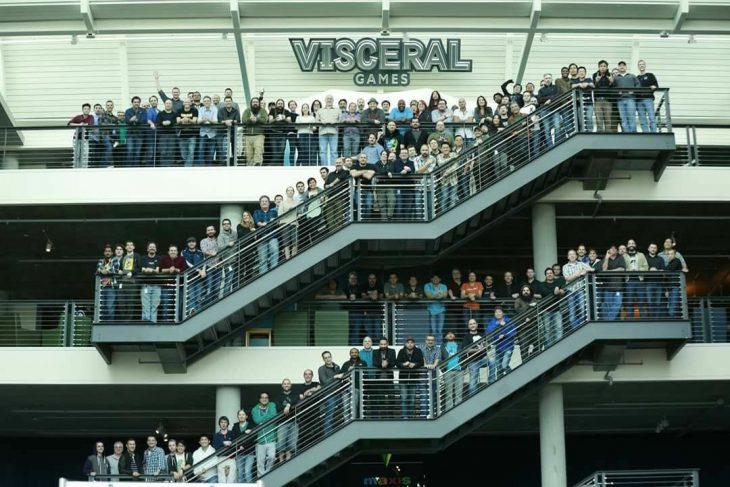 Patrick Söderlund has announced in a blog post on the company website that EA will be closing their Visceral Games studio.
The post begins by talking about the way gamers play games is constantly changing, and as a result the way they are being made is changing a lot too. Apparently this is a fast-moving scene where developers need to create experiences people want to play, instead of those that are out of date with public expectations.
He then goes on to talk about EA's Visceral studio, also known as Visceral Games, which has been working on an action-adventure title in the Star Wars universe. Some may remember this as what was once Star Wars 1313 and had a gameplay trailer shown at E3 2013. Söderlund says that after speaking to players and closely monitoring what people want from games, EA has made the decision to 'pivot the design'.
What this pivot means for the game is a broader scope, maintaining the stunning visuals but adding more variety and player agency with the capabilities offered by EA's Frostbite engine. The game was originally expected to launch in late 2019, but EA is now saying that they will confirm the launch date in the future, meaning it could be shifted back by a number of years.
What this pivot means for EA's Visceral studio however, is closure. Söderlund says in his post that EA will be ramping down and closing the studio, shifting around as many of the team from it as possible onto other projects.
No further details have been released, but already developers are commenting on the situation and making it known that they're hiring. This appears to be a big change, and it's likely that the entire game will be reworked, if not rebuilt, in order to accomodate more systems and features that players expect today, such as online multiplayer.
Visceral Games is best known for the Dead Space series. These games took players to the darkest depths of the universe where an undead menace manifesting as the necromorph race plague the protagonist both physically and mentally, overrunning entire space stations and planets as the player constantly fights against them for survival.