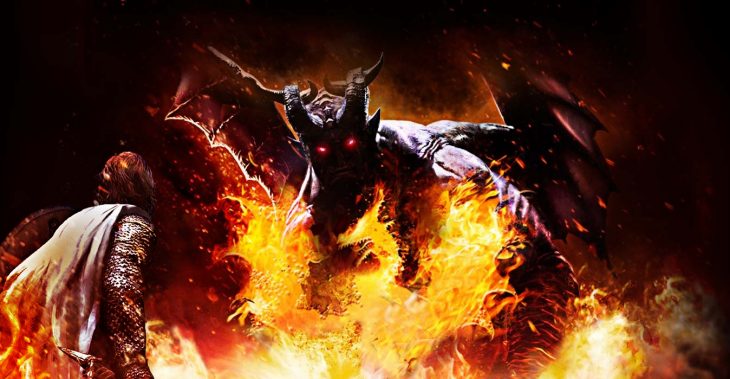 Capcom announced that in celebration of the game's fifth anniversary, Dragon's Dogma Dark Arisen will be releasing on Playstation 4 and Xbox One this fall.
Dragon's Dogma was first released for Playstation 3 and Xbox 360 in April 2012. Capcom published the game which was directed by some of the team who worked on Devil May Cry and Resident Evil. Far from Capcom's usual titles, Dragon's Dogma is an open world fantasy RPG which was released to great review scores and a critical reception.
The game allowed players to choose from a range of classes, and pit them against huge monsters which could be taken down dynamically by climbing one or all of their limbs. The hack and slash style gameplay worked well with the brutality of these enemies, as the unforgiving nature of the huge monsters was offset by the speed with which the player could attack them. Players were also able to recruit companions as they travelled around the world, whose class and abilities would play into how combat turned out.
One of the best features of the game was the pawn system. At all times one NPC (Non-Playable Character, i.e. not controlled by players) will belong to the player's world, but two other companions will be borrowed from other players. These companions would level up as other players use them, allowing you to come back to the game after a day or so to have a much stronger NPC by your side. Likewise, other player's companions that you borrow will level up alongside you, and there's a plethora to choose from since all players of the game make theirs available. The intelligent algorithm behind these NPCs made the game fun to play, and helped immerse players in the experience.
Dragon's Dogma Dark Arisen was released in 2013, and collects the original game with all of the DLC, including armour and quest packs. This is the version that will be released for PS4 and Xbox One this fall, containing the full experience of Dragon's Dogma. No information on whether the game is being remastered has been confirmed, but there should be some graphical and mechanical improvements.
Pre-orders for wholesale stock will become available at selected wholesale distributors later this year.
Related Topics:
Capcom
,
Dragon's Dogma Dark Arisen
---