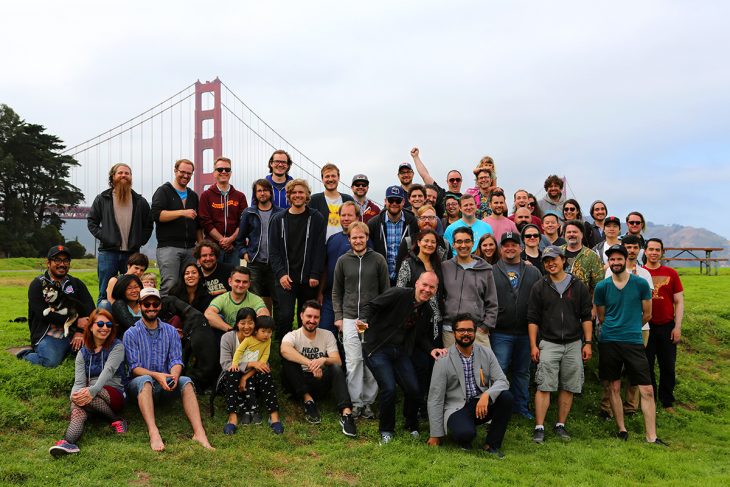 Double Fine seems to be winding down their publishing business. This news comes from Boneloaf, developers of Gang Beasts, who believe that the gradual closing down of their publishing arm is due to a recent acquisition by Microsoft.
Boneloaf recently announced that they will be self-publishing Gang Beasts moving forward. This news also shone a light on the fact that Double Fine is moving on from publishing smaller games like Gang Beasts.
In their blog post explaining the situation, Boneloaf wrote that they've really enjoyed working with Double Fine, and they feel that the company has been really fantastic for them.
Specifically, Boneloaf expressed that they believe what Tim Schafer and his company have built is wonderful. But with the acquisition of the company by Xbox Game Studios last year, and subsequent winding down of the publishing business, the developer now feels that they can go it alone.
The future of Double Fine Presents has been up for debate since Double Fine was acquired last June. At the time, Greg Rice, Vice President of Business Development, described how the plans for this division were going to evolve, and that there would be no layoffs.
In September 2019, Tim Schafer explained that the future of the division was complicated, after questioning where the business was going. In November 2019, Greg Rice left the company, which seemed to be a sign of things to come for it.
While there has been no official word from Double Fine at the time of writing, Boneloaf's statement is the most complete and concrete picture we have of Double Fine Presents to date.
Xbox Game Studios is a label that Microsoft has been using to acquire new game developers for the last few years. These developers are making first-party games for Xbox One and PC, with an aim to build up the first-party offerings for both the Xbox One, and Xbox Series X.
As one of these developers, Double fine will now be working exclusively on Xbox games, and may not have the capacity to work on anything outside of that, including publishing smaller games for other developers.