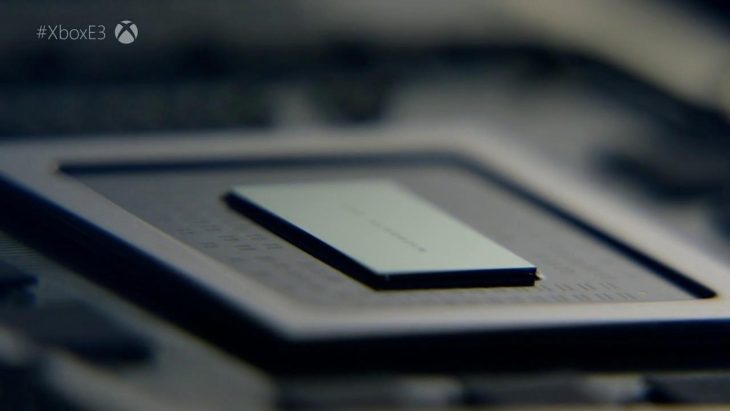 Ever since Project Scarlett rumours began to surface, the project has been shrouded in speculation. Now, even though we know that a new console from the Project Scarlett codename will be launching in holiday 2020, it seems as though another console could be launching under the Project Scarlett name, a discless one.
Rumours of a discless Project Scarlett being a second console within the project have been around since late 2018. Reports at the time suggested that the two consoles within Project Scarlett were named Anaconda, the more powerful version that uses discs, and Lockhart, the cheaper discless console.
Whilst the rumours of a discless Project Scarlett were thought to be false following the official reveal of Microsoft's next Xbox console, a new Kotaku report says that they're far from dead.
Kotaku explain that sources close to Lockhart, the cheaper discless Project Scarlett console, say that it is very much still in development. In terms of performance, Anaconda will be the next generation version of the Xbox One X, and Lockhart the next generation version of the Xbox One S. One developer even said that Lockhart would have similar processing power to the PlayStation 4 Pro.
As far as game developers go, Microsoft apparently expects them to support both Anaconda and Lockhart moving into the next generation. Lockhart will reportedly use a solid-state drive, improving loading times quite dramatically, and also have a much faster CPU.
The report goes on to mention that Microsoft is aiming for Anaconda to reach 4K resolution at 60fps, with 1440p resolution and 60 fps on Lockhart. The details given by Microsoft during their E3 press conference described 120fps and 8K visuals, as well as an SSD being used as virtual RAM. These details are now thought to relate to Anaconda, the more powerful of the two Project Scarlett systems.
With the Xbox One S All-Digital Edition selling so well over the Thanksgiving weekend, and the Xbox Game Pass becoming far more popular, it's possible that Microsoft is targeting an audience who don't want to purchase physical games with Lockhart. As the launch of Project Scarlett draws closer, more details will be revealed, and hopefully confirm if there is any truth to these resurfacing rumours.