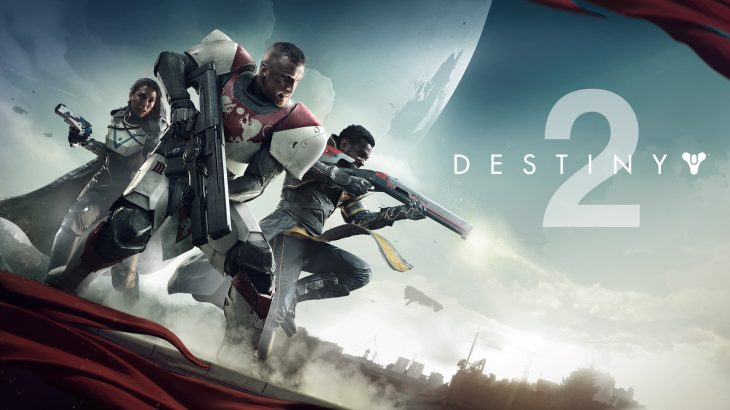 Bungie's online-only first-person shooter Destiny 2 has claimed top spot in the Japanese weekly sales chart. The sequel to the troubled but successful Destiny, available for PS4 and Xbox One, shipped 51,629 copies – 2,000 more than Splatoon 2 for the Nintendo Switch which remains in second place in the charts.
The games publisher Activision will be encouraged by the game's number one ranking, but it won't have escaped their attention that the sales figures for Destiny 2 in week one lag well behind the equivalent sales for its predecessor, which shipped 137,000 units during its first week of sale in 2014.
That amounts to a decline of 62% and, with similar figures recorded in the UK, it appears that Destiny 2 will have to go some to snag a similar market share to Destiny.
It should be noted, as Gamespot point out, that the original Destiny was also available for PS3 and Xbox 360, which may explain part of the sales slump. Bungie, meanwhile have been at pains to point out the high number of players engaging with the game online, with a peak 1.3 million users logged on simultaneously.
Splatoon 2's consistently high sales offer an indication of the popularity of the Nintendo Switch in Japan, particularly since Famitsu attribute 80% of Splatoon's sales to bundle purchases with the Switch.
Four of the top ten bestselling games on the list are Nintendo Switch titles. Mario Kart 8: Deluxe and Monster Hunter XX continue to sell steadily, while Dragon Ball: Xenoverse 2 is a new entry to the chart. Its 23,011 sales land it fourth position on Famitsu's list.
Perhaps unsurprisingly, given the strong performance of Nintendo Switch games, the console itself retains top position in the console sales chart.
With 47,801 units sold the Switch comfortably outperformed nearest rival, the PlayStation 4 (20,861 sales), with the Xbox One S still lagging well behind in the Japanese charts.
As we approach the fourth quarter of the year competition for sales in both the game and console markets is set to increase. Nintendo appear well placed to capitalise on the Switch's strong start, but Bungie will hope that Destiny 2 gains traction ahead of the packed holiday release schedule.
Best selling video games in Japan, for the week ending September 10, 2017:
1. Destiny 2 (PS4), Sony, 51,629 (New)
2. Splatoon 2 (Switch), Nintendo, 49,165
3. Everybody's Golf (PS4), Sony, 25,215
4. Dragon Ball: Xenoverse 2 (Switch), Bandai Namco, 23,011 (New)
5. Draogn Quest XI: Echoes of an Elusive Age (3DS), Square Enix, 21,305
6. Monster Hunter XX Nintendo Switch Version (Switch), Capcom, 13,983
7. Dragon Quest XI: Echoes of an Elusive Age (PS4), Square Enix, 13,347
8. Mario Kart 8 Deluxe (Switch), Nintendo, 10,177
9. Kono Subarashii Sekai ni Shukufuku wo!: Kono Yokubukai Game ni Shinpan wo! (Vita), 5pb, 9,690 (New)
10.Kono Subarashii Sekai ni Shukufuku wo!: Kono Yokubukai Game ni Shinpan wo! (PS4), 5pb, 8,095 (New)
And here are the hardware numbers for the same period:
1. Nintendo Switch, 47,801
2. PS4, 20,861
3. New Nintendo 2DS XL, 11,534
4. PS4 Pro, 10,734
5. New Nintendo 3DS XL, 9,158
6. PS Vita, 4,182
7. Nintendo 2DS, 1,549
8. New Nintendo 3DS, 227
9. Wii U, 105
10. Xbox One S, 84
11. PS3, 61
Related Topics:
Japan
,
Video game charts
---