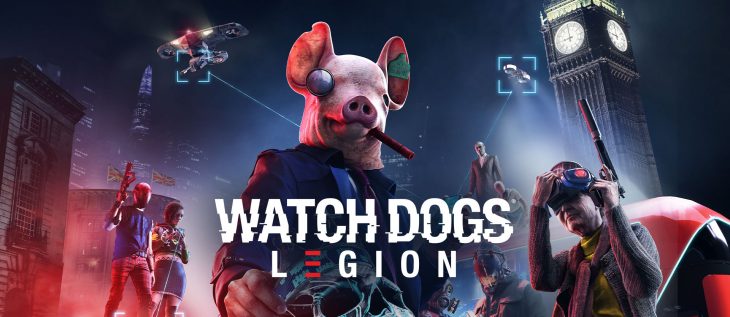 Ubisoft's CEO has confirmed that the three games which have been delayed into 2020 will be cross-platform with PlayStation 5 and Project Scarlett.
Recently the company announced that Watch Dogs Legion, Gods and Monsters, and Rainbow Six Quarantine were all having their release dates pushed into 2020, just ahead of their financial reports. Following this, Yves Guillemot has offered some insight into why these titles were delayed, and the overall plan for them moving forward.
Guillemot confirmed that all three of the delayed games will now release for both current and next generation consoles. This could mean that one or all of them are launch titles for the PlayStation 5 and Project Scarlett.
In addition to these three games, it's also been confirmed that two as of yet unannounced games will also be releasing for both console generations by April 2020. Obviously the next generation versions of these games will launch once Project Scarlett and the PlayStation 5 have launched.
It was also announced that all five games will take advantage of the new features available on the updated hardware. Apparently these games will be particularly interesting on next generation consoles, because the new hardware allows players to download new content much faster. Guillemot also pointed out that the improved framerate on next generation hardware will provide players with a lot of advantages.
It's quite common for games to launch across both generations of hardware this close to the launch of new consoles. When the PlayStation 4 and Xbox One first launched, Assassin's Creed 4: Black Flag, and Watch Dogs both launched for these platforms, and the PlayStation 3 and Xbox 360.
However, there's usually very little difference between the two versions of games at this point in the console cycle. The more powerful hardware may allow for slightly better looking games, but developers also need to keep the games as similar as possible to avoid cheating some players out of a key part of the experience. With Assassin's Creed 4: Black Flag the differences between generational versions consisted of better fabric rendering, making ships look more realistic. One infamous example of cross-generational differences is in Call of Duty: Ghosts, which the developers boasted about having fish AI in on the next-generation versions.