THQ Nordic and Gunfire Games have today confirmed the release date for the latest title in the Darksiders series, Darksiders 3. The game will launch on November 27, 2018, starring a brand new protagonist as well as a whole host of other brand new features to the franchise.
Gunfire Games also announced the collector's editions alongside the release date, detailing everything that consumers could get if they wanted a more premium version of the game. The standard Collector's Edition of Darksiders 3 comes packaged with the game, a Steelbook case, the game soundtrack, an artbook, an 11-inch statue of the main character, Fury, and exclusive collector's DLC. This edition of the game will cost $149.99, a steep price for a collector's edition, especially considering the fact that there is an even more premium version.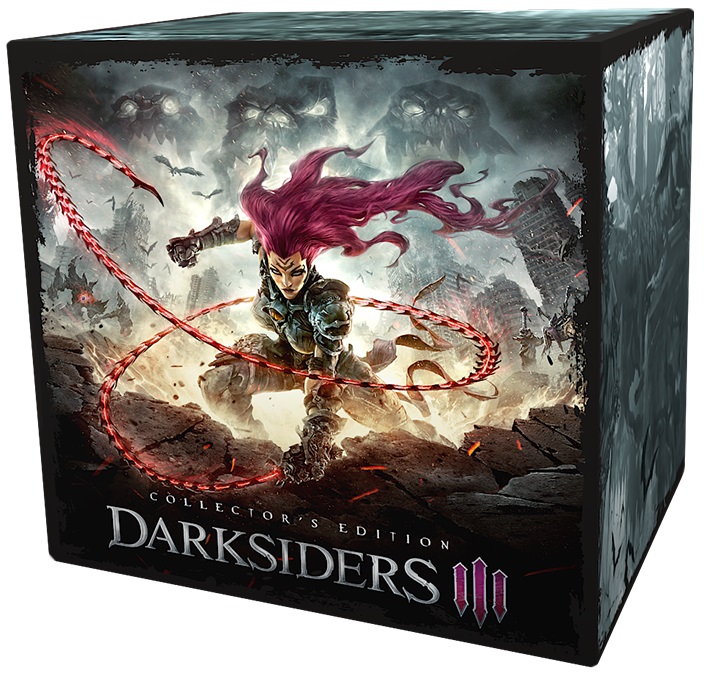 For any consumers who want to own the ultimate Darksiders 3 version there is the Apocalypse Edition. This edition costs $399.99, and contains all of the same content as the Collector's Edition but with some extras on top. Instead of just the Fury statue owners will receive a statue of Fury, War, Death, and Vulgrim the shopkeeper as they appear in the game. The Apocalypse Edition also contains a wall scroll, 30 inches by 40 inches.
As far as Collector's Editions go the Apocalypse Edition will probably seem like too much to some consumers, however there are those out there who would enjoy owning such an iconic version of the game.
Darksiders 3 continues the story from the previous games in which the apocalypse has been and gone, and Earth is well and truly ruined. Fury's task is to bring balance to Earth once again after the long years it's been ravaged by the Seven Deadly Sins, and all the horrors they brought with them.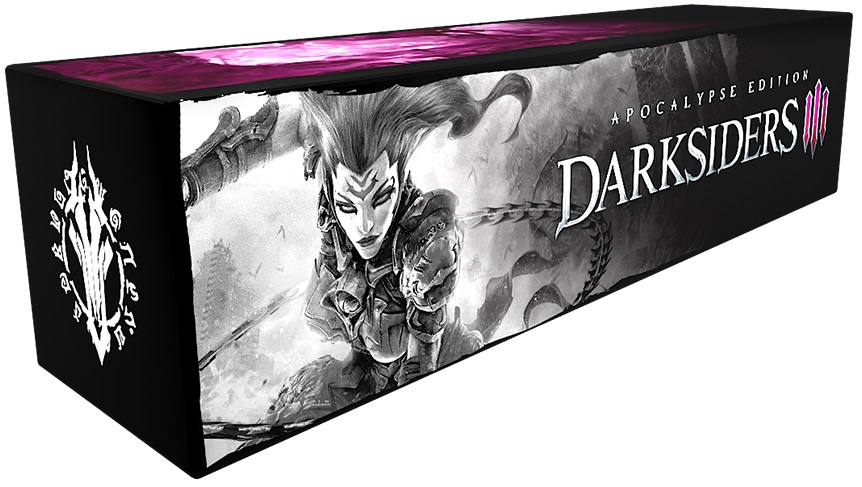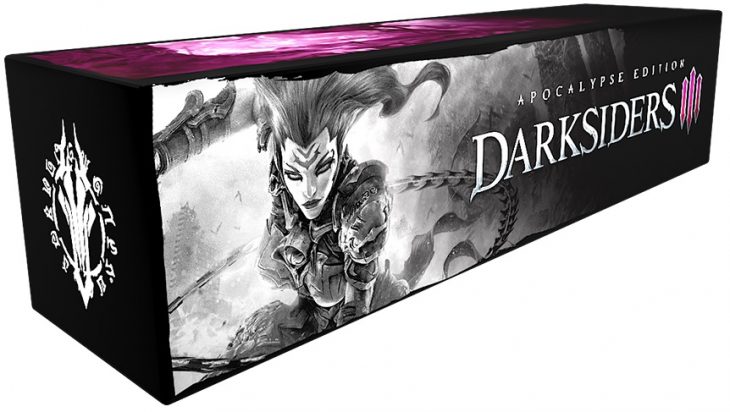 In classic Darksiders style each of the Seven Deadly Sins will no doubt be personified as a boss players must defeat. But where the previous games presented a linear path to players Darksiders 3 offers an open world for players to roam and conquer as one of the horsemen of the apocalypse.
Fury is a vastly different character to both War and Death, protagonists of Darksiders and Darksiders 2, meaning players will need to learn how she moves and adapt to the new combat system that looks to shake up the Darksiders formula.