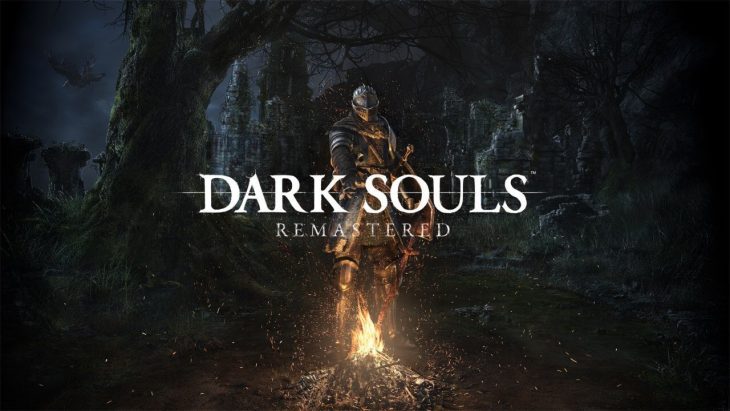 Publisher Bandai Namco has finally confirmed that Dark Souls Remastered will be arriving on Nintendo Switch on the October 19, 2018. The game was originally slated to release for the Switch on the same day it released for PlayStation 4 and Xbox One, but was delayed.
Bandai Namco have also confirmed that the highly-anticipated Solaire of Astora Amiibo will also be releasing on the same day as Dark Souls Remastered for the Nintendo Switch. This Amiibo allows players to perform a specific emote at any point during the game.
Dark Souls Remastered originally released for PlayStation 4, PC, and Xbox One on May 24, 2018. The game was met with very positive reviews thanks to the way From Software had maintained exactly what made the game such a hit when it first released, whilst bringing the visuals up to date with modern titles.
The official reason given for the game's delay on Nintendo Switch was simply the nature of causality. It's possible that the multiplayer element of Dark Souls Remastered, which allows players to invade each others worlds or summon others for help with bosses, required additional work for the Switch's network infrastructure. It's also possible that the Switch version of the game wasn't as polished as the other versions, particularly when it comes to the fixed covenant, Gravelords.
However, from October onwards players will finally be able to take their Dark Souls journey on the go with the Nintendo Switch. Other ports of triple A titles, Skyrim and Wolfenstein the New Colossus for example, have been hugely successful on the platform, so there's no reason that Dark Souls Remastered won't have the same reception.
Bandai Namco have announced no plans to bring the rest of the Dark Souls series to Nintendo Switch, but may well consider it if this release proves popular enough. There is already a remastered version of Dark Souls 2 available, Dark Souls 2 Scholar of the First Sin Edition, and Dark Souls 3 is barely old enough to justify a remaster. Should the rest of the franchise receive a port for Nintendo Switch it could bring even more fans to the console, as well as more gamers into the community of Dark souls fans.