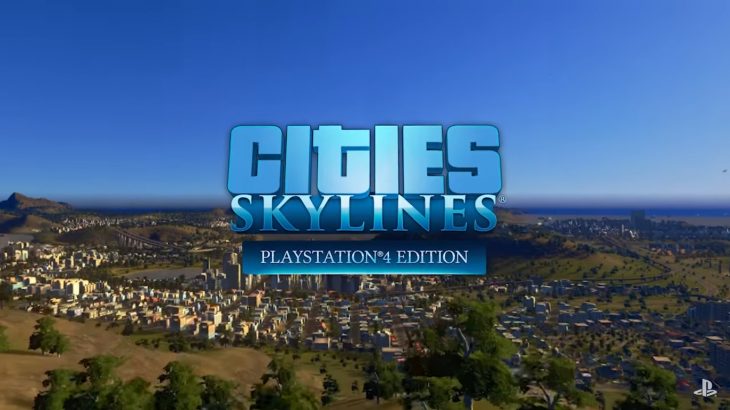 Sony has announced via a blog post from Niklas Ludstrom, Producer for Cities Skylines at Paradox Interactive, that the ultimate city builder, Cities Skylines, is coming to PlayStation 4. Cities Skylines PlayStation 4 Edition will include the base game, with some improvements made for console players, as well as the first expansion, After Dark.
Cities Skylines is a city builder game created to be the definitive city building experience in games. The game allows players to build different districts such as Residential, Commercial, and Industrial, inviting families to come and live and work in the city they create. The expansion, After Dark, expands city services, and makes the difference between city life during the day or night far more drastic in every aspect.
Paradox Interactive has not confirmed whether the extensive mod scene for the game will come to the PlayStation 4 Edition, but the developer has said they are always keeping an eye on the community mods to help with updates. It's also not clear whether the other expansions, Snowfall, Natural Disasters, and Mass Transit will come to the PlayStation 4 Edition soon or at all.
As the game progresses and the population grows, players need to adapt their cities to accommodate for the needs of its citizens. For example, in the beginning it may be more important to have a larger Industrial Zone in order to attract more business to the city, but after a certain point there will be more demand for Residential and Commercial Zones to house and service those who work in these Industrial Zones. This will further increase the need for other services such as education and local authorities, which will in turn increase the need for certain zones. This synergy among the services and zones is what makes Cities Skylines a ever-growing organism.
In addition to the in-depth city building aspect, the game also features a news feed where players can see what citizens are talking about, in order to make better decisions that will be more popular with them. There are also Policies that players can adopt in their cities which will drastically alter the happiness of their citizens, but could make a much needed idealistic change.