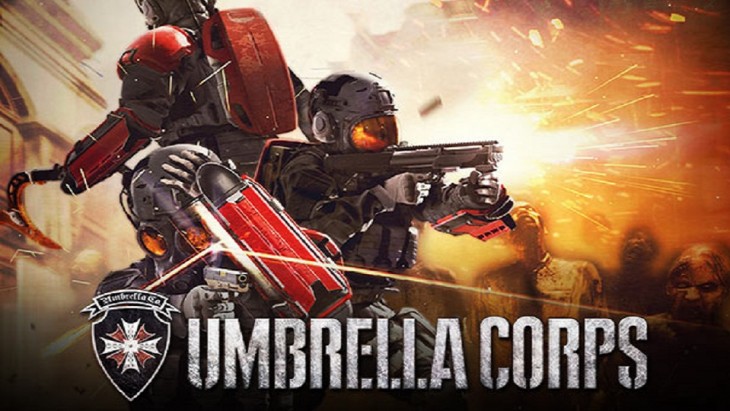 Resident Evil developer Capcom has unveiled the details of their new spin-off, Umbrella Corps, which is scheduled for release in May 2016.
The primarily multiplayer-based shooter and branch of the classic zombie horror series is being developed for PC and PS4 platforms by K2. Umbrella Corps will pit rival teams of mercenaries in competitive game modes playable in third and first person.
Umbrella Corps will allow for up to six players to battle with and against each other, in maps inspired by locations visited previously in the Resident Evil games. These maps include the Umbrella Laboratory, an improved version of the Village from Resident Evil 4, and a revamped Tricell Organisation HQ from RE 5.
The action in the game will take place in "compact battle zones" in which players of three classes—assault, short range and tactical—make use of semi-automatic rifles, pistols, shotguns, combat axes and explosives. Contextual climbing gear will be available for crossing rough terrain, while a Zombie Jammer protects against hordes of undead, called Ganados in game.
In addition to the multiplayer mode, Umbrella Corps will feature a single player component called The Experiment. This mode will include more than twenty varied missions to allow players to practice and refine their skills. Capcom described The Experiment as a "coliseum style, horde-like" mode, which sets players against waves of monsters in progressively more difficult scenarios.
On the Capcom Unity blog, the developer says that the game is not a shooter, like Call of Duty, that prioritises levelling up guns and experience points. The key focus of the game, they say, is about player skill and their strategies to eliminate their opponents.
Capcom also said that Umbrella Corps will combine the fast paced, on-your-toes tension that are provided by both the Resident Evil games and airsoft, which the development team are fans of.
Umbrella Corps will release in May 2016 on PS4 and PC.
Related Topics:
Capcom
,
Umbrella Corps
---