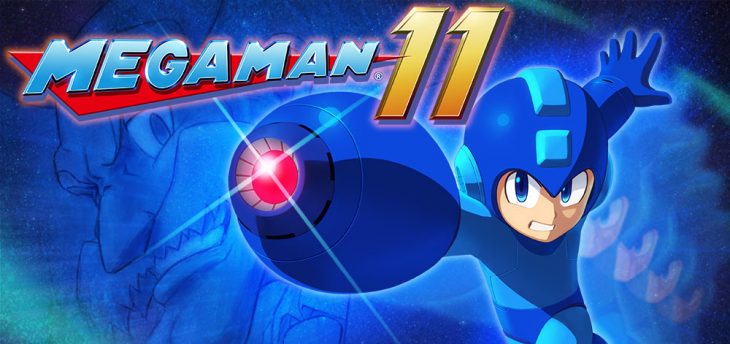 Capcom has announced not only a new Mega Man game, Mega Man 11, for Playstation 4, Xbox One, PC, and Nintendo Switch, but they also confirmed a number of re-releases that they're making as part of the game's 30th anniversary.
Alongside the announcement for Mega Man 11 Capcom releases a brand new trailer for the game that pays tribute to all titles in the series, ending with a gameplay debut of the latest game.
Mega Man 11 will be the first mainline Mega Man game since Mega Man 10 released seven years ago in 2010. Mega Man 11 will introduce a number of changes including a costume change for each new weapon equipped, and 3D character models as opposed to 2D sprites. Capcom announced the new game during a livestream event they were holding as part of the lead up to the 30th anniversary of Mega Man.
2018 will be the 30th Anniversary of the Mega Man games, and in celebration all eight Mega Man games will be released for Playstation 4, Xbox One, PC, and Nintendo Switch over the course of 2018. Currently it isn't known whether or not these games will come as a bundle or whether they'll be sold individually either physically, digitally, or both.
The Nintendo Switch will also be getting releases of both the Mega Man Legacy Collection and Legacy Collection 2. The Mega Man Legacy Collection contains Mega Man 1 to 6, and the second collection contains the remaining 7-10. It hasn't been confirmed whether the original developers will be handling the re-releases for these games, with Backbone having developed the first collection and Capcom the second, or if one of them will handle all the work on both.
The Mega Man re-releases will also contain a new feature that will debut on the Nintendo Switch versions of the games. This new feature is a rewind ability that allows players to retry tricky sections of the game in order to get them right, and make the games more accessible to new players who aren't used to the controls and difficulty levels of the Mega Man games.