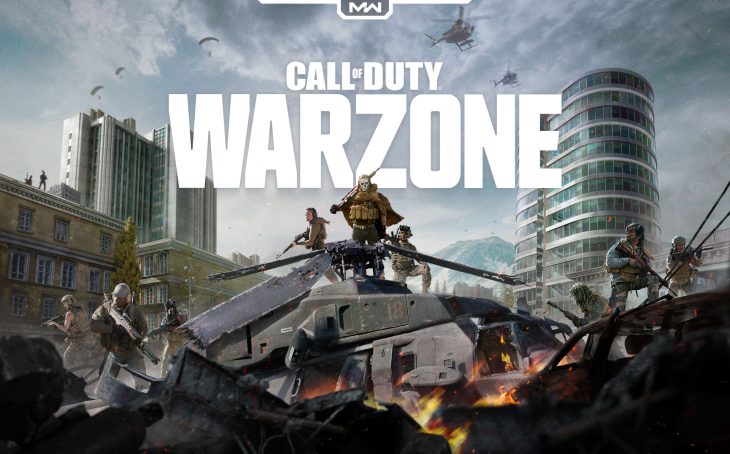 The official Call of Duty account posted an incredible milestone for the free-to-play game. It managed to rack up over 6 million players in less than 24 hours after launching.

Putting this into perspective, Apex Legends, from Respawn Entertainment, grew a community of players of 10 million people in the first three days after launching.
Call of Duty Warzone is an interesting release, because it's not quite a battle royale. It is the Call of Duty take on Battle Royale, with players able to work together to be the final survivor in each match, but there are so many other elements, such as the larger player population of 150 people per match.
Call of Duty Warzone is also a part of Call of Duty: Modern Warfare. While the two games are separate, those who already had Call of Duty: Modern Warfare installed on their devices had a much smaller file to install than those who didn't have the game. For those without, a 100GB download was required for this free-to-play Call of Duty spin-off.
What Call of Duty Warzone does bring to the table is a free Call of Duty experience without the campaign. Call of Duty: Black Ops 4 completely removed the campaign, leaving three multiplayer modes for players to choose from. While this went down well with some players, others found the lack of a meaningful story jarring.
It's clear that most people play Call of Duty for the multiplayer experience. In the past many have even explained how they don't touch the campaign, because they believe it will be a terrible story. Call of Duty: Modern Warfare changed this perception, though that may have had something to do with the game essentially being a reboot of a previous beloved Call of Duty release.
With Call of Duty Warzone, anyone can download and play with their friends, without needing to pay the usual Call of Duty price tag each year. The main Call of Duty releases generally hold their price at around £40 for the first year, which means that anyone unwilling to pay that can't play with their friends.
In a way, Activision have given everyone a chance to play together, but 2019's mainline game is still the superior experience. With so many people now working from home, and many more soon to be, this game could see a surge in more players over the coming weeks.