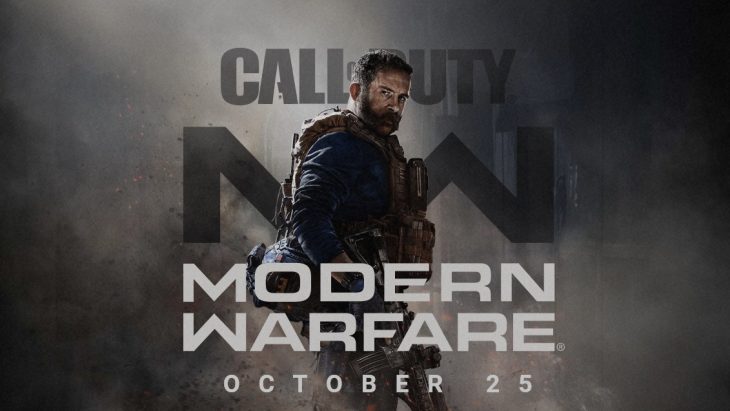 After a few leaks this week indicating that the next Call of Duty game will be called Modern Warfare, developer Infinity Ward have finally revealed this year's Call of Duty title to be a remake of Call of Duty 4: Modern Warfare. The game, simply titled Call of Duty: Modern Warfare, is set to release for PC, Playstation 4, and Xbox One on the 25th of October 2019.
The Modern Warfare remake looks to star the same characters as the original, though the story seems to have been tweaked judging from the initial trailer for the game. Infinity Ward say that the game is less a remake, and more of a re-imagining of the original Modern Warfare.
Infinity Ward say that this new Modern Warfare takes place in a separate universe to the original trilogy. They said that the original trilogy left very little room to raise the stakes any higher, but they've maintained most of the themes and characters for this re-imagining.
Unlike Call of Duty: Black Ops 4, Modern Warfare will feature a single-player campaign centred around Russian interactions with the Middle-East. The antagonist group in the story are helping terrorists execute attacks in major cities such as London all around the world.
Activision have confirmed that no season pass will exist for Modern Warfare. They haven't clarified how new content will be delivered, as there is always more for Call of Duty titles, but it's likely that the publisher is looking to offer free content in order to entice lapsed players back to the franchise.
Additionally, Infinity Ward say that Modern Warfare will feature a multiplayer mode, and that progress towards new unlocks for killstreaks and other content will be progressed through both the campaign and multiplayer. This means that no matter how someone plays the game, they're working towards leveled progression.
No further details on what the multiplayer for Modern Warfare will look like have been revealed, though an official reveal event is likely to be on the way shortly.
Modern Warfare is a classic shooter title that originally released in 2007, but has since been remastered for current consoles in 2016. The game is beloved by many Call of Duty fans, because it changed the shooter genre forever when it launched. The fast-paced gameplay set in a modern era had never been done before, and while the setting has been overused since then, Modern Warfare is a game that everyone keeps going back to.