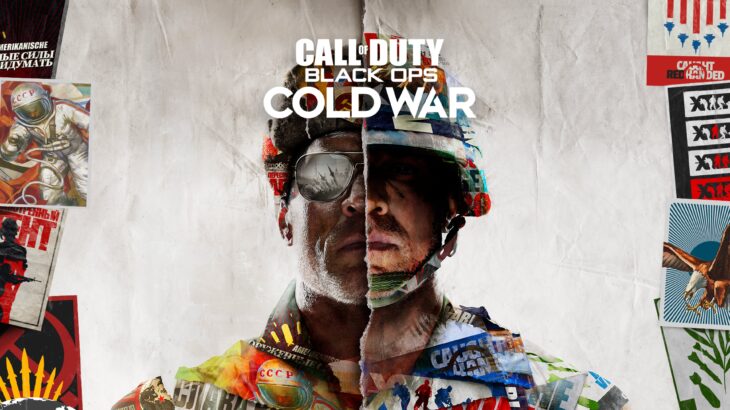 While Call of Duty: Black Ops Cold War might not have reached the top spot in the UK boxed game sales charts at launch, it's made up for it now. The game claims the top spot ahead of FIFA 21, even with a drop in sales of 27 percent week-on-week.
This drop is smaller than we'd expect to see for Call of Duty in its second week on sale. That's because the game has performed worse at retail than in any other year. This is thought to be because of lockdown in the UK, forcing more people to purchase the game on digital platforms.
FIFA 21 has been discounted for early Black Friday sales, and has seen a surge in sales of 127 percent week-on-week as a result.
PlayStation exclusive Spider-Man: Miles Morales sits in third place in the chart. However, the game was the biggest-selling launch title for the PlayStation 5. While numbers aren't out just yet, retailers believe that this generation of consoles will be the biggest launch in history.
Since PlayStation 5 games have been out in the UK for one week prior to the console's release, there's data on how well games for the console have sold at retail. The chart for the first week of sales is as follows.
While Miles Morales has sold very well, physical sales are nowhere near those of the original Spider-Man for PlayStation 4. Sales in the first two weeks are 57 percent lower than those of the 2018 release. However, Miles Morales is more of an expansion for the 2018 game. We also don't have download figures for the UK just yet. It's likely that more copies have been sold on digital platforms over the same period.
With a 70 percent drop in sales week-on-week, Assassin's Creed Valhalla falls to fourth in the chart. The game sold twice as much as the last release in the series, and 200 percent better on digital platforms.
New releases in the chart this week include Fortnite: The Last Laugh bundle. This combines Fortnite with in-game currency and skins inspired by the Batman franchise. Xbox is where the bundle sold best, with 32 percent of all sales, followed by the Nintendo Switch with 30 percent of sales. The PlayStaiton 4 accounted for 29 percent of sales, and the PlayStation 5 accounted for 9 percent of them.
Another new game in the chart is the Nintendo Switch exclusive Hyrule Warriors: Age of Calamity. The game is a prequel to The Legend of Zelda: Breath of the Wild. The game's sales are up on the last Hyrule Warriors title, unsurprisingly, by 324 percent. Compared to mainline Zelda launches though, sales are down. Against The Legend of Zelda: Link's Awakening, sales are down by 43 percent. Part of the appeal in the game lies in how it resembles the Dynasty Warriors series, though on a larger scale this is very much a niche genre.
Animal Crossing: New Horizons falls from fifth to eighth this week, but sales are up by 36 percent week-on-week. This is probably due to the recent winter update that brings a host of new content to the game.
Mario Kart 8 Deluxe drops from eighth to ninth, but sales are up by 39 percent week-on-week. Similarly, Minecraft for Nintendo Switch is down at tenth, but sales are up by 47 percent week-on-week. Even Super Mario 3D All-Stars in eleventh saw an increase in sales of 2 percent.
Overall, boxed Nintendo Switch game sales are up by 52 percent week-on-week.
Watch Dogs Legion, from Ubisoft, saw sales rise by 149 percent week-on-week, moving up to seventh. This is also thanks to Black Friday promotional deals.
Many other games have seen a rise thanks to Black Friday. Marvel's Avengers is up by 234 percent week-on-week, Star Wars Squadrons is up by 178 percent, Spyro Reignited Trilogy is up by 276 percent, Fallout 76 is up by 248 percent, and Crash Team Racing Nitro-Fueled is up by 123 percent week-on-week.
Mortal Kombat 11: Ultimate debuted in thirtieth place thanks mostly to the PlayStation 5 edition. Sales were 66 percent for the PS5 edition, 15 percent for the PS4 edition, 14 percent for the Xbox edition, and 5 percent for the Nintendo Switch edition.
Just Dance 2020 and 2021 are still performing well. Sales for Just Dance 2021 are only down by 1 percent, and Just Dance 2020 has seen a boost thanks to being part of an Amazon bundle.
Dirt 5 has managed to break back into the chart in twenty-eighth place. This is almost certainly due to Black Friday discounts too, with a 72 percent week-on-week boost to sales.
The top ten best-selling games at retail in the UK for the week ending November 21, 2020 were as follows.