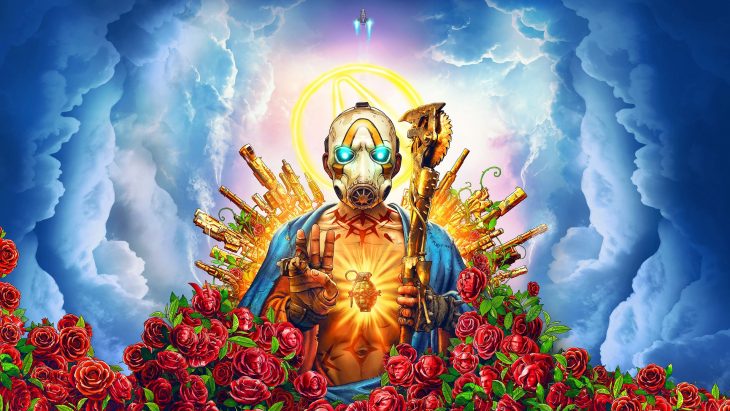 It's been confirmed by 2K Games that Borderlands 3 will be yet another PC title to sell exclusively through the Epic Games Store. When the game launched on the 13th of September it will be available through Epic's platform only.
David Ismailer, 2K President, said in a statement that the PC gaming community has been incredibly important for the Borderlands series. As such, the company is thrilled to be working with Epic, a company that realize the potential and popularity of the Borderlands games and want to help bring it to the rapidly expanding audience of the Epic Games Store.
Ismailer went on to say that 2K Games wants to broaden the audience for Borderlands 3 by taking advantage of the Epic Games Store, but the company's top priority remains creating engaging entertainment experiences.
While Borderlands 3 will be available exclusively through the Epic Games Store when it launches later this year, it will be a timed exclusive. Borderlands 3 will come to other PC storefronts in April 2020.
The Epic Games Store has been snapping up games since it launched last year. Each new title comes to the store as a timed exclusive, serving to provide an alternative to Steam, which has dominated the market for years.
Other titles from 2K Games' sister company, Private Division, have secured similar deals for the Epic Games Store, including; The Outer Worlds and Ancestors: The Humankind Odyssey. But these are just the latest games that Epic have secured for their storefront, which have included games such as Metro Exodus and The Division 2, and will go on to include Control, and Phoenix Point.
While some Steam users find the fact that certain titles are locked behind the Epic Games Store's exclusivity frustrating, it has raised the storefront's profile in a very short time. This situation has never been an issue with PC games before, but it's nothing compared to the frustration console gamers have felt for years over exclusives on Xbox and Playstation. David Stelzer, a representative for Epic, said that this is fostering a conversation that he believes it is important for people to have regarding PC gaming exclusivity.