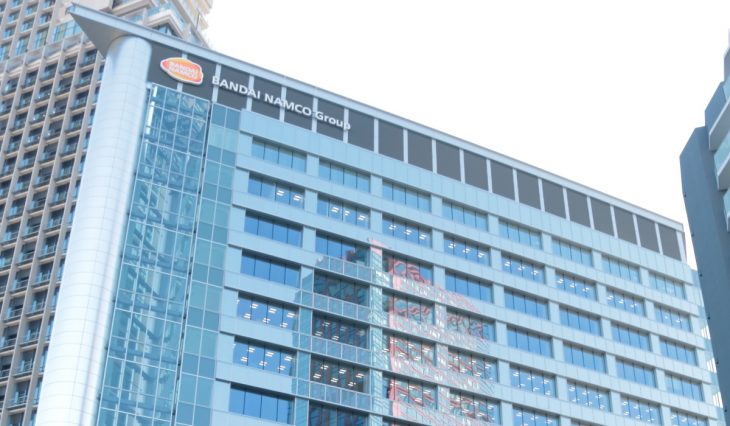 Bandai Namco, the Japanese entertainment giant, have announced their results for the 2018/19 financial year and they exceed the company's expectations.
Bandai Namco projected a 4% decline in net sales (to $5.9 billion) and a 20% drop in operating profit (to $550 million) for the 18/19 financial year. In reality, they experienced an 8% year-on-year rise in sales (to $6.7 billion) and a 12% year-on-year increase in operating profit (to $770 million).
The figures for the fourth quarter of the year are particularly notable. Q4 can be a slower period for sales as the market dips after Christmas, but Namco posted net sales of $1.9 billion and an operating profit of $128 million in this period.
Bandai Namco's entertainment section, driven by its gaming subsidiary, was the most successful component of the business. Games earned the company $3.1 billion in net sales, a year-on-year increase of 4%, albeit operating profit in this area declined by 5%.
Bandai Namco released a total of 180 games in the 2018/19 financial year. The biggest releases included Jump Force, Soulcalibur VI, Ace Combat 7: Skies Unknown, Dark Souls: Remastered and Dragon Ball FighterZ. The overall success of these titles speaks for itself in the financial results.
Despite its surprisingly strong 18/19 financial year, Bandai Namco appear to be erring on the side of caution again with their 19/20 projections. The company anticipate $2.9 billion in net sales and $329,000 operating profit for their gaming division from a slate of releases that include Code Vein and Digimon Survive. The fact that the company plan to release less games in 2019/20, down 40 to 140, suggests that perhaps there will be a drop in the gaming division this coming financial year.
Nonetheless, Bandai Namco's results highlight their ongoing success and the rude health of their gaming division. The company have just promoted Tekken producer Katsuhiro Harada to general manager of all original IP and will hope that he can help sustain their success.