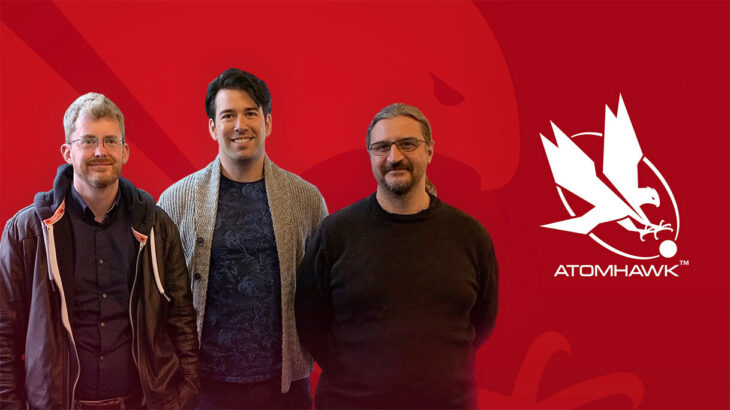 Atomhawk, an art and design studio, has announced that it's opening a new technical art studio. The company says that the studio will open at some point in 2022, and will focus mainly on art-related challenges that clients within game engines face.
The engines that the new studio will be working with include Unity and Unreal, as well as other proprietary systems. This means that the studio will be a sort of one stop shop for art solutions when it comes to working with a game engine, be it concept art, or game assets that need to be produced quickly.
This studio is set to join Atomhawk's current lineup of offices in Gateshead, UK, and Vancouver, Canada. However, the location hasn't been confirmed, and it may be the case that the studio operates from within these locations.
UI/UX Director Paolo Parrucci, Technical Art Director Liam Fleming, and Studio Director Nader Alikhani will lead the new studio. This team will work together on finding the right solutions for their clients across all engines they come across.
The aim of this new studio is to expand Atomhawk's services to be able to offer many more art solutions to game developers that need them. The team is excited to begin working with new companies and getting to know new projects as a result.
Art is one of the most demanding aspects of any game's development. The creation of art assets takes time, but ultimately it's needed as a reference point or as set dressing for the bulk of a game. In many ways, it's a thankless task.
By offering to provide an art solution at a cost to any developer, Atomhawk removes much of the work that would need doing on a game in the early stages by the developer. Instead, the developer can focus its efforts on other art that needs producing or forgetting about it entirely and moving onto serious programming.
Atomhawk's prowess in the industry means that it will be able to produce assets that work within all known game engines easily, and make life much less stressful for those developers who might otherwise have to work long hours to produce the art that's required.
Atomhawk Ltd. Is a part of Sumo Group, was acquired by Sumo Digital in July 2017.