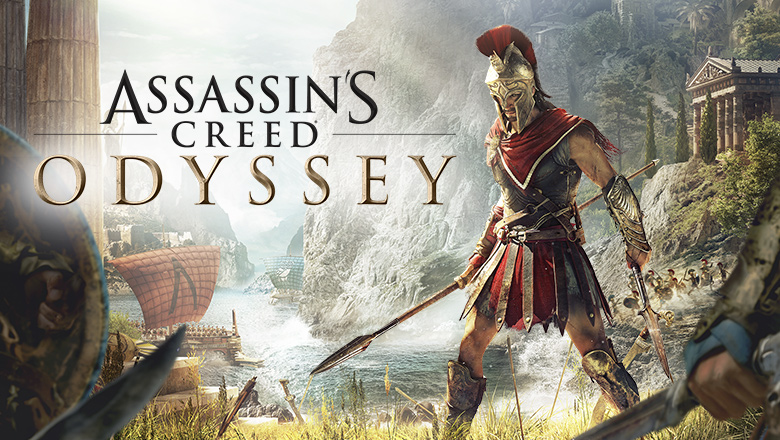 Google has announced a partnership with Ubisoft that will bring Assassin's Creed Odyssey to Google Chrome as a part of their new game-streaming service.
From October 5th, the official launch date of Assassin's Creed Odyssey, a selection of players will be able to enjoy Ubisoft's latest epic addition to the Assassin's Creed franchise via Project Stream. Google's game-streaming service that operates through the Google Chrome Browser will bring a triple A title to gamers without the need for hefty file downloads at zero cost.
The only requirements that can be seen so far are that the player needs a decent internet connection, around a stable 25MBs, and the latest version of Google Chrome. Since Google Chrome automatically updates to the latest version with each release, unless the user specifies otherwise, it seems as though most users will have the capability to play Assassin's Creed Odyssey in their browser.
Ubisoft's share price has risen by 1.9 percent as a result of the Google partnership announcement. This share price jump makes Ubisoft's stock the best-performing on the Paris SBF-120 Index.
It was reported earlier this year that Google were looking into game-streaming services with a view to create their own. Should this test be successful it's likely that the service will be built upon and rolled out to every Google Chrome user around the world. Both Google and Ubisoft are considered market leaders within their industries, which is why it makes sense for the two to work together on this cutting-edge gaming service.
In a statement Google said that they've been inspired by the people who spend hundreds of hours creating games to give players unique and interesting experiences. The worlds and adventures they host have driven them to build the technology to not only support them, but deliver them seamlessly to as many people as possible.
Current game streaming services such as Playstation Now and EA Access can require a small file download in order for the game to perform well. Even with a file download these games sometimes aren't playable if the internet connection is too slow. While Google's service will still require a connection to the internet it's likely that the speed requirement is going to be far lower than those needed by competing services given the technology the company has at its disposal.