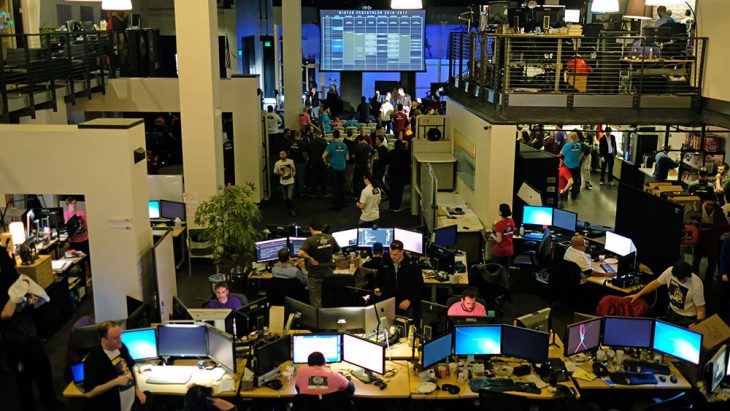 Destiny 2 developer Bungie has revealed plans to open a publishing office in Amsterdam, as well as a host of other expansion initiatives.
The Amsterdam office is planned to open next year. It will become the home for Bungie's publishing and marketing divisions.
This side of Bungie's business has been in development since 2019. This ties in with when the company ended its partnership with Activision and set out as an independent developer. Since then, publishing the Destiny franchise has been at the heart of their work, though now it looks like they'll be moving onto more.
In Bellevue, Washington, Bungie has also been working on constructing a new headquarters. This office work is set to complete in Fall 2022. By the end, the working space available will have more than doubled from 84,000 square feet to 204,000 square feet.
The idea behind this new space is to support multiple project teams. This, it was very specifically said, will include teams working on projects outside of the Destiny franchise.
In an extremely forward-thinking move, the office is also being built with a mix of in-house and remote working in mind. This means that from the start, Bungie will be ready for everyone to work from home, in the office, or across both in whatever combination is possible.
Bungie has also revealed that they plan to debut a new IP in 2025. While that seems like a long time away, it's in line with the work they've outlined on Destiny 2 so far. Expansions are planned and expected for the game until 2024, with the final expansion leading into 2025. No doubt that more will be revealed at that point, as well as the next stage for the Destiny universe.
Two new names join the Board of Directors for Bungie too. These are Pamela Kaufman, current President of Global Consumer Products for ViacomCBS, and Trace Harris, former Senior Vice President of Strategy, Finance, and Business Innovation for Vivendi.
Fans of Destiny 2 are sure to see a downside to the news that the developer is working on a new IP. However, growth requires change, and it certainly looks like Destiny 2 isn't going anywhere in the meantime.