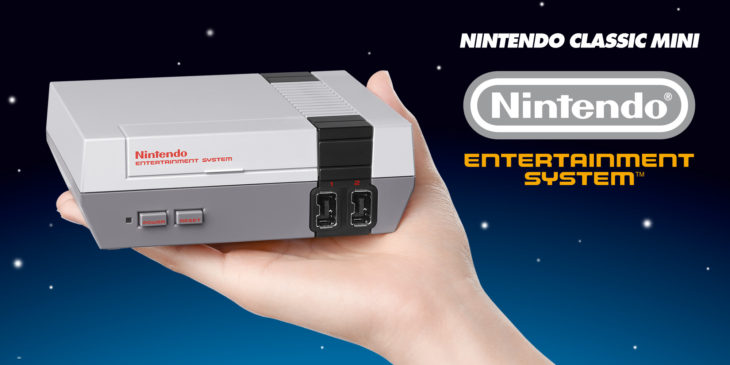 Nintendo's popular Mini NES is on its way back next Summer for all of Europe and the US to enjoy. Nintendo Europe earlier this week Tweeted a translation of Nintendo Japan reporting:
The 1985 Console that was originally remade in 2017 was discontinued earlier this year due to supply issues. Nintendo decided to redress the situation due to the high demand and popularity the console made on return.
In addition to Nintendo confirming the return of the Classic Mini NES, Business Wire has since announced that the sales will return to North America next summer. Furthermore, Business Wire has also stated that Nintendo will continue production well into 2018.
Fans can still expect to receive a Nintendo Classic Mini: NES Controller, a USB Power Cable, a HDMI Cable and all 30 pre-installed Games. This means consumers can await the classics like Super Mario Bros, The Legends of Zelda, Donkey Kong, and Pac-Man!
Earlier in the week, Nintendo also urged consumers to not buy the NES Mini off eBay at high prices due to production increase. Nintendo has accompanied this statement with the following: "Fans have shown their unbridled enthusiasm for these Classic Edition systems, so Nintendo is working to put many more of them on store shelves".
Nintendo has also brought back the Suspend Points feature. With this, you can now save your game with Suspend Points.
This allows the player to pick up where they left off with four Suspend Points for every game. To activate it, a player just needs to press the reset button and save the progress to a slot. There's also an option to lock the save file and resume at a later time.
Nintendo has also introduced 3 new display modes:
CRT filter: This looks like an old TV with scan lines
4:3: This gives you the original NES game look, with a slight horizontal stretch
Pixel Perfect: Where each pixel is a perfect square, so you see the games exactly as designed
CNET had to say "We saw the NES Classic as an opportunity to engage with millennials, Gen-Xers, boomers, people who had played those games back in the day, but life had gone by, and they had somewhat walked away from gaming."
Nintendo has yet to release any information that the console will be any different than before and although supply issues have caused concern for those wanting the console, it hasn't prevented the pre-orders to sell out.