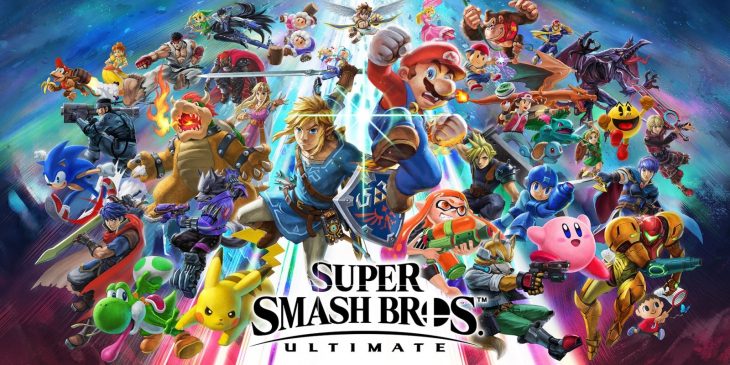 According to figures from Nintendo's report for the fiscal year ending March 31, 2019, 23 Nintendo Switch games sold 1 million or more copies. These software sales drove up revenue and growth for Nintendo, while hardware sales fell just short of targets.
Unsurprisingly it was the two biggest Nintendo launches for the year that generated the most sales individually. Super Smash Bros Ultimate sold 13.81 million units, and Pokemon Let's Go Pikachu and Pokemon Let's Go Eevee sold 10.63 million units combined. Respectively these games have become the third and fifth best-selling games for Nintendo Switch to date.
Super Mario Party was another big seller for Nintendo, with 6.4 million units sold, as well as Mario Kart 8 Deluxe Edition, which sold 7.47 million units even though it launched in April 2017.
In total 118.55 million units of software were sold during the fiscal year, an 86.7 percent increase year-on-year. In addition Nintendo's digital software sales grew to generate $1.1 billion in revenue, doubling what they were in the previous fiscal year.
Nintendo's goal was to sell 17 million Nintendo Switch units by the end of this financial period. In reality the company fell short of that goal, but not by much with 16.95 million units sold. Year-on-year this is an increase in hardware sales of 12.7 percent. It seems a shame that even though Nintendo cut their original goal for the console of 20 million units sold by this point, they still haven't met it. However, these figures are close enough that they show Nintendo's picture for the console's future is accurate.
In total as of the March 31, 2019 34.74 million Nintendo Switch units have been sold worldwide. Nintendo earned $10.7 billion in revenue for this fiscal year, which is an increase of 13.7 percent year-on-year, and $1.7 billion in profit, up by 39 percent year-on-year.
The current fiscal year looks good for Nintendo, with rumors of not one, but two new Nintendo Switch consoles to launch this summer. While Nintendo hasn't confirmed the rumors, it seems likely that a new cheaper version will be released to stay in line with competitors like the Xbox One S All-Digital Edition, while the more powerful version will compete with consoles such as the PlayStation 4 Pro.
Even without these new console versions Nintendo has a busy future immediately in front of them. This month the Nintendo Labo Toy-Con 04: VR Kit will launch, and next month the highly anticipated Mario Maker 2 will follow. Throughout 2019 the company has a number of big releases on the way, and that's all without taking into account the upcoming launches of Dr. Mario World and Mario Kart World Tour for mobile devices.