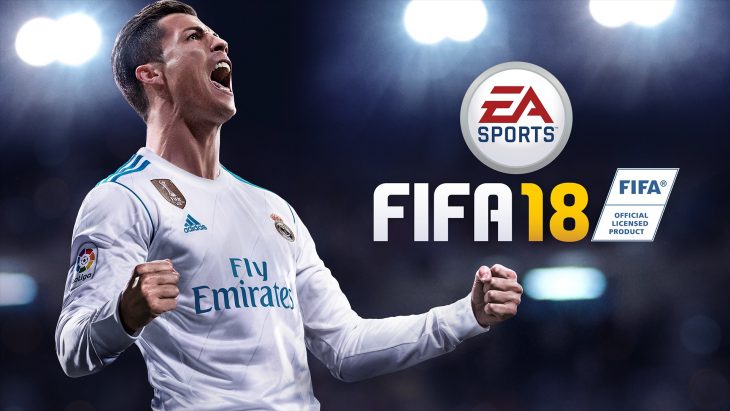 According to the latest data published in the Entertainment Retailer's Association yearbook, 20-23 percent of big blockbuster games such as Star Wars Battlefront 2 and Assassin's Creed: Origins were digital.
The data published in the Entertainment Retailer's Association yearbook is comprised of the combined sales data from GfK's physical retail sales figures and IPSOS's GSD digital download project. This gives an accurate impression of the percentage of sales that were physical copies sold, and those that were digital.
The percentage of sales which were digital are fairly similar when it comes to the big triple A hits of the year. 19.9 percent of all FIFA 18 copies sold were digital, while 20.4 percent of Assassin's Creed: Origins copies were digitally downloaded. 22.8 percent of Call of Duty: WW2 sales were digital, and 21.5 percent of Star Wars: Battlefront 2 copies sold were also digital. While these figures show that a significant amount of consumers purchase their games digitally, it also shows that majority don't yet, highlighting the prominence of physical game sales.
There were however, exceptions to this trend. 38.5 percent of all Destiny 2 sales were digital, though this could be attributed to the fact that Destiny 2 is an online-only game. There have also been a number of expansions released and planned for Destiny 2, as well as numerous updates, which could also attribute to more of the player base preferring to buy their copy digitally.
26.5 percent of all sales of Crash Bandicoot N.Sane Trilogy were digital, though this is thought to be due to stock shortages. This game was incredibly popular, sitting at the top of sales charts around the world for weeks on end, meaning some stores didn't have the supply to meet the demand, but the PlayStation Store did.
The only true comparison between Microsoft and Sony's digital sales platforms for consoles is in the two biggest racing games of the year. 12.4 percent of all Gran Turismo Sport sales were digital, while 21 percent of all Forza Motorsport 7 sales were digital. This could suggest that Xbox Live might be a better digital marketplace than the PlayStation Store, though with so few direct comparisons available it's very hard to say, particularly since sales have been so strong for PlayStation exclusives on the PlayStation Store.
As a result of the higher cost of Nintendo Switch games video game pricing rose by around 2.5 percent in 2017. This is a rise to £33.47 according to ERA's data.
It's important to note that digital sales data does not include data for games published by Nintendo , Bethesda, or smaller companies such as PUBG Corporation, developers of PLAYERUNKNOWN'S BATTLEGROUNDS, some of which would show a significant amount of consumers buying their games on digital platforms.
Physical/digital combined Top 20 of 2017