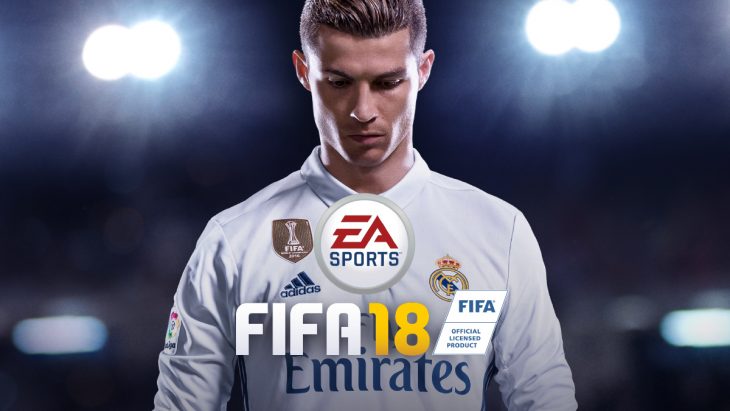 As excitement grows around the release of the next entry in EA's long-running FIFA series, the publisher have added fuel to the fire by unveiling their list of the 100 best players in the new iteration, Fifa 18.
Fans looking forward to picking up a copy of the game when it hits the shelves on September the 29th can check out the full list of FIFA 18's top 100 players on their website, though the top two names will come as no surprise.
Lionel Messi and Cristiano Ronaldo have dominated football's "best of" lists for the past decade and place first and second on EA's list – though not in the order they have always appeared.
This year Ronaldo takes top spot. EA have awarded him an overall score of 94 out of 100 and note that his "90 Pace and 90 Dribbling make him virtually untouchable when in top form."
Messi has to settle for second place, though he should still be pretty handy – his 95 score for dribbling is the highest in the game so FIFA players who like to try and dribble through defences to score outrageous solo goals may favour the Argentinean.
Paris Saint Germain's world record signing Neymar also makes the top 10 along with established stars like Luis Suarez and Eden Hazard, but there are a few more surprising entries.
Real Madrid's Toni Kroos isn't the flashiest player around, but EA clearly believe his smooth, precise passing will be of value to gamers who like to pass the opposition to death, while Bayern Munich's Manuel Neuer is the only keeper to make the top 10 and his saves could make the difference if you're playing a tough opponent.
FIFA 18 aims to "blur the line between the virtual and real worlds" according to EA and will make use of increased motion capture and cutting edge tactics such as high-pressing to offer players a new level of realism.
The game will is releasing on September 29, 2017 for PlayStation 4, Xbox One, PlayStation 3, Xbox 360 and PC and will also make a series debut on the Nintendo Switch. Pre-orders are available at selected wholesale distributors.