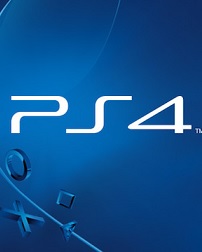 Sony has announced that the PlayStation 4 has hit yet another sales milestone this time of 70 million units sold worldwide.
---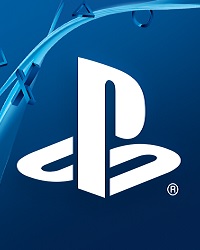 Black Friday 2017 is just a few days away but already a number of retailers advertising now, and among the deals are a huge number for Sony's PlayStation 4.
---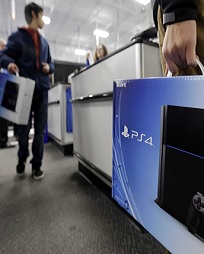 Analysts predict that PS4 will sell 69 million units by the end of 2017, almost double of what is predicted for Xbox One sales of 36 million units.
---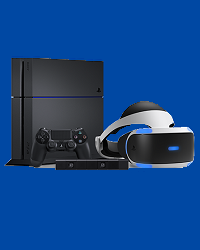 The recently rumoured mid-generation Playstation 4 update model is expected by one analyst to be a specialised virtual reality update to the Sony console.
---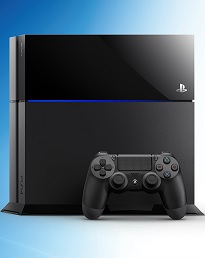 An industry analyst has suggested that the PS4 will go from strength to strength by selling more than a staggering tenth of a billion units.
---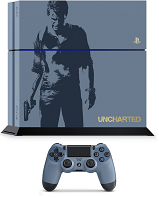 A specially customized PlayStation 4 console has been designed in anticipation of the upcoming release of Uncharted 4.
---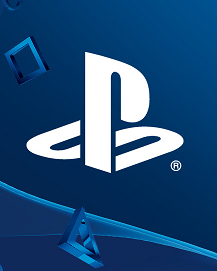 The UK's games retailers are expecting 2016 to be the year of the Playstation 4, based on both its strong current sales record and future roster of games.
---
The new 1TB PS4 model was out on the shelves on 15 July for the UK market. Sony's latest Playstation 4 comes with a 1TB hard drive, twice as big as the previous model, as well as a slightly altered outer chassis.
---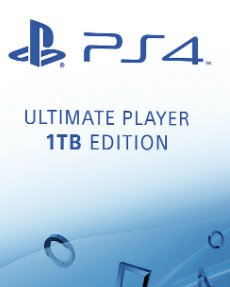 News from Sony's headquarters confirms that a new revamped edition of the PS4 is set to be released on 15 July 2015. With this model, customers will benefit from a new 1TB hard drive, twice the size of the previous model.
---
Manufacturer: Sony PS4 500GB (UK) PS4 500GB (EU) PS4 500GB (US) PS4 1TB (UK) PS4 1TB (EU) Barcode: Average Wholesale Prices: Selling Potential: Dimensions: Bundles: Release Date: Barcode: Average Wholesale Prices: Selling Potential: Dimensions: Bundles: Release Date: Barcode: Average Wholesale Prices: Selling Potential: Dimensions: Bundles: Release Date: Barcode: Average Wholesale Prices: Selling Potential: Dimensions: Bundles: […]
---