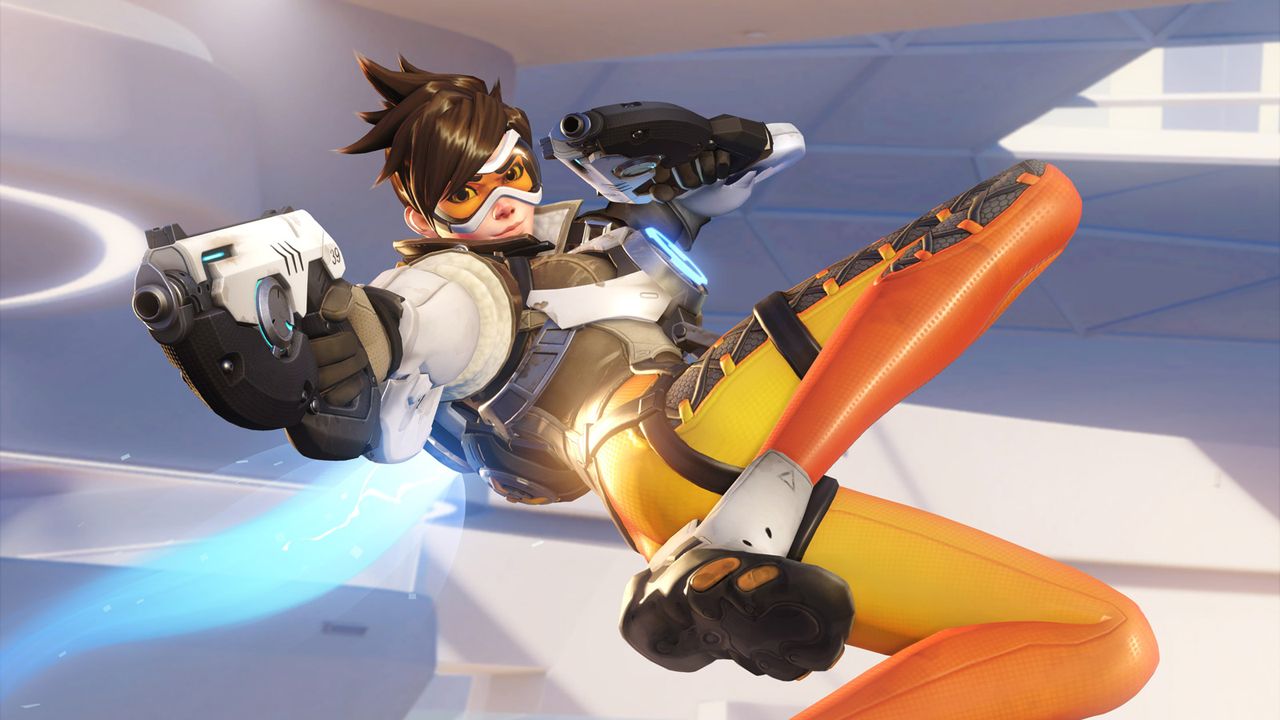 Overall, reviewers were very impressed with Overwatch, highlighting it as a key 2016 release and a potential game changer in the online first-person shooter market.
| Reviewer | Score |
| --- | --- |
| Metacritic (aggregator) | 90/100 |
| Amazon (customer reviews) | 4.2/5 |
| Gamespot | 9/10 |
| IGN | 9.4/10 |
| Polygon | 8/10 |
| Trusted Reviews | 9/10 |
| Aggregate Score | 8.8/10 |
Blizzard Entertainment's fast-paced first-person shooter Overwatch hit the shelves on May 23, 2016 in the US and May 24 in Europe, accompanied by an advertising campaign highlighting its promise of frantic multiplayer action. Available for PlayStation 4, Xbox One and PC, the game features squad based combat, heroes with a variety of special abilities and encourages tactical thinking among players.
Does the game live up to its promise? Below are a selection of review scores for the PS4 version of the game.
Metascore of 90. Review aggregator Metacritic currently list Overwatch with an aggregate score of 90. At the time of writing the score is based on 19 reviews. Tellingly, all 19 reviews are rated "positive" by Metacritic. None of the 19 reviews are listed in the less favourable categories of "mixed" or "negative."
IGN were among the highest scorers of Overwatch. Awarding the game 9.4 out of 10 they called it "slick, gorgeous and flush with tactical depth" and praised the numerous engaging characters and their diversity. The only major flaw they found with the game was a shortage of different modes to keep the multiplayer action diverse. Despite this IGN pronounced Overwatch "the new gold standard for multiplayer shooters."
IGN: "Slick, gorgeous, and flush with tactical depth, Overwatch is the new gold standard for multiplayer shooters."
Polygon were also impressed with Overwatch. Awarding the game a score of 8 out of 10 they called it a "masterfully designed game" and an "easy recommendation to make" – with the proviso that the game is very much a multiplayer experience and is unlikely to offer a satisfying experience to single players.
Gamespot awarded Overwatch a score of 9 out of 10. Calling the game an "exercise in refined chaos" they joined IGN in praising its lively cast of characters and its map design. They also observed depth in the game, praising a "learning process" that encourages a "tangible sort of progression: that of filling a critical role on your team." They did, however, criticise, the loot system.
"Masterfully designed game"
Games Radar awarded Overwatch it 4.5 stars out of 5 and praised its slick presentation and the cast of heroes. They did note, however, that the title suffers from the same drawbacks as other online multiplayer games as the enjoyment of a game can depend on the skill level and cohesion of the other players in your team. They also felt that this problem was exacerbated by "uneven map layouts."