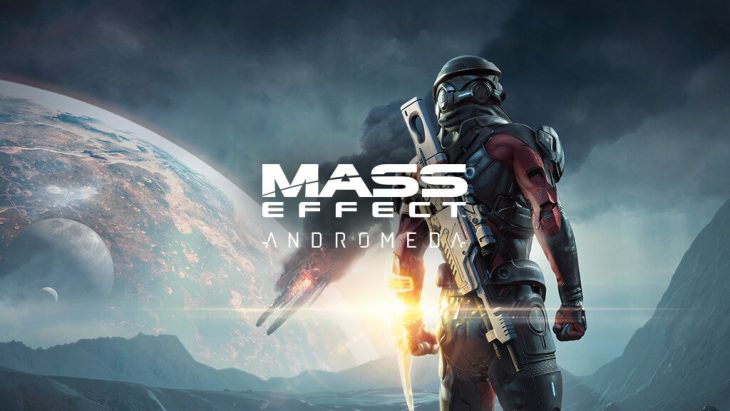 | Reviewer | Score |
| --- | --- |
| Metacritic (aggregator) | 70/100 |
| Amazon (customer reviews) | 3.1/5 |
| Gamespot | 6/10 |
| IGN | 7.7/10 |
| Polygon | 7.5/10 |
| Trusted Reviews | 7/10 |
| The Guardian | 6/10 |
| Aggregate Score | 6.8/10 |
Mass Effect: Andromeda, the fourth instalment in Bioware's popular RPG series, recently hit the shelves for PlayStation 4, Xbox One and PC. The game is the first new entry in the series for five years and shifts the franchise to a whole new galaxy. Reached by a crew of colonisers after a lengthy journey of 600 years (fortunately, spent in cryosleep), Andromeda presents a number of challenges to those hoping to settle there and players must lead the way as either Scott or Sarah Ryder if humans are to make the galaxy their new home.
Does Mass Effect: Andromeda deliver on expectations? Let's take a look at some of the major reviews for the PS4 version of the game to see what the critics are making of it.
Review aggregator Metacritic list Mass Effect: Andromeda with a metascore of 70 out of 100. This indicates mixed or average reviews and, at the time of writing, is based on a total of 54 individual critic reviews. 26 of these reviews were classed as "positive" by Metacritic, 27 were classed as "mixed", and 1 review was negative. The results basically indicate that critics felt the game had at least something to offer.
IGN: "Bringing Mass Effect to a new galaxy isn't quite the shot in the arm the series needed."
IGN found Mass Effect: Andromeda to be an engaging but flawed game and scored it 7.7 out of 10. They noted that the game steps away from the original trilogy in a number of ways – not least moving to another galaxy and placing the player in charge of a large fleet of ships and colonists – and believed that some of the changes worked while others didn't. They felt that the large fleet raised interesting dilemmas for players, such as whether to make decisions for short-term or long-term good, but noted a number of lows, too – not least the fact that the new galaxy is populated with less races and characters than in previous games and can feel "empty" as a result. They also found the writing of the game to be "inconsistent" and noted "significant technical issues on PlayStation 4 and Xbox One." All told, Mass Effect: Andromeda produced engaging moments but wasn't quite at the level of its predecessors.
Polygon scored Mass Effect: Andromeda 7.5 out of 10 and noted that "what Andromeda succeeds at, it does very well," but agreed with IGN that the big changes in the franchise haven't all gone smoothly. They were frustrated by crafting and gear upgrade processes, which they considered a "mess…cumbersome and slow" and other elements of gameplay that slowed things down such as a lengthy animation sequence that plays every time players switch planets. They did feel that adding open world elements to the game was an upgrade on previous iterations in the series, with the sense of "discovery" this allows players the best feature of the game.
Polygon: "Andromeda Succeeds, despite a host of problems."
The Guardian awarded Mass Effect: Andromeda 3 stars out of 5 and noted that, while there are undoubtedly glitches and problems in the game, there is "a lot here that will make you want to keep playing." The Guardian weren't a fan of the game's writing, which they called "inconsistent to the point of embarrassing," and felt that the storytelling strength of the series had also suffered from the switch to an open world format. However, they accepted that with so much to the game, whether it be exploration, crafting, combat, puzzle solving or strategy, it was "highly unlikely any player will enjoy it all" and the flipside of this was that there would likely be something for everyone to enjoy in Mass Effect: Andromeda, not least marvelling at its "epic" scale.
Gamespot scored Mass Effect: Andromeda 6 out of 10 and echoed a number of previous reviewers' observations on the game. They found that numerous elements of the game slowed it down, not least a "clunky user interface," and were as unimpressed as the Guardian at the game's "wooden" characters and IGN at technical issues they encountered in the game. Nonetheless, they noted that they "did catch glimmers of the original trilogy's greatness" and enjoyed the game's combat system and exploring its "breathtaking worlds."
The Guardian: "Problems are inevitable in a game of such epic proportions but there is a lot here that will make you want to keep playing"
Verdict
The critical consensus on Mass Effect: Andromeda is fairly strong. The series' switch to a new galaxy and an open world format creates vast spaces for players to explore and poses intriguing dilemmas for the player as they are forced to make decisions for the good of their colonists. However, reviewers felt that the downside of this was a weaker story, poorer characterisation and a number of gameplay elements that dragged. Nonetheless, the game produced moments up there with anything in the Mass Effect series and should have plenty to offer fans.