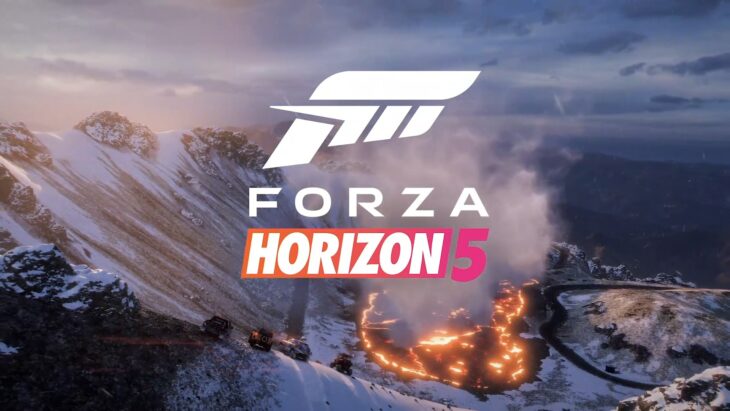 | Reviewer | Score |
| --- | --- |
| Metacritic (aggregator) | 91/100 |
| Video Game Chronicles | 5/5 |
| Gamespot | 9/10 |
| IGN | 10/10 |
| Gamepur | 9/10 |
| Games Radar | 5/5 |
| PC Gamer | 90/100 |
| Aggregate Score | 94/100 |
Forza Horizon 5 may be the most highly anticipated racing game of all time. It's the sequel to Forza Horizon 4, which set a very high bar for racing games, their worlds, and the activities you find in them. For some players, the game is already playable thanks to an early access period, while critics have posted their thoughts online for all to read. Let's see what they thought.
Metacritic: 91/100
For Xbox Series X/S, Forza Horizon 5 has amassed an aggregate score of 91 from critics. Considering that games that are generally considered to be good get a score of around 70, this is a phenomenal result. It shows that critics have been massively impressed by what's present in the game, and feel that it's worthy of near-perfect, though perfect in some cases, scores. This is all without any additional content to bolster what's in the game so far, meaning it can only get better from here.
Gamepur: 9/10
Gamepur's reviewer reflects the industry's overall reaction to Forza Horizon 5, giving it an almost perfect score. They praise the new accolades system, which manages to streamline the rewards systems present in the last game and make it easier to get a sense for your progression. They also love the new layout for everything, which makes playing a joy from the start of your session to the finish. However, they add that while the visuals are pretty, they don't push the boundaries of what we've seen in games to date. To caveat that though, the gameplay still feels fresh, even if you're an experienced Forza Horizon player.
IGN: "Forza Horizon 5 is the result of a racing studio at the peak of its craft and the best open-world racing game available."
VGC: 5/5 Stars
VGC's perfect score for Forza Horizon 5 comes with high praise. They praise the sheer amount of content for players to work through in this entry, whether those are accolades or events for racing through. There's more diversity in the single player campaign thanks to the stories and expeditions found there, but the arcade mode has been enhanced to make the most of playing with others. This is a massive improvement over the past title that makes multiplayer much more enjoyable. The only downside is that customizing liveries is still a lengthy process, despite how in-depth it can be for those who are looking for that sort of thing from the game.
IGN: 10/10
IGN's review echoes much of what has been said so far. However, it adds that the MMO-inspired racer is even more accessible than ever, regardless of whether you're buying the game for yourself, or jumping in on Game Pass. The huge amount of content that there is to work through manages to never feel daunting, and instead always feels like a joy to be carving through. There's so much on offer in the game that it can be difficult to know where to start, but for casual gamers and hardcore car enthusiasts alike, there's something to enjoy and get sucked into here.
Gamespot: "Forza Horizon 5 continues the upward trend of the franchise, providing an open-world racing experience that stands unrivaled."
GameSpot: 9/10
GameSpot relays exactly what other reviews are saying about the game once again. It puts a lot of focus on the game's world and vehicles, both of which have been stunningly recreated for players to enjoy. The game is easily the best-looking racer on the market to date, and sets the bar for what all racing titles need to achieve as a minimum in the future. The only downside it points out is that there hasn't been enough of the innovation seen in the single player plowed into the multiplayer elements. The returning multiplayer modes are fun, but they're far from enough to distract from the main game.
Stevivor: 10/10
Stevivor's review is much more critical of where the reviewer feels the game is lacking but still gives Forza Horizon 5 a perfect score. The positive points are the same as the above, adding that the environment is a standout that all players should enjoy if they love the franchise. In terms of downsides, the reviewer believes that the music selection could be better and that the game's accessibility features could be so much better than they are. This is becoming more and more important to fans, especially in big-name games like this, and really will be a sore point moving forward.
VGC: "Forza Horizon 5 is the best game in the series and the best Xbox Series X/S game to date."
God is a Geek: 10/10
God is a Geek's review is almost perfect in praising Forza Horizon 5, but offers one single criticism that has been mentioned by other reviewers out there. It says that the game's map is extremely cluttered, often overpopulated in places with activities. This makes it hard to see what you're trying to do, and can even make driving between events a task while you work out which one you're trying to stop at and take on.