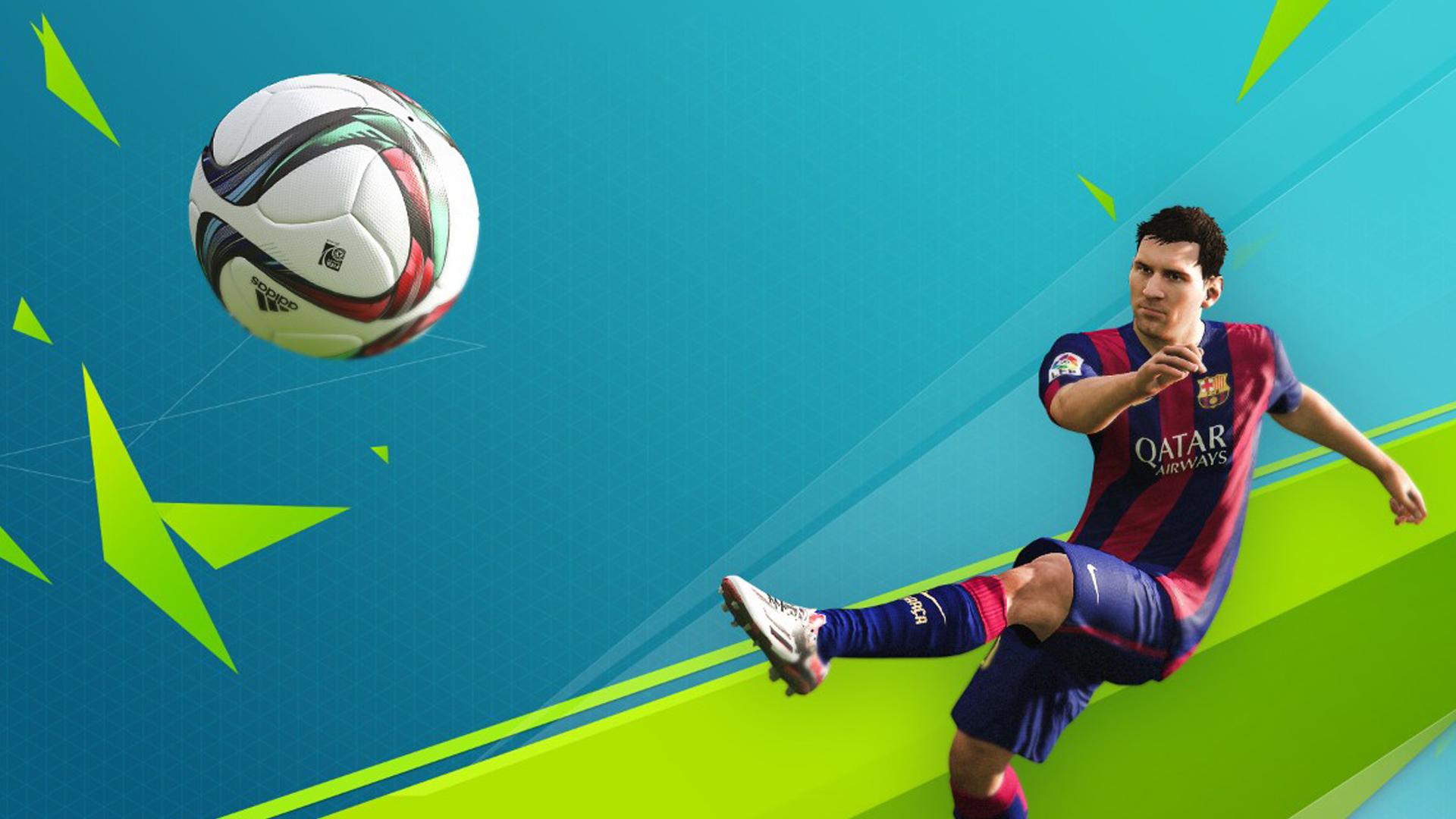 Overall Reception: Positive – critics gave FIFA 16 high scores, especially with the inclusion of women's teams in the game. Despite the glowing reviews, however, critics point out that FIFA 16 is not the best football sim of its generation.
| Reviewer | Score |
| --- | --- |
| Metacritic (aggregator) | 82/100 |
| Amazon (customer reviews) | 3.4/5 |
| Gamespot | 9/10 |
| IGN | 7.8/10 |
| Polygon | 9/10 |
| Trusted Reviews | 7/10 |
| Aggregate Score | 8/10 |
FIFA 16 was released on September 22, 2015 in North America and September 23, 2015 in Europe for PC, PlayStation 3, PlayStation 4, Xbox 360, and Xbox One. The association football simulation game is the first in the long-running series to feature female footballers as well as full women's national teams. The game adds a Training Mode that allows players to develop a footballer's specific skill set, as well as the inclusion of friendly tournaments that reward transfer budget boosts prior to the start of a season. Players can also access the game's Ultimate Team Mode on Android and iOS devices. FIFA 16 was a success, getting an average critical score of 82 out of 100 on Metacritic. User score, however, was generally unfavorable on all major platforms – averaging 4.4 of 10 among PC and current-gen consoles (PS4, XB1) while getting a 3 on last-gen consoles (PS3, X360).
Gamespot:
9/10
Nathan Ditum of Gamespot gave FIFA 16 a glowing 9 out of 10. He points to the "newness" of the game, and appreciates how the franchise's evolution in the face of stiff competition from other titles – most notably Pro Evolution Soccer.
Ditum points out how this entry in the franchise mixes up the actual football mechanics instead of simply polishing them up. He notes that the midfield has become a "battlefield" thanks to stronger defenders, more effective slide tackles, and tackle feints to counter-bait opponents. These and other changes make matches a patient back-and-forth affair.
Gamespot: "FIFA needed a year like this. Without serious competition from Konami's PES and with Ultimate Team keeping players playing all year round, there's been no pressing motivation to ring the changes."
Ditum has some reservations about the way that the new Draft mode encourages a sort-of gambling mentality, what with opening 'packs' of random players and selecting which players will best fit the roles of the finished team. Other than this single point, Ditum has no obvious concerns with the game – maintaining a positive tone throughout the entire review.
Polygon:
9/10
Owen Good of Polygon gave FIFA 16 another 9 out of 10. He noted how FIFA 16 shaped up from the lessons learned in 2015, where the main rival, Pro Evolution Soccer 2015, "delivered stronger gameplay" than FIFA 15.
Good praises the artificial intelligence in FIFA 16, which probe the defense more intelligently while better positioning themselves for passes or scoring opportunities. This works both ways as well, with the opposing AI putting up a smarter, more challenging offense. He also points out how team commands help shift the balance matches, with D-pad commands helping AI teammates respond more quickly to changing field conditions.
Polygon: "No game rolls out the TNT like FIFA 16"
Good also points out how the women's teams are slower-paced when compared to the men's team – mirroring the performance seen in real-world leagues. He does note, however, that this doesn't result in a "dumbed-down" version. Instead, the women's teams require more precision to play. Good does wish that the women's leagues had more to do, as the very different gameplay could have made for promising fantasy leagues.
IGN:
7.8/10
Chris Schilling of IGN points out how FIFA 16 polishes the minute details, like vanishing spray on the field, but notes that the game is clearly inferior to PES 2016.
Schilling starts off by praising FIFA 16's progressive move of including women's teams in the game. The authentic look and full motion capture make the players stand out on their own instead of simply looking like reskinned male players. He is skeptical of the lower player skill levels of the women's teams, even if he does appreciate how this results in more dynamic and exciting matches.
IGN: "Lacking fluidity and dynamism, football's reigning king has lost its crown."
Schilling then points out how other changes are more superficial, such as the use of referees drawing a line with vanishing spray and the ability to run toward cameramen after scoring. He notes how mechanical elements like automated player selection and the new drilled pass can sometimes be irritating. He adds that FIFA 16 maintains the "Moments of Magic" that leaves him surprised and delighted. He ends his review, however, by noting that FIFA 16 is "good" but not good enough in the face of its stiff competition.
PC Gamer:
76/100
David Meikleham of PC Gamer gives FIFA 16 a 76 out of 100 score; noting that the game feels more like a "glorified DLC pack" despite praising the game's production values and immaculate presentation.
Meikleham starts off by pointing out how FIFA 16 preserves many of the elements both good and bad in FIFA 15. This includes slightly floaty shooting, lots of wing play, fiddly tackling, and solid passing plays. He does note, however, that passes are significantly slower than in FIFA 15 – resulting in a more realistic tempo that is diligent but can sometimes end up being boring. He does praise the inclusion of women's teams, as well as the solid online elements of the game that continue to be "life-swallowing," as Meikleham puts it.
PC Gamer: "Technical triumph aside, there's no denying EA's soccer goliath is resting on its considerable laurels."
Meikleham also notes that FIFA 16 runs particularly well on a variety of PC rigs, unlike its competitor PES 2016. He does, however, note that FIFA 16 does not really offer significant improvements to the franchise. He praises FIFA 16 as the best football sim that can be bought on PC, but also laments the series' lack of ambition and how it has stagnated over the past two years.
User Reviews: Generally Unfavorable
As of this writing, users on Metacritic have given FIFA 16 a score of 4.4 out of 10 – resulting in a generally unfavorable view on all platforms. Of 1,226 combined reviews for the Xbox One and PlayStation 4 versions of the game, 671 were negative, 394 were positive and 161 were mixed. Of 261 ratings for the PC version, 138 were negative, 94 were positive, and 29 were mixed.
Player reviews marked as most helpful gave mixed reasons for the low score, ranging from dissatisfaction with the stagnating game mechanics to lambasting the day-one patches that drastically changed the gameplay seen from the demo. What is common in the "helpful" reviews, however, is a sense of anger and regret for purchasing the game.
Overall, FIFA 16 is a familiar entry in the franchise that preserves many elements of previous entries without drastically changing the formula. Critics praised the game's emphasis on the midfield as well as the inclusion of women's leagues, while angry and disappointed players bemoan the lack of innovation for a fully-priced game.