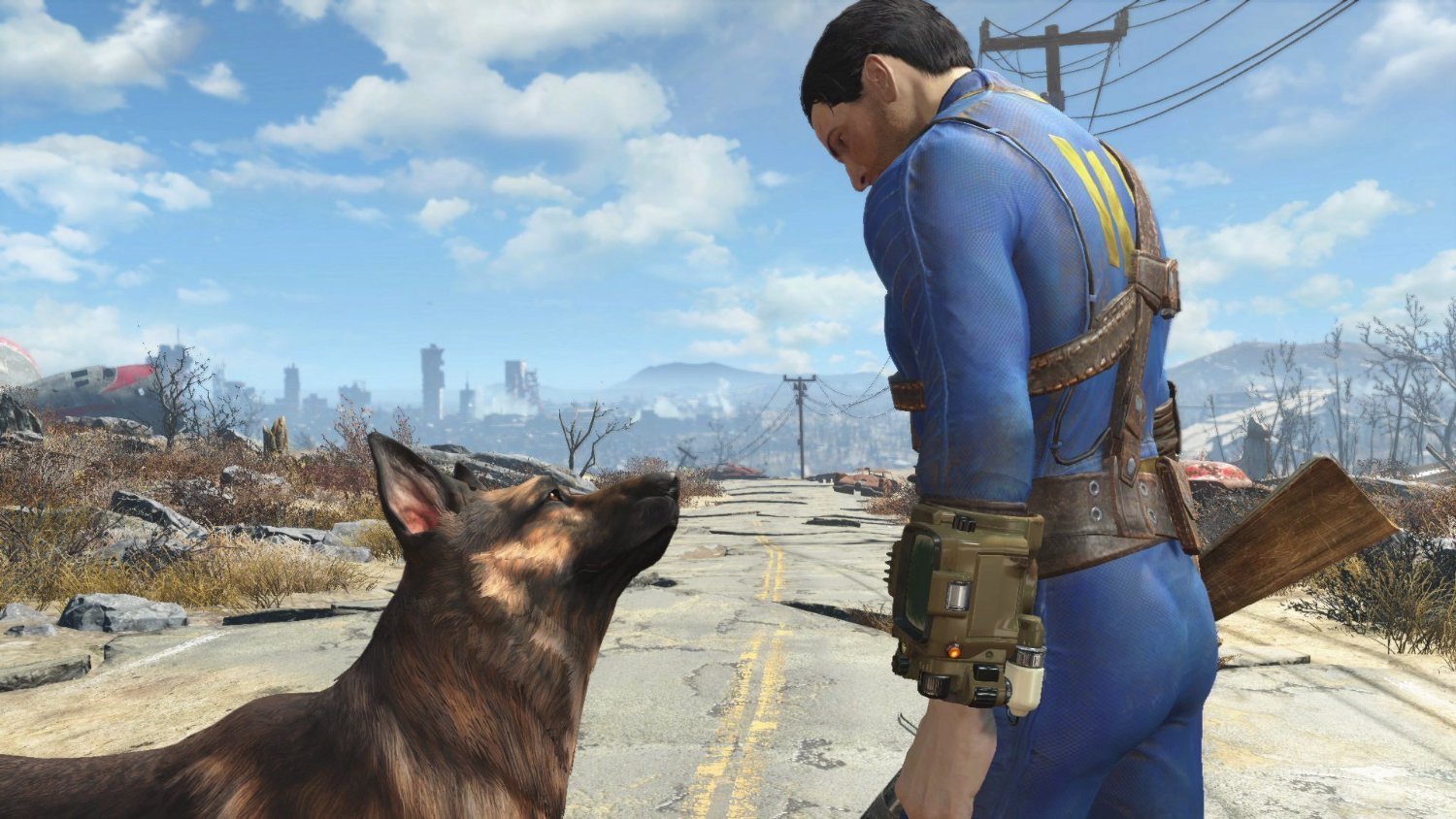 Overall Reception: Positive – an excellent addition to Bethesda's lineup of open-world games, though minor issues and a few game design choices prevent it from being a truly great game.
| Reviewer | Score |
| --- | --- |
| Metacritic (aggregator) | 87/100 |
| Amazon (customer reviews) | 4.6/5 |
| Gamespot | 9/10 |
| IGN | 9.5/10 |
| Polygon | 9.5/10 |
| Trusted Reviews | 8/10 |
| Aggregate Score | 9/10 |
Fallout 4 was released on November 11, 2015 for Microsoft Windows, PlayStation 4, and Xbox One. The action role-playing game puts players in post-apocalyptic Boston, exploring and shaping the wasted ruins of land as they search for their kidnapped child. The game received positive reviews from critics, coming in with an 88 out of 100 score. It did, however, receive a mixed 6.1 score from Metacritic users.
Peter Brown of Gamespot rated the game 90 out of 100; praising the game's substance and the way the game's endings stick with you after completing the game. Brown points to how the story of Fallout 4 forces players to make compromises that shape the "victories and tragedies" of each side of the story. Brown also urges players to accept the game's obvious flaws such as the limited map functionality, inventory management, and frequent glitches. Brown does, however, note that these issues pale in comparison to the successes of the game – battles, betrayals, sacrifices, and opportunities that "stick with you" after walking away from the game.
"Fallout 4's minor issues pale in comparison to its successes."
Andrew Reiner of GameInformer rated the game 9 out of 10, noting how Fallout 4 thoroughly entertains and makes players feel vested in their journeys. Reiner points out how similar Fallout 4 feels to previous entries of the game, but that this familiarity makes wandering the game's world all the more rewarding. Brown laments how the game rushes through the opening of the game, which is set in pre-war Boston, and that the rapid pacing hurt the overall story. Reiner was equally unimpressed by the twists and turns of the story, but was highly interested in how players can "toy and poke with" the different factions of the game. He also praises how the game encourages players to explore – from loot and resources to iconic sights and vistas. Reiner also appreciates Fallout 4's changes to power armor as well as the various gun customization options.
Arthur Gies of Polygon gives Fallout 4 a 95 out of 100 score; noting how the game stands out from other entries by focusing on world-building and establishing a "sense of place" above all else. Gies initially felt that the game's streamlined skill progression was limiting, though the openness of the new system helped him to better and more quickly adjust to situations. He also praises the game's improvements to shooting and combat, noting that combat has become "fun" instead of just functional. Gies goes on to point out the merits of the game's gun crafting and settlement-building systems, along with how the game's narrative forces him to agonize over doing the right thing. He even goes so far as to question what his definition of what the right thing to do is.
"Fallout 4 brings great gameplay to match its world and ambiance."
Jeff Gerstmann of Giant Bomb was the only reviewer to give the console versions of Fallout 4 a mixed score of 3 out of 5 stars, pointing out how the game's performance issues mar the gameplay experience enough to significantly hurt its ratihng. Gerstmann, however, gave the PC version of Fallout 4 a positive rating of 4 out of 5 stars due to the performance issues being restricted to the PS4 and Xbox One version of the game. That said, Gerstmann notes that a player's perception of Fallout 4 will be determined by his or her reception of other Bethesda games, from Fallout 3 and Fallout: New Vegas to Oblivion and Skyrim. Gerstmann also bemoans the game's simplified dialogue system, and notes the pointlessness of building settlements. He did, however, enjoy exploring the apocalyptic wastelands of Boston; rummaging through bunkers and satellite arrays overrun by hostile mutants. Gerstmann also praises the shooting mechanics of Fallout 4 as well as the various main quests, faction quests, and sub-quests in the game.
While Fallout 4 received nearly universal acclaim from critics, it is worth noting that Fallout 4 polarized a large segment of users. As of this writing, 888 out of 1,604 Metacritic user reviews were positive, 558 were negative, and only 158 were mixed. Negative reviews focused on the unsatisfying endings of the game, dull radiant quests, restricted dialogue, and clunky inventory systems. Positive reviews focused on improved gunplay, weapon modifications, soundtrack, and the streamlined leveling system.
Fallout 4 has also received numerous accolades, including but not limited to:
2016 19th Annual D.I.C.E. Awards (Game of the Year, Outstanding Achievement in Game Direction, Outstanding Achievement in Story, Role-playing/Massively Multiplayer Game of the Year)
2016 BAFTA Games Award for Best Game
2015 33rd Golden Joystick Awards Most Wanted Game
2015 GamesRadar's Game of the Year People's Choice Award
2105 PC Gamer's Best of 2015 Best Setting
Overall, Fallout 4 is a solid entry for fans of previous Bethesda titles. The game struck a good balance between preserving the core experience of Bethesda's open-world games and crafting elements such as gun modification, power armor customization, and settlement building. The simplified dialogue, boring radiant quests, and performance issues are issues that hurt the game but are not significant enough to detract from the gameplay experience.