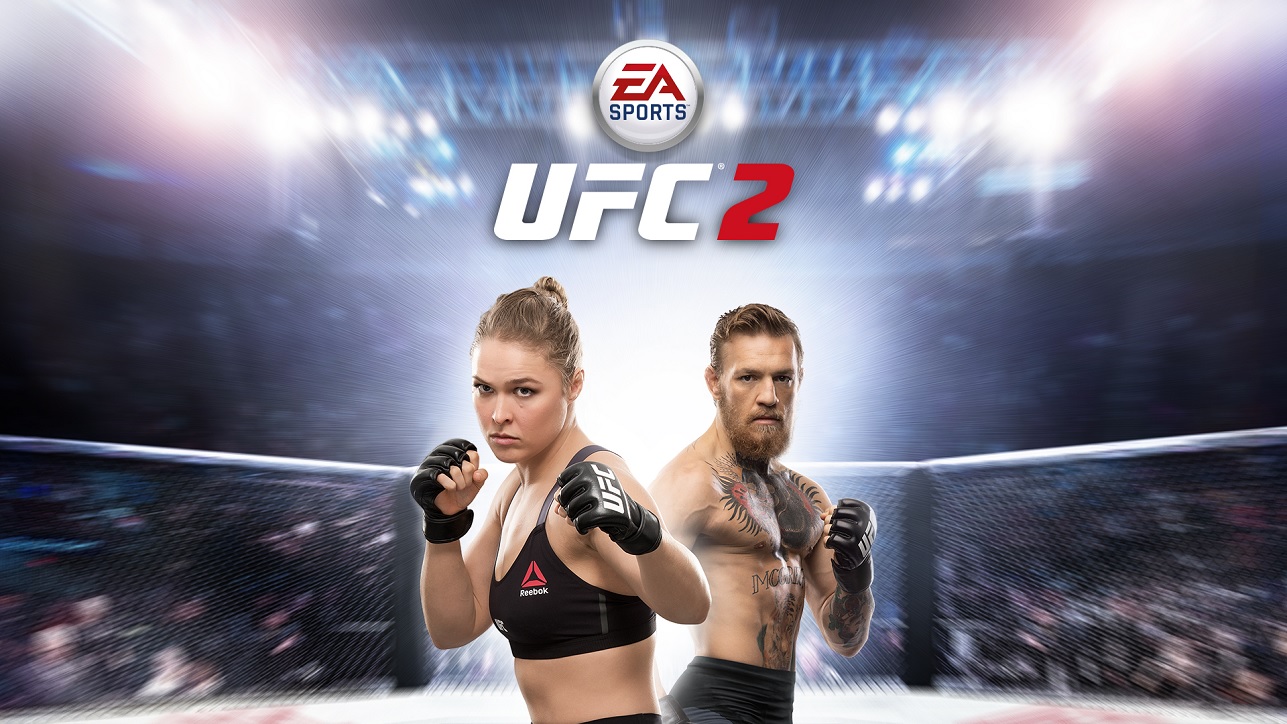 | Reviewer | Score |
| --- | --- |
| Metacritic (aggregator) | 79/100 |
| Amazon (customer reviews) | 3.1/5 |
| Gamespot | 7/10 |
| Polygon | 8/10 |
| IGN | 6.4/10 |
| Trusted Reviews | 4/5 |
| Aggregate Score | 7.2/10 |
EA Sport's take on the premier mixed martial arts league, UFC 2, was released worldwide by March 17, 2016 on Playstation 4 and Xbox One. With a roster of over 250 male and female fighters and a wide array of strikes, grapples, submissions and takedowns, EA Sports UFC 2 received a generally positive critical reception.
The PS4 version of the game earned an admirable 79/100 on Metacritic's critic's evaluation, with a less positive player's score of 6.6.
IGN's review of UFC 2 describes the real life mixed martial arts competition as 'full of sentimental, if brutal, glory' and that it is packed with 'moments of shock and awe'. The game version, however, was found to be simply 'too sterile, too rigid, and too predictable' to be counted as a decent representation of the world famous, action packed sport.
While IGN applauded the visual impact and spectacle of the MMA fighters and huge variety of attacks, they complained about awkwardness in the fighters' positioning that occasionally made them look more like a drunk than a pro MMA athlete. They also found that although standing punching and kicking was appropriately accurate, using styles on the mat like judo or Brazilian jujitsu were less enjoyable.
Polygon's review enjoyed the tension of spamming attack inputs and 'perpetual danger' faced while playing UFC 2. The reviewer admired the 'authenticity' found in the different fighting styles within the game, such as the standing and striking of Muay Thai compared with a more 'ground-and-pound' approach. This grappling work was further improved by the new assist system.
Like IGN, Polygon found UFC 2 'gorgeous'. 'Lifelike' animations were found to give moves a realistic weight and heaviness behind them, without any kind of 'robotic jerkiness'. Strikes, kicks and takedowns were said to be satisfyingly brutal, although the control scheme left the reviewer 'pretzel-fingered'. While Polygon found some aspects to be affected by shortcomings, the action was 'solid, understandable and enjoyable'.
Eurogamer's review also found that UFC 2 struggled somewhat to balance the real UFC's balance between explosive violence and technical skills. Although they said that no UFC game has really 'hit the mark', they found UFC 2 to be the best incarnation of the sport to date.
Again, Eurogamer was highly impressed by the visual quality of the fighters, and by the overall atmosphere of the game. This presentation, along with 'a fluid, kinetic combat engine' made UFC 2 'one of the most life-like fighting games ever made', in their opinion.
Particular praises were given to UFC 2's striking combat, 'an absorbing, tactical battle' that left Eurogamer's reviewer 'inadvertently flinching'. Once again though, the clinching and submission aspects let the game down by their difficulty to translate from the real world to a videogame.
Overall then, UFC 2 was found to be a solid fighting game and a marked improvement over its predecessor. The game's standing and striking combat and visual quality were commended by all reviewers, while the control schemes for grappling and ground work were less enjoyable.