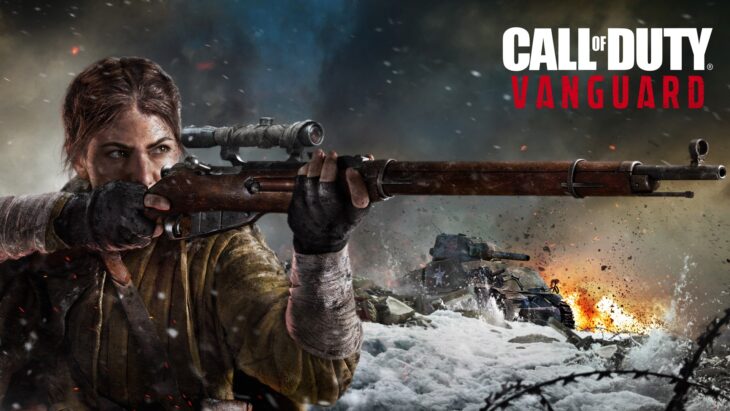 | Reviewer | Score |
| --- | --- |
| Metacritic (aggregator) | 75/100 |
| Common Sense Media | 5/5 |
| Gamespot | 7/10 |
| IGN | 7/10 |
| PC Gamer | 60/100 |
| The Guardian | 3/5 |
| Tech Radar | 3.5/5 |
| Aggregate Score | 72/100 |
Call of Duty: Vanguard launched last week to what seemed to be an incredibly positive reception. The campaign is being called one of the best in recent years, but this is still the latest entry in a franchise that hasn't differentiated much between releases. Let's take a look and see what critics thought of it.
Metacritic: 75/100
The aggregate score for Call of Duty: Vanguard is a good one. Anything over 60 is generally a good game, and the 70 to 80 mark is where the more popular and outstanding games tend to lie. This shows that there are still clearly problems with the game, but it's good for the most part. This score is made up of 22 positive reviews and 15 mixed ones, which is a good indicator for where this game lies in the reviews.
IGN: 7/10
IGN gave the game's campaign a score of 7/10, which is respectable for any single player experience. While the visuals are just as stunning as they usually are, and the action is bombastic and engaging, this is still only part of what people play Call of Duty for. In its review of the game's multiplayer, it explains that this is very much more of the same for Call of Duty, and that anyone hoping for something different should wait for the eventual evolution of Call of Duty: Warzone.
The Guardian: "Nostalgic warfare that takes us back to the start."
GameSpot: 7/10
GameSpot's review reflects IGN's, and that's where things start to feel familiar in these reviews. GameSpot goes into slightly more depth about each mode, noting that the mix up with Zombies mode is a great improvement that makes it feel much more enjoyable to play through. It points to the campaign as the weakest element, despite time being taken to change it and make it feel more unique. Those changes fall flat, and the story would have been better put into Zombies mode, where players will spend more time.
GamingBible: 7/10
The 7/10 trend continues with GamingBible. Its review is split up into each segment of the core Call of Duty experience, covering the campaign, multiplayer, and zombies modes respectively. However, it's much more scathing of zombies mode than the other reviews. It mentions how the mode hasn't changed much since it was first introduced, but in Vanguard, it feels completely forgotten about. The lack of story and unlocks makes it entirely forgettable, meaning there's almost no point in playing it if you've enjoyed past zombies modes. In contrast to the other reviews, it says that the campaign and multiplayer are all that's worth playing.
Eurogamer: "Fun filler that won't live long in the memory."
VGC: 3/5 Stars
VGC's review feels like it was written by someone who doesn't enjoy the regular Call of Duty release schedule. It calls out the campaign for being forgettable, but highlights the technical issues present in almost every mode. Zombies and the campaign have consistently poor AI that make the game feel so much less engaging, and the World War 2 setting feels overdone. This last comment on the setting is hard to justify since that's the direction the game took, and it's also the next logical step for Sledgehammer Games, which made Call of Duty: WW2.
Eurogamer: No score
Eurogamer doesn't award scores in their reviews, but they still give a decent overview of their thoughts on the title. It says much the same as other reviewers, but touches on the issues between the three developers of the Call of Duty franchise and how it feels that's affected this game's development. The issues surrounding the passing of the torch between developers for Call of Duty: Warzone may have impacted the game, but there's no denying that it feels like half a Call of Duty game. Whether this is because of issues caused by the pandemic or something else may never be known.
TechRadar: "A clever yet bumpy return to WWII."
PC Gamer: 60/100
PC Gamer doesn't add anything new to the other reviews in this list. It highlights how poor the zombies mode feels compared to previous versions, though this may change with post-launch content being released. It adds that the campaign is good, but the real draw for Call of Duty is the multiplayer, and that feels great.
What all of these reviews have in common is comments on a lack of innovation and evolution. Call of Duty is a franchise that has been around for years, with each entry adding a new setting or advancing a story that one of the developers is trying to tell. Revisiting World War 2 may not have been a bad move, but the lack of meaningful content where it matters may leave players with a sour taste in their mouths. It's hard to say whether this game will do as well as previous entries, but it does show that there may be more resources dedicated to Call of Duty: Warzone than each year's major release.