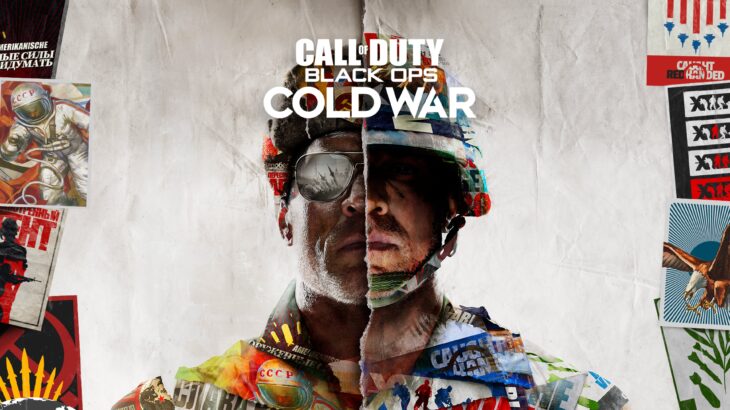 | Reviewer | Score |
| --- | --- |
| Metacritic (aggregator) | 78/100 |
| Amazon (customer reviews) | 4.1/5 |
| Gamespot | 7/10 |
| IGN | 6/10 |
| PC Gamer | 69/100 |
| The Guardian | 3/5 |
| Trusted Reviews | 4/5 |
| Aggregate Score | 71/100 |
Unlike how last year's Call of Duty release saw a retelling of the original Modern Warfare storyline, this year's Call of Duty: Black Ops Cold War is a direct sequel to the original Call of Duty: Black Ops. The game is packed with all the new features fans now expect though, providing a much more complete package. Let's see what the reviewers had to say.
Metacritic: 78/100
The majority of reviews for this year's Call of Duty game are for PlayStation 4 and 5. This is because the game gets new content earlier on those platforms. On PlayStation 4 the game's average score is 78, while it's slightly lower at 77 on PlayStation 5. It looks like the next-gen console's visual improvements didn't have a massive impact, and overall the game has been received about the same as on the old-gen.
The Guardian: "The sixth conspiracy-fuelled blaster has airstrikes, zombies and macho platitudes a-plenty, but its lack of 80s pop culture is a missed opportunity."
The Gamer: 4 out of 5 stars
The Gamer's review gives Call of Duty: Black Ops Cold War a lot of praise when it comes to the campaign. They actually note it as the only campaign that felt worth replaying multiple times since Modern Warfare 2. They add that the game's mechanics simply make it more enjoyable to play, which is why it's worth seeking out as much game time as you can. However, their biggest downside to the game is that there is a lack of multiplayer maps. Zombies mode is currently restricted to a single map, and there isn't enough in multiplayer to keep it interesting in the long run.
God is a Geek: 9/10
This review has very little to say about the game that's bad. God is a Geek's reviewer clearly enjoyed the game a lot. They say that it feels like a joy to play, and the addition of cross-progression transforms it into a game that's well worth playing over the next year. However, they point out that they suffered some performance issues when it came to custsenes. From the sounds of it, the game isn't optimised in this area.
GameSpot: "Cold War's dynamic campaign stands out against bland multiplayer, while Zombies is a good co-op time with a few outstanding issues."
Eurogamer
Eurogamer doesn't hand out review scores, but their review echoes much of what has been said by other critics already. Their major point is that this is a game that has everything that makes a Call of Duty release great. Unfortunately, Call of Duty: Black Ops Cold War isn't great yet. With a year of content to come, the reviewer is confident that the game will become the shooter giant it should be, but at the time of launch it's just a little lackluster.
GameSpot: 7/10
In GameSpot's review, they praise only the campaign as the beating heart of the latest Call of Duty game. They say that multiplayer is a bit of a mess, with 40 players struggling to understand the objective-based mode that is now all they can play. Zombies mode seems fun, but again it's restricted by the single map. The one thing that GameSpot says is the best part of this release is the campaign, which shines brighter than any other part of it.
BBC: "A messy but awesome addition to the CoD franchise."
Tech Radar: 4 out of 5 stars
Once again, in Tech Radar's review the best part of Call of Duty: Black Ops Cold War is listed as the campaign. The rest of the game seems to be a bit of a mess, and seems to need a full year in player's hands before it can reach the point where it's exactly what everyone wants it to be.
Game Rant: 3 out of 5 stars
Game Rant's review sits on the lower level of what most reviewers are scoring the game. They too point out that the game feels lackluster outside of the campaign. The first season of content, which is paid for on top of the game itself, should bring zombies and multiplayer mode up to where they need to be. However, there are still a number of technical issues that are holding the game back. Should these be fixed soon, the game will no doubt flourish among players.
Overall, Call of Duty: Black Ops Cold War seems to have one of the best campaigns ever seen in the series. It's the highlight of everything on offer, though this could simply be because the rest of the game doesn't live up to the bombastic levels of precious multiplayer modes. Over the next year the developers need to put a lot of work in to make multiplayer and zombies as good as fans expect them to be.
Call of Duty: Black Ops Cold War