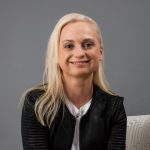 Veronica Rogers is the Head of Sales and Business Operations at PlayStation at Sony Interactive Entertainment. She was appointed in January 2020.
Prior to that Veronica Rogers has worked at Microsoft for 13 years at different positions including Vice President Sales and Marketing, General Manager, Senior Director, and Director of Business Development.
Prior to joining Microsoft Ms. Rogers as Category sales Lead at Dell. She also had experience as a Financial Analyst at JP Morgan.
Veronica Rogers has BA and MA of Economics from the University of Cambridge and an Mcs. in Political Economy from the London School of Economics and Political Science (LSE).
---
Profiles and Links:
---
Related News
Read all related news...