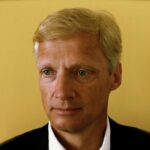 Gerhard Florin is Chairman of the Board of Codemasters and Kobojo. He is also a board member of Innogames, King.com, and Funcom.
He was Executive Vice President at Electronic Arts (EA) from 1996 to 2010. Before that he was the Managing Director at Bertelsmann AG for four years. After graduating from the University of Augsburg, where he received Masters and then PhD degree, he worked as a consultant at Mckinsey & Company Inc.
---
Profiles and Links:
---
Related News
Read all related news...