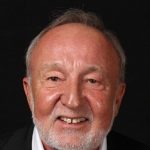 Dan DeMatteo was Executive Chairman at GameStop. Mr. DeMatteo was Interim Chief Executive Officer of GameStop Corp. from November 14, 2017, till February 4, 2018.
He was Executive Chairman of GameStop from June 2010 till November 2017. Dan DeMatteo was Chief Executive Officer (CEO) of Gamestop from August 2008 to June 2010. He Co-Founded GameStop in 1996.
---
Profiles and Links:
---
Related News
Read all related news...