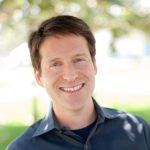 Alex Seropian is the Founder and President of Bungie, Inc. He and Jason Jones co-founded Bungie in 1991, while Alex Seropian was pursuing his mathematical degree at the University of Chicago. He is developer of Marathon, Myth, and Halo video game series.
Links and Profiles
LinkedIn: Alex Seropian
Twitter: @steakbacon
Wikipedia: Alex Seropian
Related News and Articles
No posts.
---