It's Christmas time, and there are many articles about most anticipated games for the upcoming year in various online and offline publications. Most of the information intended for end-users of games, authors express their views on what they consider would be the best games that deserve to be included in their list.
This is a look at the upcoming games in 2017 from the perspective of their potential sales. How well will the games sell and which games deserve more attention and are worth to be pre-ordered by game trading companies for reselling? Which of the upcoming future releases are more promising from the perspective of video game traders – wholesalers, distributors, and retailers?
If you are interested you can read more about the methodology used for the assessment.
---
Resident Evil 7: Biohazard
Publisher: Capcom
Developer: Capcom
Platforms: PS4, PSVR, Xbox One, PC
Release Date: January 24, 2017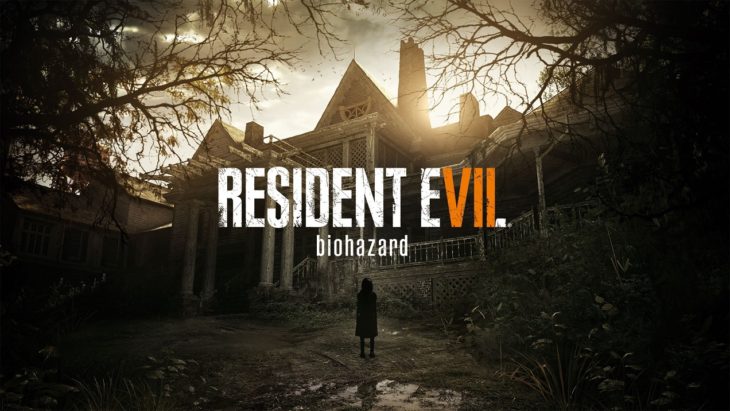 Resident Evil 7: Biohazard is the 2017 release and the eleventh entry into the Resident Evil game series. It is the first game of the series to be a first-person shooter. The switch to a first-person perspective allows the game to take advantage of the PSVR headset to allow players the opportunity to experience the world of Resident Evil 7 in virtual reality. Resident Evil is a strong franchise. The games are traditionally big sellers and the power of the brand has been enhanced by the series of successful Resident Evil movies starring Milla Jovovich. As one of the first AAA releases to offer full VR compatibility Resident Evil 7 should be one of the biggest sellers of the first quarter of 2017.

---
For Honor
Publisher: Ubisoft
Developer: Ubisoft Montreal
Platforms: PS4, Xbox One, PC
Release Date: February 14, 2017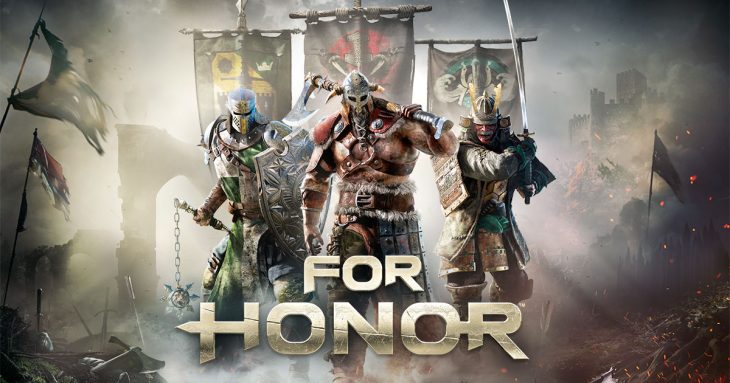 Ubisoft's third-person melee combat game will allow players to fight for one of three factions – Viking, Samurai or Knight – in visceral battles against opposing factions. At the heart of Ubisoft's marketing for the game is the "Art of Battle" combat system that will make its debut in For Honor and seeks to add new levels of immediacy to hand-to-hand and weapon combat. The game is a new IP for Ubisoft and has clearly been designed to maximize the popularity of cooperative online multiplayer experiences such as those offered in Overwatch and Star Wars Battlefront. Ubisoft's strong track record and marketing clout ensures that the game will reach a wide market and have every chance of success.

---
Sniper Elite 4
Publisher: Rebellion Developments
Developer: Rebellion Developments
Platforms: PS4, Xbox One, PC
Release Date: February 14, 2017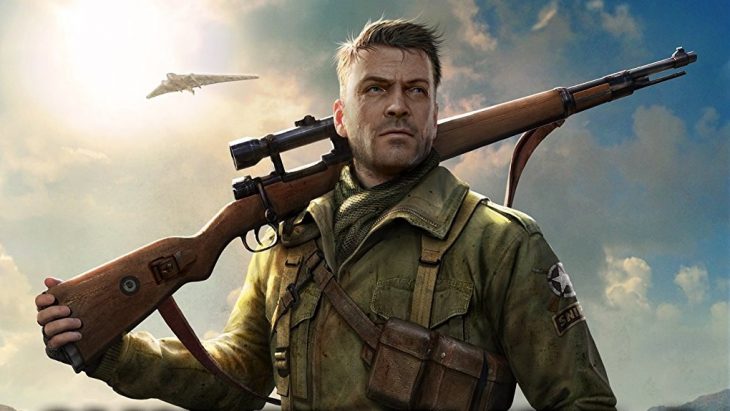 Sniper Elite 4 is a third-person tactical shooter set in World War II Italy and the fourth main installment in Rebellion Developments' most popular franchise. A direct sequel to the previous entry in the series, 2014's Sniper Elite III, the game will once again hand players control of Karl Fairburne, an agent for the Office of Strategic Services who is particularly handy with a sniper rifle. Rebellion Developments announced in 2015 that the Sniper Elite series had sold 10 million copies and thanked fans for supporting indie game development. The message is clear: though Sniper Elite isn't the IP of a major publisher entries in the series sell well and Sniper Elite 4 is expected to follow suit.

---
Halo Wars 2
Publisher: Microsoft
Developer: 343 Industries
Platforms: Xbox One, PC
Release Date: February 21, 2017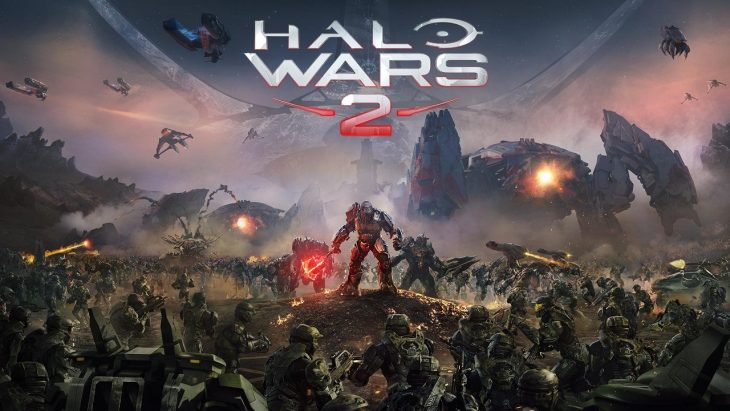 The Halo franchise is arguably the most valuable Xbox IP and new entries in the series are greatly anticipated. Halo Wars 2 is the sequel to 2009's Halo Wars, an Xbox 360 release that stepped back from the first-person shooting action of traditional Halo games and instead allowed players to oversee major battles from a birds-eye view and to make the strategic calls that would determine success or failure. Halo Wars 2 will also be a real-time strategy game and will allow players to control two playable factions, the United Nations Space Command and alien faction the Banished, in single player, multiplayer and online multiplayer modes. Microsoft announced that Halo Wars had passed one million sales within a few months of its release, making it the biggest selling console real-time strategy game, and hopes will be high that Halo Wars 2 will be every bit as successful.

---
Horizon: Zero Dawn
Publisher: Sony
Developer: Guerrilla Games
Platforms: PlayStation 4
Release Date: February 28, 2017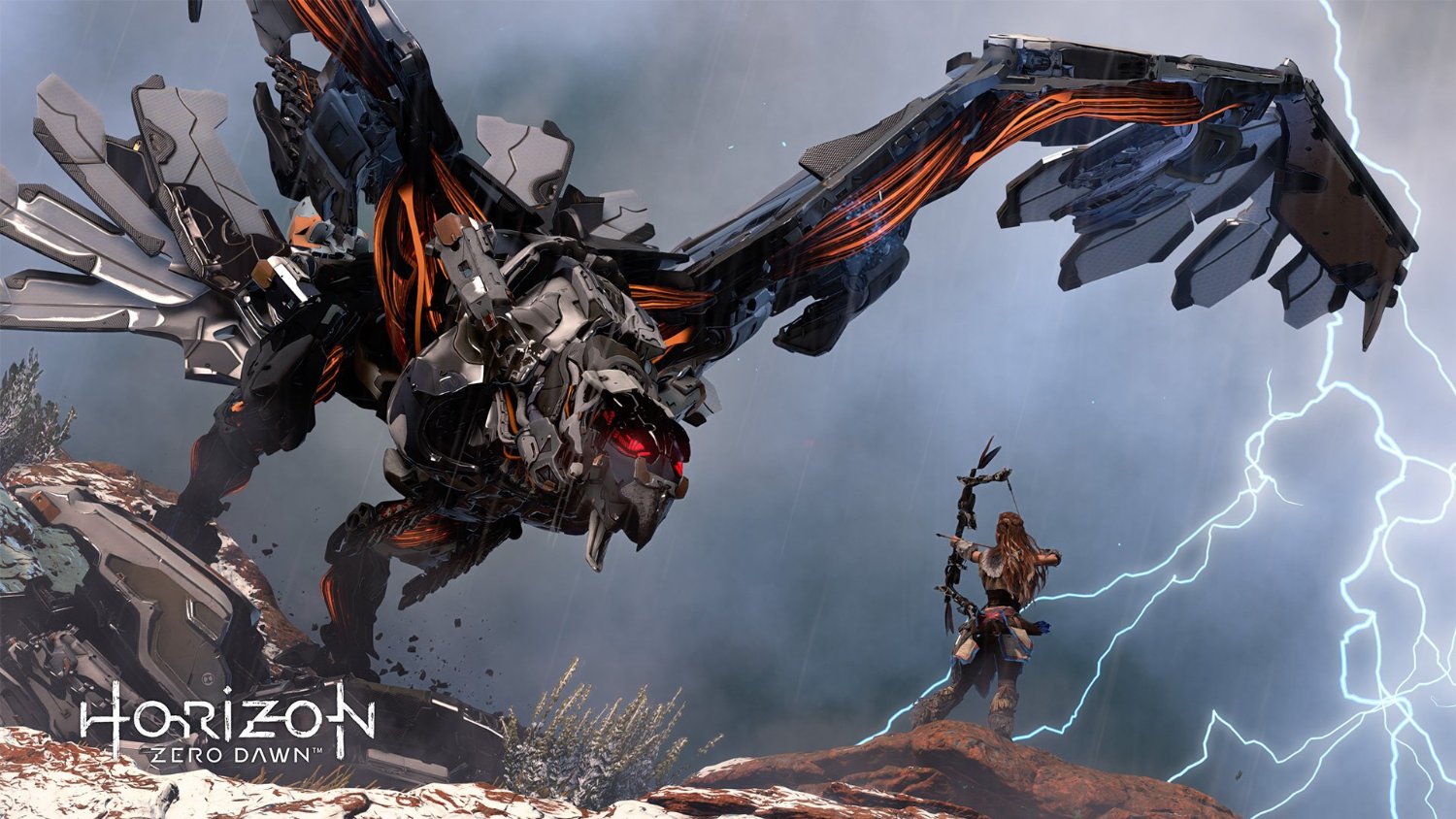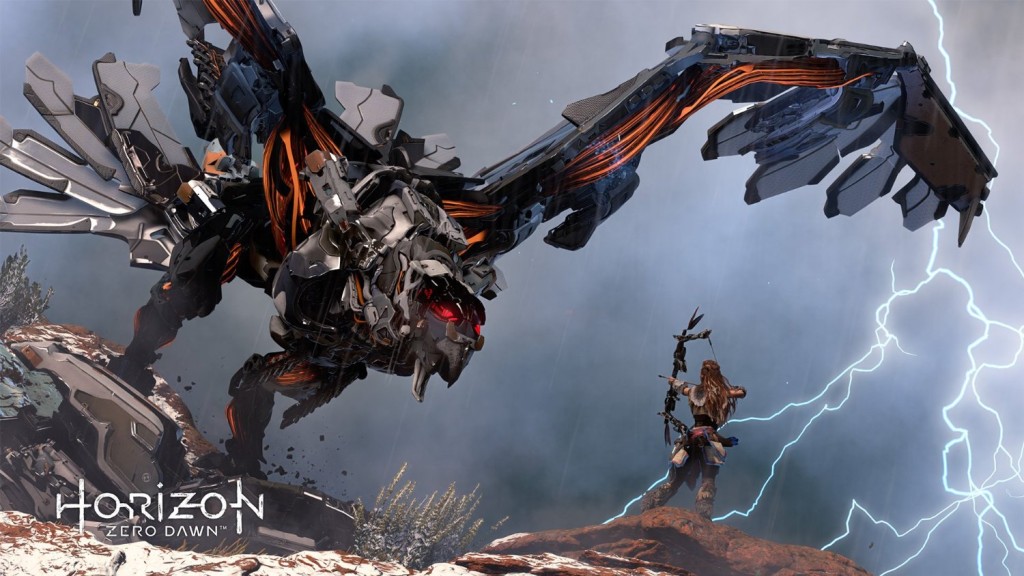 Horizon Zero Dawn is Sony's new game developed by Guerrilla Games, the first intellectual property developed by Guerrilla since Killzone in 2004. The game is set in the future, 1000 years from now, the human civilization has long abandoned Earth since it has been concurred by robots. The development of the game started in 2011, it was officially announced in E3 2015, the release date is not set yet. The game has strong selling potential.

---
Tom Clancy's Ghost Recon Wildlands
Publisher: Ubisoft
Developer: Ubisoft Paris
Platforms: PS4, Xbox One, PC
Release Date: March 7, 2017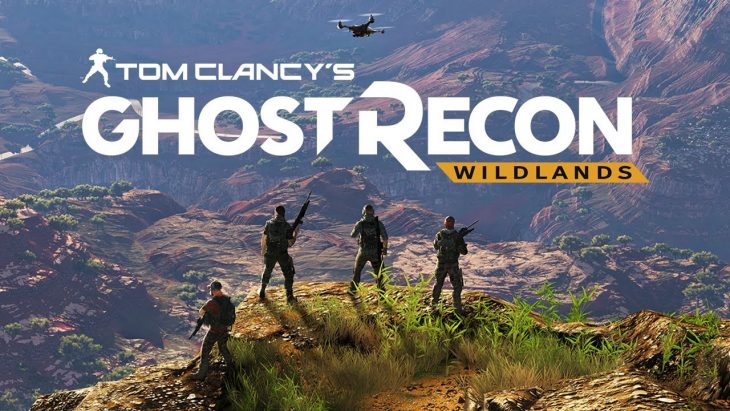 The tenth installment in Ubisoft's popular third-person shooter Ghost Recon series will be the first to take place in an open world environment. Nominated for several game of the show awards when unveiled at the 2015 E3 expo, Ghost Recon Wildlands is set in Bolivia and follows a team of elite US soldiers sent to take down a powerful drug cartel. The present day setting of the game is a step back from recent iterations in the series such as 2012's Ghost Recon: Future Soldier, which made use of futuristic weaponry and settings. Ghost Recon games have traditionally sold well and with an open world setting to aid marketing Ghost Recon Wildlands could be a chart-topper.

---
Mass Effect: Andromeda
Publisher: Electronic Arts
Developer: BioWare
Platforms: PS4, Xbox One, PC
Release Date: March 31, 2017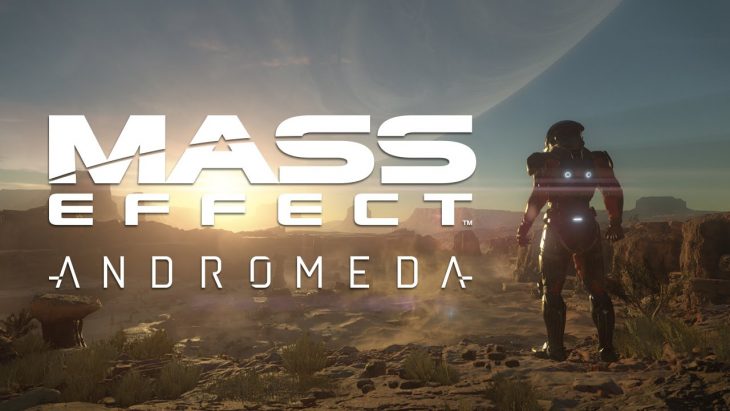 The latest installment in EA's Mass Effect franchise is set 600 years after its predecessor Mass Effect 3 and features the same winning blend of RPG skill upgrades and third-person shooting. Mass Effect: Andromeda will be the first entry in the series to take place in an open world environment, with players able to utilise a spaceship to travel to different planets and a buggy to explore them. Players can play as either a male or female character, sister and brother Sara and Scott Ryder, with the ability to upgrade skills and build their character towards a certain speciality. Mass Effect games have sold well in the past and EA will be confident of making a big impression on the market with Mass Effect: Andromeda.

---
Tekken 7
Publisher: Electronic Arts
Developer: BioWare
Platforms: PS4, Xbox One, PC
Release Date: March 31, 2017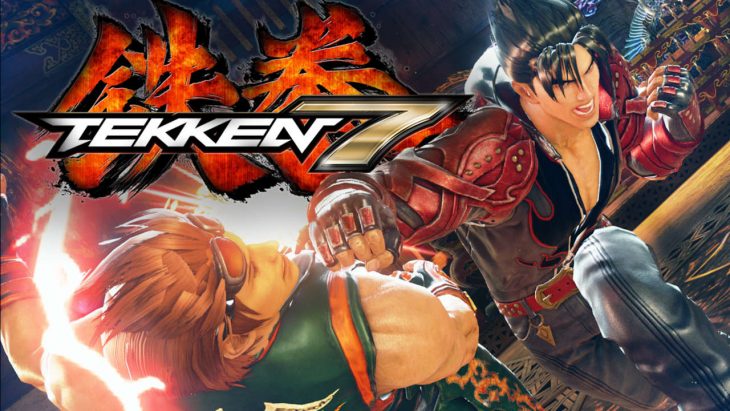 Iconic Japanese fighting series Tekken makes its first step onto the next generation of consoles in this home version of the 2015 arcade game. Contrary to the name, it is actually the ninth installment in the Tekken series and, like its many predecessors, focuses on intense one-to-one combat in the finest "beat-em-up" tradition. Two major new fighting mechanisms, Rage Art and Power Crush, provide extra combat options to players and add additional layers of complexity to the action. Tekken is a prestigious gaming brand with consistently high sales and beat-em-up enthusiasts will no doubt be keen to get their hands on Tekken 7.

---
Persona 5
Publisher: Deep Silver
Developer: Atlus
Platforms: PS4, PS3
Release Date: April 4, 2017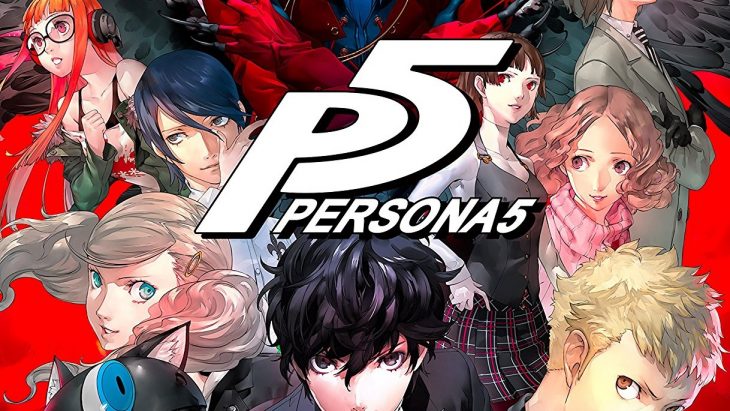 The first new release in the Persona series since 2008 will be keenly anticipated by fans of the Megami Tensei franchise to which it belongs. Persona 5 follows a year in the life of a high school student who develops Persona powers – the ability to engage in combat with supernatural forces through a projection of his own psyche. The game blends traditional role playing game elements with social simulation tasks such as forming relationships with peers and making life decisions. The Persona series is particularly popular in Japan and has enjoyed promising pre-sales and positive early reviews so should make an impression on the market.

---
The Legend of Zelda: Breath of the Wild
Publisher: Nintendo
Developer: Nintendo
Platforms: Wii-U, Switch
Release Date: March 31, 2017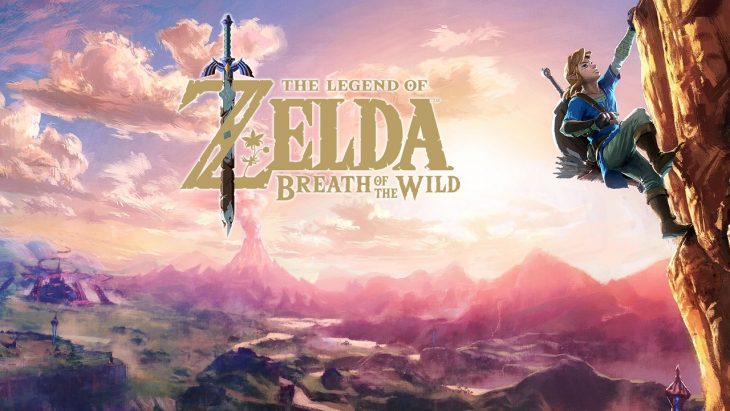 The long-awaited return of Link and Nintendo's valuable Zelda franchise will take place this spring. The game will be available for both the Wii U and one of the launch titles for Nintendo's new Switch console. It follows Link as he explores an expansive open world, the once mighty Kingdom of Hyrule, in search of a secret that could prevent the destruction of the world. The Wii U has struggled to match the success of the original Wii and sales of the console have been disappointing, though owners of the system will surely be tempted to try out a new Zelda game. Nintendo will be hopeful that their loyal fanbase support the Switch and the new Zelda game could sell particularly well if packaged with the Switch.

---
God of War
Publisher: Sony
Developer: SIE Santa Monica Studio
Platforms: PS4
Release Date: 2017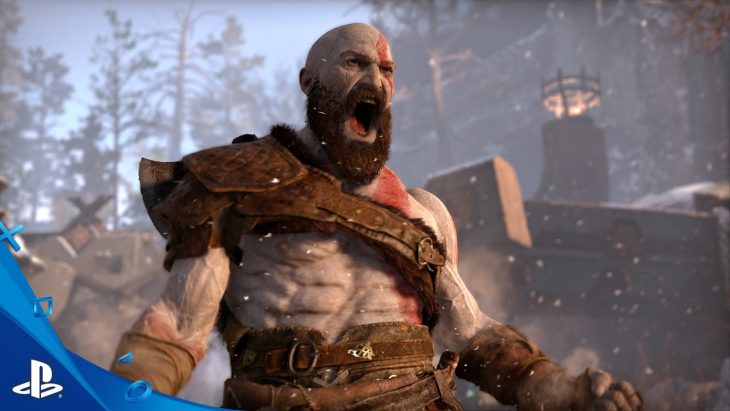 The eighth installment in Sony's God of War series shifts from Greek to Norse myth but otherwise retains its formula of third-person action and epic combat. Players once again assume the role of Spartan warrior Kratus, now accompanied by a young son who can handily help out in combat by showering opponents with arrows. With a more maneuverable camera than previous games, new attacks and role playing game elements, there should be plenty for fans of the series to sink their teeth into. Sony announced in 2012 that the God of War series had sold more than 20 million units, there's a strong basis for expecting high sales for the new PS4 game.

---
Uncharted 4: The Lost Legacy
Publisher: Sony
Developer: Naughty Dog
Platforms: PS4
Release Date: 2017
Last year's Uncharted 4 was marketed by Naughty Dog as the last entry in the series and took protagonist Nathan Drake's story to a memorable conclusion. However, a franchise with such a winning formula and large fanbase was always likely to be revived. This spin-off game follows Chloe Frazer, one of the most popular secondary characters in the series, as she heads to India in search of the mystical Tusk of Ganesh. Uncharted 4 was arguably the game of last year on PS4, with critical acclaim and heavy sales, making The Lost Legacy one of the safest bets to be a big seller this year.

---
Crackdown 3
Publisher: Microsoft Studios
Developer: Reagent Games
Platforms: Xbox One
Release Date: 2017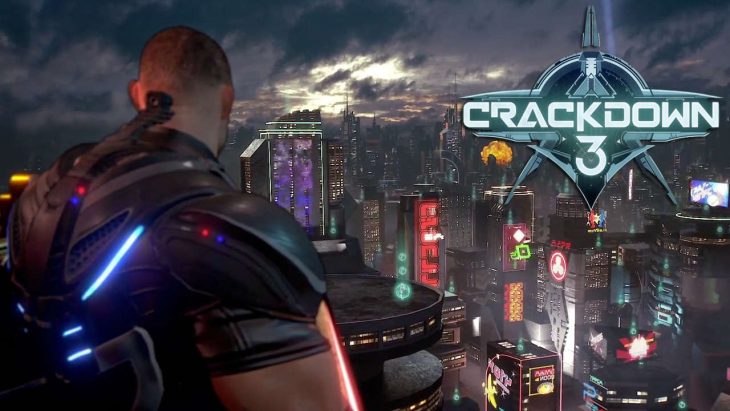 The first new entry in Microsoft's action-packed third-person shooter series since 2010 will be eagerly awaited by fans. Like its predecessor, 2010's Crackdown 2, Crackdown 3 is an open world game that allows players to explore and shoot up a sandbox environment. Crackdown 3 will be the first Crackdown game to appear on the Xbox One and will also make use of the cloud capacity of Microsoft Azure, allowing online players to enjoy even more gleeful destruction of their environment as demonstrated by Microsoft at Gamescom 2015. Crackdown is a long-running Microsoft IP and the USP of Azure-assisted destruction should ensure solid sales.

---
Injustice 2
Publisher: Warner Bros. Interactive Entertainment
Developer: NetherRealm Studios
Platforms: PS4, Xbox One
Release Date: 2017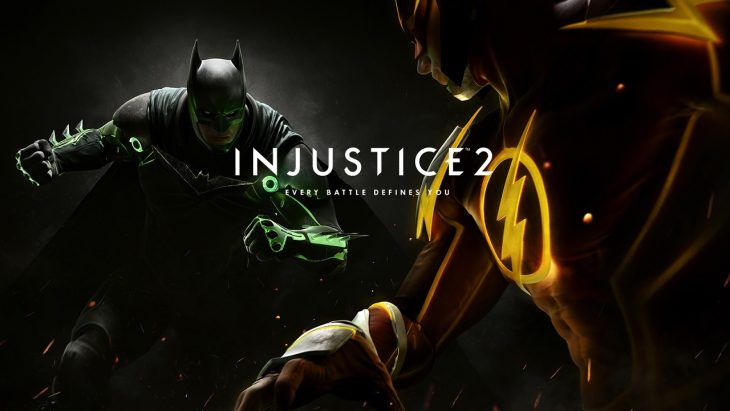 NetherRealm Studios, the makers of the popular Mortal Kombat X, return with another high-intensity fighting game containing some of the most iconic villains in movie and comic history. Injustice 2 follows on from the previous entry in the series, Injustice: Gods Among Us, and features a roster of playable characters including Batman, Superman, Supergirl, Harley Quinn and Deadshot. With a Gear System that allows players to upgrade their outfits and equipment and an online multiplayer that draws on netcodes used for Mortal Kombat X, Injustice 2 should have a wide appeal and post healthy sales.

---
Scalebound
Publisher: Microsoft Studios
Developer: Platinum Games
Platforms: PC, Xbox One
Release Date: 2017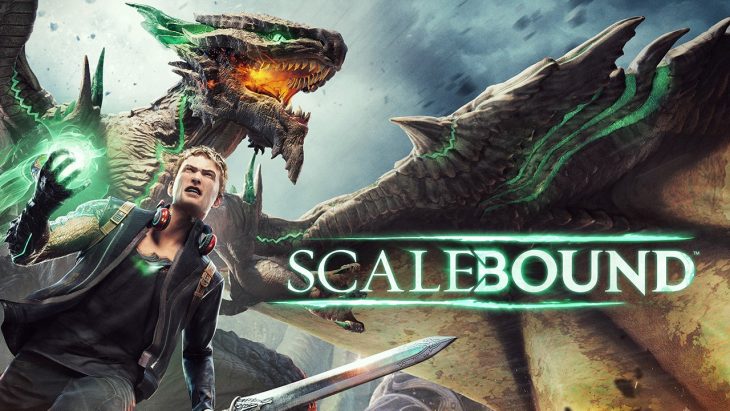 Game cancelled January 2017 – see https://www.platinumgames.com/official-blog/article/9223

---
Gran Turismo Sport
Publisher: Sony
Developer: Polyphony Digital
Platforms: PS4, PSVR
Release Date: 2017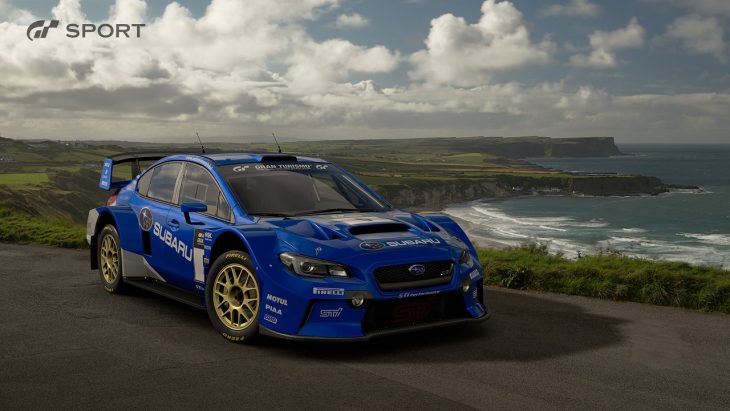 The seventh major installment in Sony's classic racing simulation will draw the attention of petrolheads everywhere. The first Gran Turismo set new standards for driving games on its 1997 debut for the original PlayStation, taking track and car realism to the next level, and the series has continued to raise the bar ever since. Gran Turismo Sport will be the first title in the series on the PlayStation 4 and will also contain a special VR mode to allow owners of PlayStation VR to experience the series in virtual reality for the first time. Gran Turismo games have a loyal fanbase and also appeal to casual gamers, so expect strong sales for Sony's flagship racing game.

---
The Last of Us – Part 2
Publisher: Sony
Developer: Naughty Dog
Platforms: PS4
Release Date: 2017
Naughty Dog's The Last of Us was one of the most successful games on the PlayStation 3. Critically lauded and with strong sales to boot, The Last of Us followed unlikely duo Joel and Ellie as they made their way through a terrifying post-apocalyptic world stalked by mutated creatures. Rumors of a sequel to the game had circulated for a while before The Last of Us – Part 2 was officially announced in December 2016. Set five years after the events of the first game, The Last of Us – Part 2 will reunite Ellie and Joel, with the former replacing the latter as the main playable character. The Last of Us was among the ten highest selling games of 2013 and with the PlayStation 4 currently the strongest console on the market the sequel should be one of the biggest hits of 2017.

---
Death Stranding
Publisher: Sony
Developer: Kojima Productions
Platforms: PS4
Release Date: 2017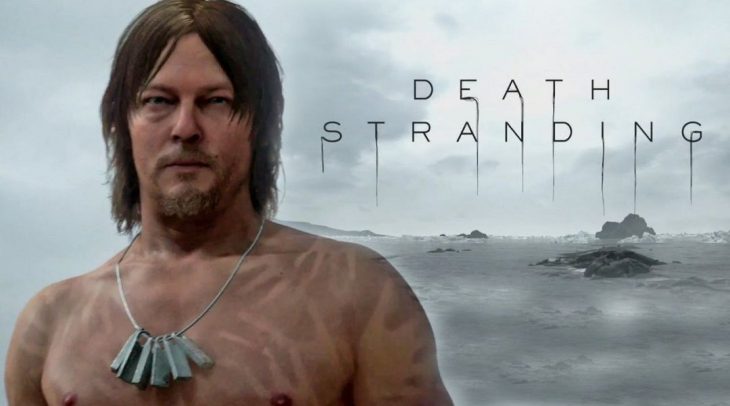 Hideo Kojima is one of the idols of the video game world. Creator and director of the phenomenally successful Metal Gear series, from its invention of the stealth genre on the NES to the lavish open world of Metal Gear Solid V: The Phantom Pain, Kojima has been at the cutting edge of gaming for two decades. Following creative differences with Konami, Kojima has switched allegiance to Sony and Death Stranding will be an exclusive for the PlayStation 4. Little is known about the title – Kojima traditionally shrouds his projects in mystery – but it will be an open world action adventure with figures from the movies like Guillermo Del Toro and Mads Mikkelson involved. The solid fan base Kojima built up through the Metal Gear Solid more or less ensures that the game will sell and if Death Stranding garners critical acclaim, as Kojima releases usually do, Death Stranding could be a major success.

---
Red Dead Redemption 2
Publisher: Rockstar Games
Developer: Rockstar Games
Platforms: PS4, Xbox One, PC
Release Date: 2017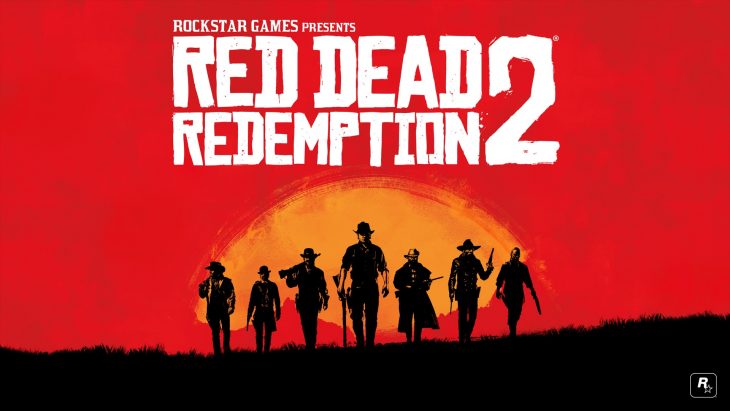 Read Dead Redemption 2, the sequel to Rockstar Games' highly successful open world Wild West adventure game Red Dead Redemption, was officially announced in October 2016 and generated a huge buzz. Rockstar are one of the biggest names in gaming, synonymous with the Grand Theft Auto franchise, and the success of GTA V online suggests that Red Dead Redemption will be both a single and multiplayer hit. Despite initially being released for the PS3 and Xbox 360, GTA V has consistently placed high in the PS4 and Xbox One charts – a tribute to the popularity of its online mode. Red Dead Redemption is one of the most anticipated games of 2017 and will be one of the biggest sellers of 2017.


---
Crash Bandicoot N. Sane Trilogy
Publisher: Sony
Developer: Vicarious Visions
Platforms: PlayStation 4
Release Date: 2017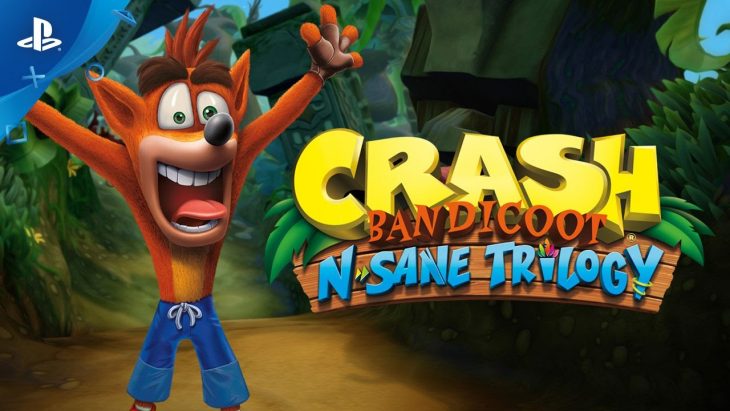 Crash Bandicoot is arguably one of Sony's most neglected characters. Considered a mascot of the original PlayStation, Crash starred in a number of popular PS1 platforming games but failed to make the same impact on later consoles and hasn't appeared at all on the PlayStation 4 – until now. Sony announced a remake of the first three Crash Bandicoot games – Crash Bandicoot, Cortex Strikes Back and Warped – in summer 2016 and the reveal excited fans and critics alike. The popularity of the NES Classic in 2016 highlights the growing market for nostalgia gaming and those who grew up with the original Crash Bandicoot games will no doubt be keen to reacquaint themselves with the character.

---
Detroit: Become Human
Publisher: Sony
Developer: Quantic Dream
Platforms: PS4
Release Date: 2017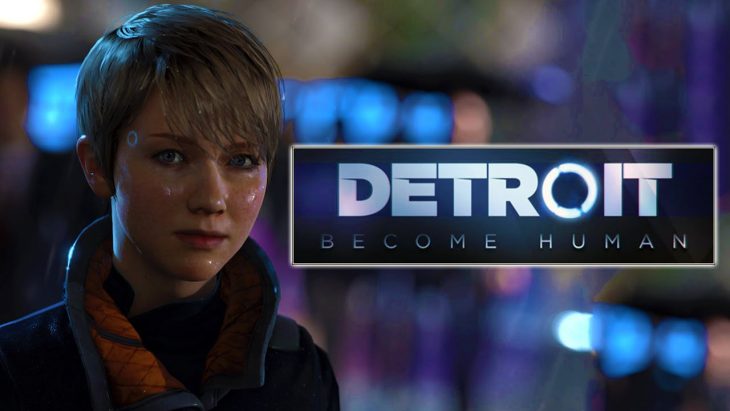 Quantic Dream, the developers behind popular, innovative titles such as Heavy Rain and Beyond Two Souls, return with this third-person sci-fi adventure game. At the heart of the story is the android Kara, who breaks free from the boundaries of her coding and goes on the run to explore her intelligence and potential. Players can play as Kara and other androids and the decisions they make in the game will be key to their progress. One of Detroit: Become Human's USP's is that there is no game over screen. When a playable character is killed the story continues without them. Quantic Dream's titles usually appeal to gamers seeking AAA games with added intelligence so Detroit: Become Human should have a solid market to tap into.

---
Switch Console
Manufacturer: Nintendo
Developer: Nintendo
Platforms: Switch
Release Date: 2017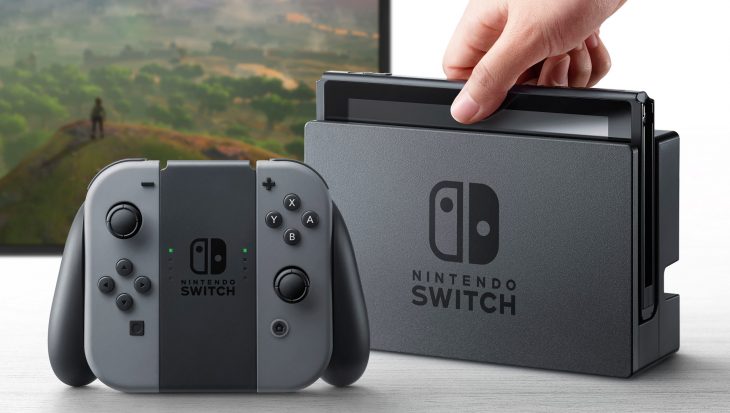 ---
Project Scorpio
Manufacturer: Microsoft
Developer: Microsoft
Platforms: Xbox
Release Date: 2017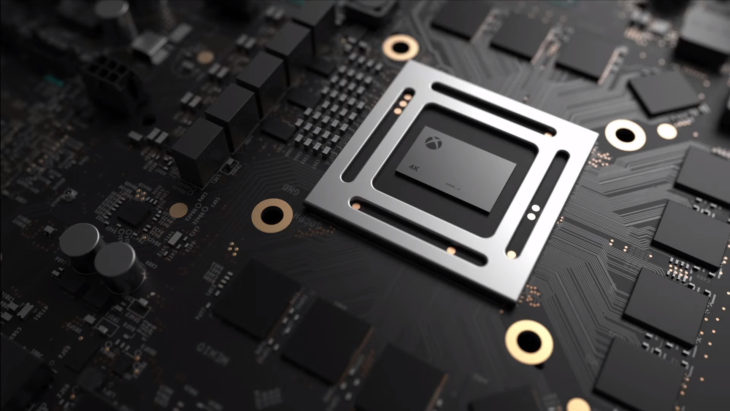 ---
Star Wars Battlefront 2
Publisher: EA Games
Developer: EA DICE
Platforms: PS4, Xbox One, PC
Release Date: 2017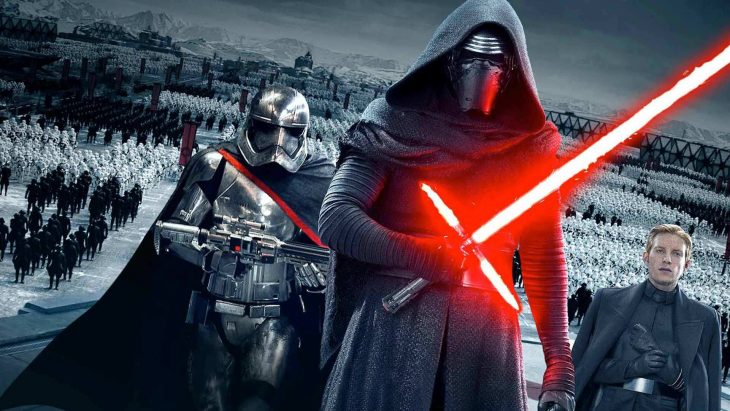 Star Wars is one of the most valuable entertainment franchises in the world and the success of J.J. Abrams' reboot of the series, Star Wars: The Force Awakens, undoubtedly helped the sales of EA DICE's 2015 release Star Wars Battlefront. A third-person shooter adventure with a strong focus on multiplayer, Star Wars Battlefront's confirmed sales had topped 14 million by May 2016 when the sequel, Star Wars Battlefront 2 was announced. EA have promised that the game will feature even bigger worlds than its predecessor and, for the first time, content from the new Star Wars movies. Star Wars Battlefront 2 seems certain to be a big seller and should be boosted by the next installment in the Star Wars story hitting the cinemas this year.

---
Destiny 2
Publisher: Activision
Developer: Bungie
Platforms: PS4, Xbox One, PC
Release Date: 2017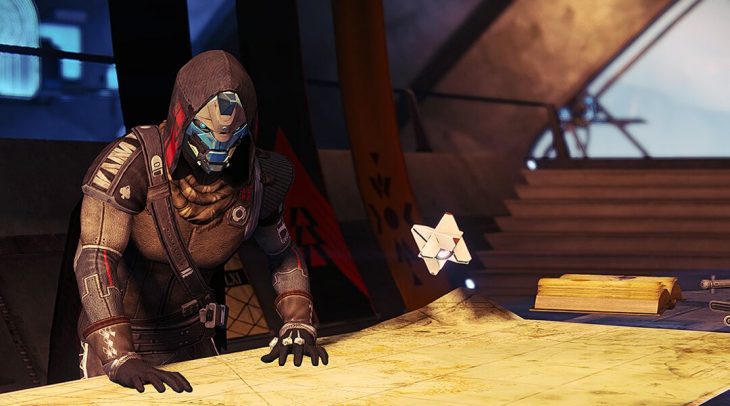 After a bumpy start, Bungie's big budget first-person shooter hooked a significant audience into its vast open world. The game set sales records on the day of its release, becoming the fastest selling new IP in history, and a series of add-ons, notably Destiny: The Taken King, smoothed out early problems that threatened to derail the game. Destiny 2 is scheduled for release in 2017 and though details on the content of the game are scant it seems certain to expand on the first game's successful blend of first-person shooter and MMO/RPG elements. Destiny 2 can be expected to sell well and hook a substantial audience.

---
Prey
Publisher: Bethesda Softworks
Developer: Arkane Studios
Platforms: PS4, Xbox One, PC
Release Date: 2017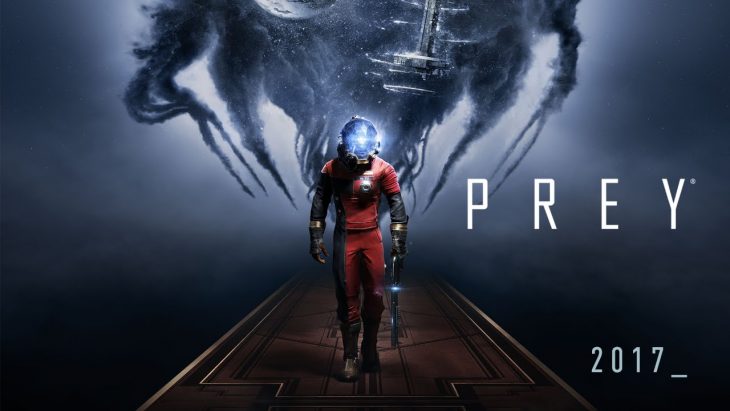 Arkane Studio's first-person shooter started life as a sequel to the 2006 game Prey but subsequently morphed into a re-imagining of the original. Set in an alternative timeline where JFK wasn't assassinated and continued to fund US space exploration, the game puts the player in the shoes of Morgan Yu as he faces the consequences of this: a spaceship inhabited by hostile aliens out for his blood. Yu must navigate the spacecraft, gathering and upgrading weapons to fight off the aliens and will also be able to learn various alien attributes to aid his bid for survival. Players will also be able to spacewalk and explore the outside of the ship. The original Prey sold well on PC and the Xbox 360 and with Sony releasing the reboot on PS4 as well Prey (2017) has good selling potential.

---
Super Mario Odyssey
Publisher: Nintendo
Developer: Nintendo
Platforms: Switch
Release Date: 2017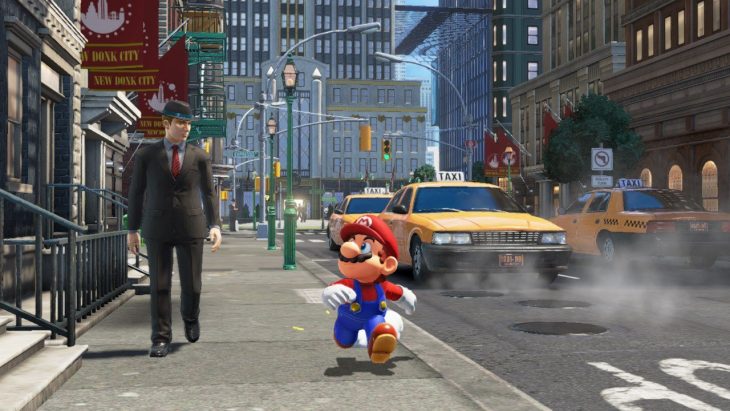 Mario is arguably the most iconic character in gaming and Nintendo's most valuable IP. Super Mario Odyssey, the latest in a series of 3D sandbox Mario games kicked off by the landmark Mario 64, will retail in late 2017 for the Nintendo Switch. A trailer for the game shows Mario exploring New Donk City, a reimagining of New York, yellow taxis, skyscrapers and all, and shows Mario applying his platforming skills to skyscrapers, traffic jams and more conventional platform settings. With Bowser up to his old tricks and holding Princess Peach prisoner, can Mario save the day again? Mario games have sold vast numbers over the years, well over 100 million copies in total, and Super Mario Odyssey will almost certainly top the Nintendo Switch sales charts when it is released. The game will be a must have for owners of Nintendo's new system alongside the latest Zelda.

---
Fifa 18
Publisher: EA Games
Developer: EA Canada
Platforms: PC, PS4, Xbox One
Release Date: 2017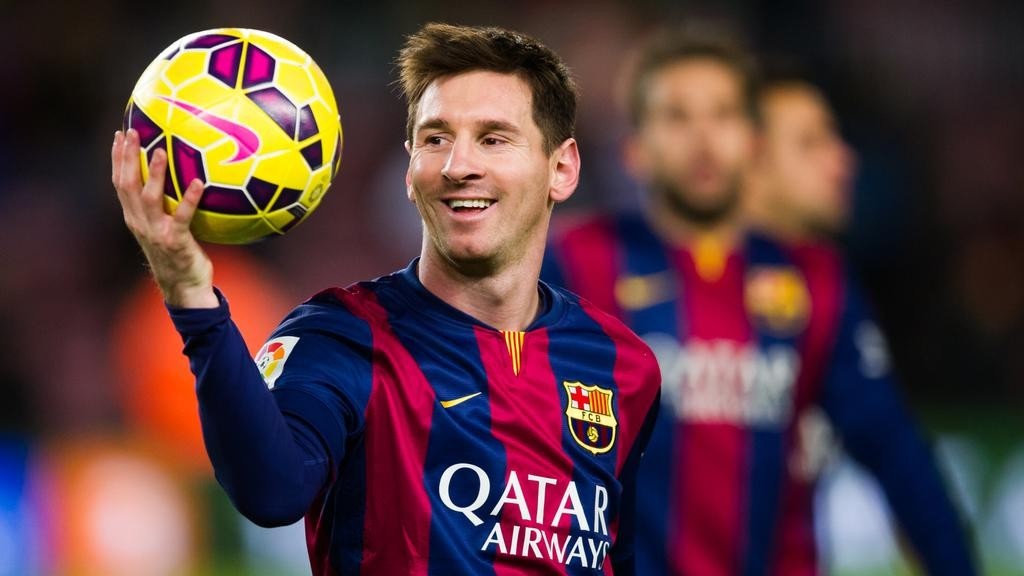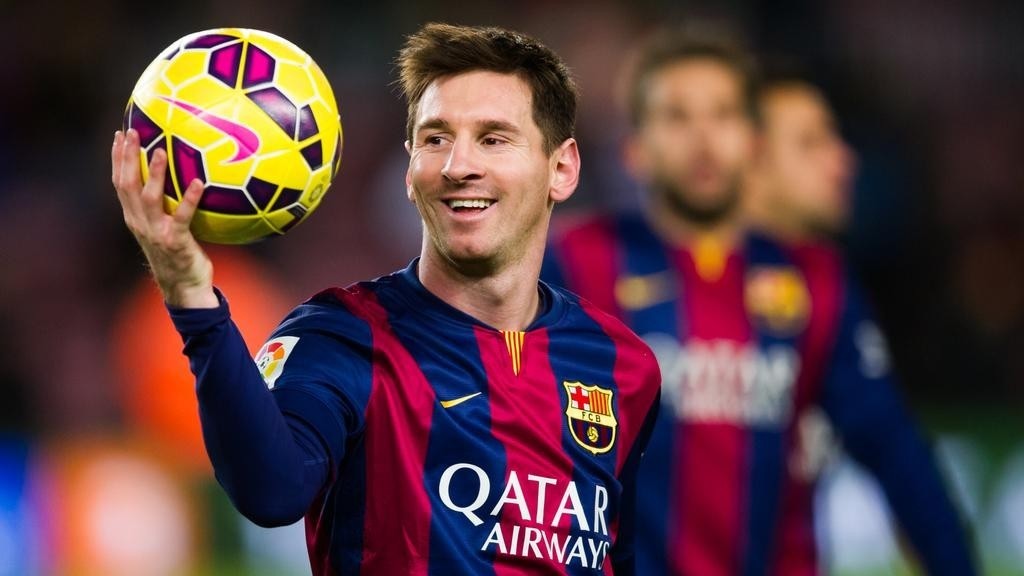 Traditionally releasing in September, Electronic Arts' all recent FIFA games become big hits. Fifa games usually take the top first or second positions of the best selling video games chart, and stay within top three throughout the whole year. Pre-orders for FIFA start well in advance, as soon as the game becomes available for pre-orders as all traders want to get involved in selling such highly demanded item. This year's game of the series, Fifa 18 has not been officially announced yet, but it is one of the two games of the year that can be confidently pre-ordered in large quantities for stock.

---
Call of Duty (2017)
Publisher: Activision
Developer: Infinity Ward
Platforms: PC, PS4, Xbox One
Release Date: 2017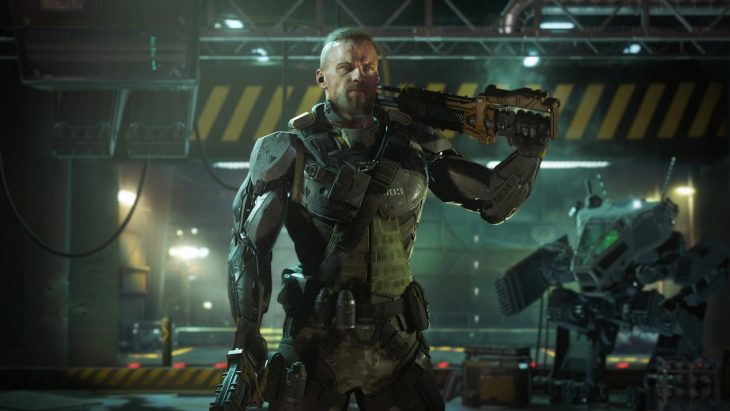 Call of Duty traditionally releases in November, and together with Fifa these two games can be safely assumed as the definite favorites and should be pre-ordered in large quantities. The previous release, Call of Duty: Infinite Warfare has done very well and is still on top of the charts. This year's Call of Duty would most probably be in the Black Ops series, it may be a sequel to Black Ops 3 released in 2015 or could be a reboot. In any case, as soon as it gets announced and becomes available, it's time to pre-order it in large quantities.
---
Related Topics:
Best Games
---