The Legend of Zelda: Breath of the Wild, widely acclaimed as the greatest launch title of all time upon its release alongside the Nintendo Switch, has received further accolades. The DICE Awards, run by the Academy of Arts and Sciences (AIAS), bestowed four awards on the game at its influential awards ceremony.
Breath of the Wild took the headline DICE award, Game of the Year, as well as three others: Outstanding Achievement in Game Direction, Outstanding Achievement in Game Design and Adventure Game of the Year.
Zelda: Breath of the Wild currently boasts a Metacritic rating of 97 out of 100, the joint highest score of any game on the Switch, Xbox One and PS4 (alongside Grand Theft Auto V and Super Mario Odyssey), and has been praised for retaining the essence of past Zelda games while transitioning to a vast open world format.
Its four awards were the most bestowed on any game at the DICE awards, though, with three awards to its name, indie game Cuphead was a surprising rival. Developed by StudioMDHR, Cuphead utilises retro graphics based on 1930s cartoons and a "run and gun" style of play that has proved hugely popular with Xbox One and PC gamers.
Cuphead claimed the DICE awards for Outstanding Achievement in Original Music Composition, Outstanding Achievement in Art Direction and Outstanding Achievement in Animation – an exceptional result for an independent game.
Other notable winners on the night were the PS4 exclusive Horizon Zero Dawn, which claimed the awards for Outstanding Technical Achievement and Outstanding Achievement in Story – notable awards for a new IP.
Lone Echo/Echo Arena also claimed two awards, both in the Immersive Reality category. Perhaps unsurprisingly, Lone Echo is a virtual reality game (with a multiplayer mode known as Echo Arena). While VR game development is still in its infancy, few who have experienced virtual reality would doubt its powers of immersion.
Perhaps the biggest surprise of the night was the fact that Super Mario Odyssey only claimed one award, Outstanding Achievement in Sound Design. Despite equally glowing reviews, it appears to have been the biggest casualty of Zelda: Breath of the Wild's brilliance.
The DICE awards are highly unlikely to be the only accolades bestowed on Zelda: Breath of the Wild when the awards season gets into full swing. It will be heavy favourite in the Game of the Year category at all the big ceremonies.
The complete list of winners includes:
Game of the Year
The Legend of Zelda: Breath of the Wild
Outstanding Achievement in Game Direction
The Legend of Zelda: Breath of the Wild
Outstanding Achievement in Game Design
The Legend of Zelda: Breath of the Wild
Immersive Reality Technical Achievement
Lone Echo/Echo Arena
Immersive Reality Game of the Year
Lone Echo/Echo Arena
Mobile Game of the Year
Fire Emblem Heroes
Handheld Game of the Year
Metroid: Samus Returns
D.I.C.E. Sprite Award
Snipperclips
Outstanding Achievement in Online Gameplay
PLAYERUNKNOWN'S BATTLEGROUNDS
Strategy/Simulation Game of the Year
Mario + Rabbids Kingdom Battle
Sports Game of the Year
FIFA 18
Role-Playing Game of the Year
NierR: Automata
Racing Game of the Year
Mario Kart 8 Deluxe
Fighting Game of the Year
Injustice 2
Family Game of the Year
Snipperclips
Adventure Game of the Year
The Legend of Zelda: Breath of the Wild
Action Game of the Year
PLAYERUNKNOWN'S BATTLEGROUNDS
Outstanding Technical Achievement
Horizon Zero Dawn
Outstanding Achievement in Story
Horizon Zero Dawn
Outstanding Achievement in Sound Design
Super Mario Odyssey
Outstanding Achievement in Original Music Composition
Cuphead
Outstanding Achievement in Character
Hellblade: Senua's Sacrifice – Senua
Outstanding Achievement in Art Direction
Cuphead
Outstanding Achievement in Animation
Cuphead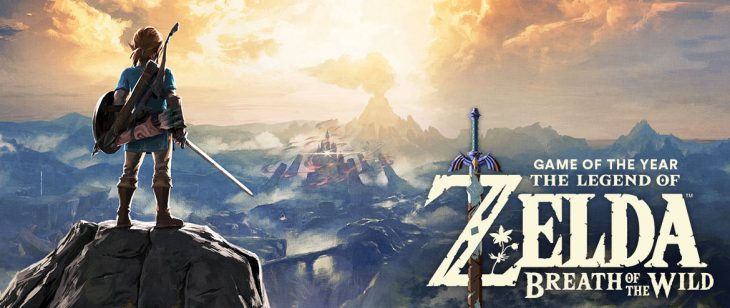 Related Topics:
Academy of Arts and Sciences (AIAS)
,
DICE Awards
---