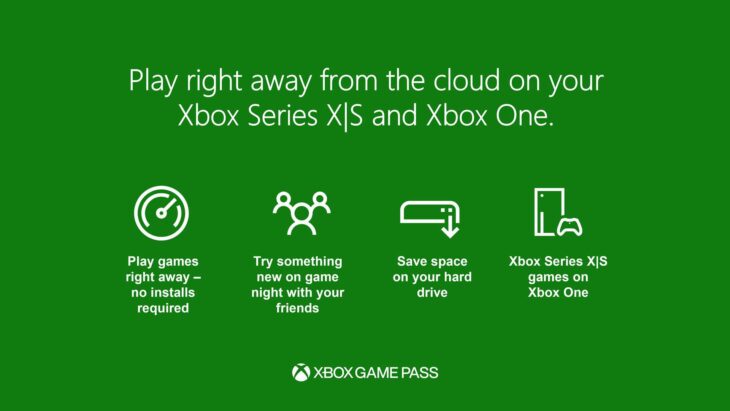 Microsoft has announced that the Xbox Series X/S will be getting cloud gaming this holiday season. The service will also be extended to Xbox One, meaning most modern Microsoft consoles will take advantage of the service.
Much like the cloud gaming service on mobile devices, a subscription to Xbox Game Pass Ultimate will be required to use the cloud gaming services on Xbox consoles. It's hard to see that anyone would try to use it without. The service will support 60FPS up to 4K resolution, making for some of the best cloud gaming out there.
Perhaps most importantly, this service is going to allow Xbox One users to play games that were built specifically for Xbox Series X/S such as The Medium and Flight Simulator. These games are so big and hardware intensive that the Xbox One can't natively run them. However, through cloud gaming, the console will be able to stream the titles and allow players to enjoy them as much as they want.
A test period for this service is being planned for Xbox Insiders and will take place sometime this fall. The test will allow Microsoft to work out all the kinds in the system that might crop up and cause problems when the service is released for everyone.
Cloud gaming allows users to stream games to their devices, and now this is coming to Xbox consoles. Right now it's only possible to download games to the consoles and play them there, even if that's through Xbox Game Pass.
Being able to stream games means that players won't have to install every title they want to play. Instead, they can enjoy them without filling up their hard drives, forcing them to delete other titles that they use a disc or digital copy of.
While cloud gaming is certainly convenient, it raises the question of ownership for consumers. Streaming a game on Xbox Game Pass is nothing like owning the real thing, let alone a physical copy that can be used decades after the game is removed from servers. While cloud gaming certainly has its place, it's going to be a long time before it becomes the norm.