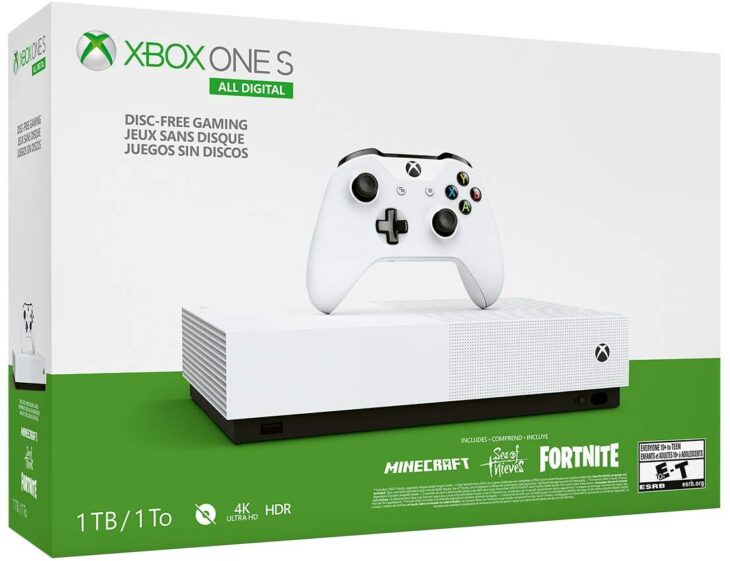 Update: A Microsoft representative has confirmed the discontinuation of the Xbox One X and Xbox One S All-Digital Edition to GamesIndustry.biz. "Xbox One S will continue to be manufactured and sold globally."
Original Story: In the lead up to the release of the Xbox Series X later this year, some reports are suggesting that Microsoft has discontinued the Xbox One family of consoles.
This particular rumour comes from Australian press site Press Start. The rumours say that Microsoft's Australian website doesn't list the Xbox One, or Xbox One X on it anymore. Instead, the site only offers the Xbox Series X, or the cheaper Xbox One S console.
Press Start claims that they have reached out to local retailers EB Games and JB Hi-Fi. Allegedly both retailers have explained that they are no longer able to order the Xbox One or Xbox One X from Microsoft, because it has been deleted from the system. Even their Amazon stores have now stopped listing the console.
UK press site and paper Metro also claims to have sources saying something similar. They describe how their sources say that Amazon and Target, another US retailer, have had all of their Xbox One stock marked as discontinued.
Looking around online it is still possible to find Xbox One consoles on sale from various retailers. However, if you take a closer look, it's often the case that these consoles are from third-party sellers, not big-name retailers.
Press site Pure Xbox managed to confirm with Microsoft that the Xbox One S is the only console that has not been discontinued. Dan Tavares of Microsoft explained on Twitter that the SKU numbers had recently been changed for the products. With the way that Amazon works, this means that they list the products as discontinued under that current listing.
With the Xbox Series X launching later this year, it seems as though Microsoft is gearing up for this being the most powerful Xbox console on the market. The Xbox One X didn't sell as well as the Xbox One, or even the cheaper Xbox One S, so it would make sense for them to discontinue some lines before their next-generation offering.
A news livestream is planned for Xbox next week, which may shed light on this situation. It should also highlight what the marketing strategy behind the console will be.