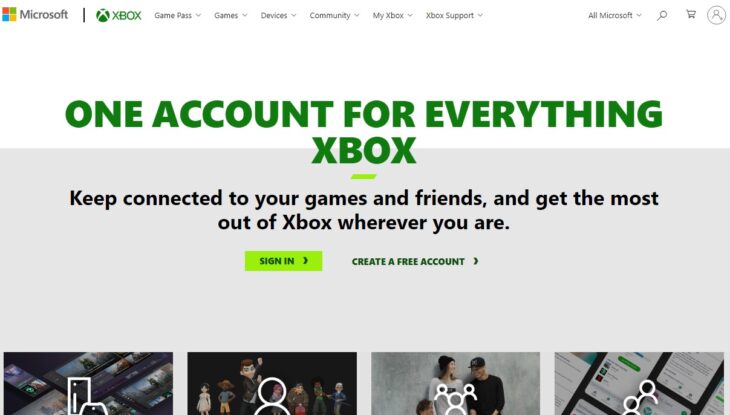 Microsoft has finally rebranded its online service for Xbox consoles, Xbox Live. the service is now called Xbox Network, avoiding any further confusion between Xbox Live and Xbox Live Gold.
This change was spotted by a number of Xbox users over the weekend and was later officially confirmed by Microsoft through an article in The Verge. This was clearly the official reveal plan all along, but canny users simply picked up on it first.
A Microsoft spokesperson explained that Xbox Network is a reference to the underlying online service for Xbox users. It has also now been updated in the Microsoft Services Agreement. The idea here was to create more of a distinction between the Xbox online service and Xbox Live Gold, which is a subscription service that entitles Xbox users to free games each month.
Microsoft was questioned about the name change when rumours surfaced last year. However, at the time, all rumours were denied, making it seem as though the confusion would persist forever.
In addition to free games each month, Xbox Live Gold is more like the Xbox equivalent of PlayStation Plus. It's required for online multiplayer in many games, and also entitles users to many other amenities that those without it, or just Game Pass, can't access.
Earlier this year, Microsoft attempted to raise the price of Xbox Live Gold. They justified this by outlining that the games provided to subscribers are costing more money, and Microsoft needed to pass on the cost increase to users to ensure that quality games continued to be provided.
However, in less than 24 hours, Microsoft reneged on the price rise. The user backlash was unprecedented, understandably so. As a result, the cost of Xbox Live Gold isn't going to increase for the foreseeable future.
This distinction should help Xbox users understand what services they are subscribed to, and which ones they need. It's all too confusing when a game prompts users to buy Xbox Live Gold, only for users to head to the Xbox Live menu and believe that they already have it. Hopefully, for them, this no longer happens.