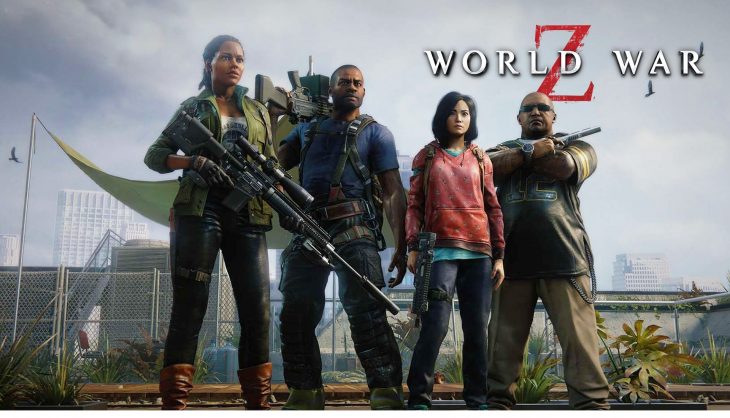 World War Z is fast becoming one of the biggest sleeper hits of 2019. So far the game, which is based on the cinematic World War Z universe, has sold nearly 2 million units in its first month on sale. The news was delivered on the official Twitter page of World War Z.

World War Z was developed by Saber Interactive and published by Focus Home Interactive. Instead of opting to base the title entirely on the fictional book universe, the game takes inspiration from the cinematic universe build by the Paramount Pictures movie of the same name.
When it released in June 2013 the film was met with mixed reviews from critics and fans, polarising the zombie community between those who really enjoyed it, and those who thought the film's particular depiction of zombies was too different. However, both the book and the film still have a strong following, and it seems as though the game is achieving a strong following of its own as well.
Paramount Pictures have stated that World War Z is one of their most successful interactive games to date. The news that it has sold almost 2 million copies in the first month of release is clearly impressive, but it's obviously a stand out moment for Paramount Pictures.
World War Z is currently an exclusive PC title for the Epic Games Store, where it sold 250,000 copies in the first week on sale. In total for the first week on sale World War Z actually sold 1 million copies across PC, PlayStation 4, and Xbox One. With almost 2 million in the first month, the game is on track to reach the much more significant milestone of 5 million copies in just a couple of months.
Focus Home Interactive reported that they earned €126 million in revenue for the last fiscal year. World War Z launched 2 weeks outside of that fiscal year, meaning the publisher stands to see a very lucrative first quarter of the fiscal year 2019/20.
World War Z is a co-op survival shooter title that pits up to 4 players, or a combination of real-life players and AI, against hordes of hundreds and hundreds of zombies. Across several chapters players will be tasked with solving the various problems within each area in order to escape, all the while ensuring they don't get killed by the constant horde of undead. Players are able to build defenses before huge waves of zombies attack, but even these do little to prevent the hordes from piling over one another in an undying effort to eat the flesh of the living.