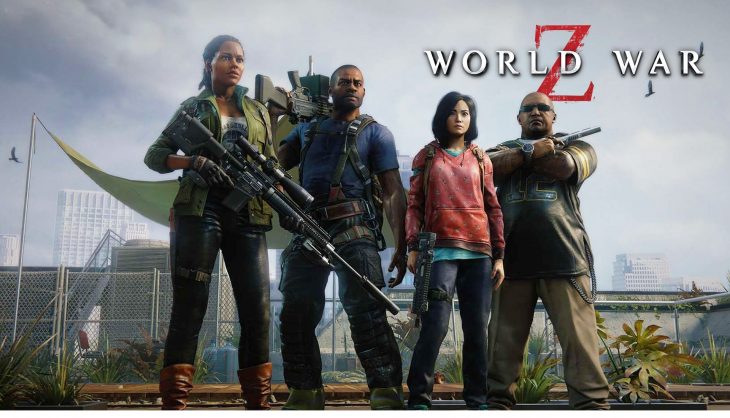 World War Z, developed by Saber Interactive, has sold 1 million copies in its first week on sale. The game puts players in the shoes of one of four characters in the World War Z movie universe, tasking them with working with up to three other players, or AI companions, to survive against unfathomable hordes of zombies.
Matthew Karch, CEO of Saber Interactive, said in a statement that the game had a peak concurrent player count of 70,000 in the first week. Those players were evenly distributed across all platforms: PC, PlayStation 4, and Xbox One, meaning the game has proven to be equally popular with every set of gamers.
Karch added that World War Z is performing better than expected outside of the United States on the Epic Game Store. Apparently only one-fourth of all purchases made on the relatively new PC sales platform can be accounted for in the US, with the remainder spread around the world.
Karch told the press that the studio is extremely pleased with the performance of World War Z so far. PC sales are reported to be above Saber Interactive's expectations, meaning the game is already showing signs of going above and beyond what it was predicted it would sell.
In addition to selling 1 million copies in its first week, World War Z also topped the UK physical sales chart last week. The previous best-selling game, The Division 2, was dethroned thanks to the popularity and success of World War Z in its debut week on sale.
World War Z is a cooperative survival shooter that blends shooting with puzzle solving, and a small touch of base building. The game is spread across a number of chapters, each set in a new continent with its own challenges. Players face off against colossal hordes of zombies, such as the ones seen in the film and described in the book, which have never been seen before in video games.
World War Z also features a competitive multiplayer element that pits two teams of four players against one another whilst hordes of zombies work to pick them off one by one as well.