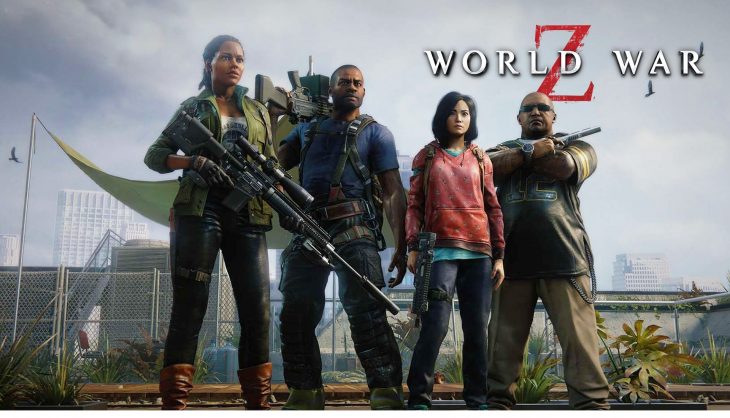 Saber Interactive, developers of World War Z, has announced a Game of the Year edition of their four-player zombie shooter, as well as a switch version that's being developed at the moment.
World War Z GOTY Edition will pack in all of the content released for the game so far. This includes both the free updates, and the paid for add-on content such as weapons skins and character cosmetics.
In addition, the new version of the game will include a brand new episode. The episode is set in Marseille, and brings three new missions, four new characters, and a lot of replayable content to a game that's close to being bloated already.
Matt Karch, Saber Interactive's CEO explained that World War Z has changed the studio in a major way. The game launched with 10 million downloads, and regularly has tens of thousands of concurrent players online.
The game was recently made available for free on the Epic Game Store, and saw 9.9 million downloads, as well as 250,000 concurrent players. Epic Games told Karch that this was the most successful free offering the store had ever seen, including Left 4 Dead 2.
World War Z GOTY Edition launches for PC, Xbox One, and PlayStation 4 on May 5, 2020. The game's additional content will also be available as a paid upgrade on digital storefronts for those who already own the game.
The Nintendo Switch version of the game doesn't have a release date yet, but given Saber Interactive's prowess in porting games to the platform, such as The Witcher 3 Wild Hunt, it should be a competent title on Nintendo's hybrid console.
Karch described the Switch port as the hardest game that the studio had ever worked on for the platform. While The Witcher 3 Wild Hunt was a challenge visually, World War Z needs to render and control hundreds of enemies at any given time, all while allowing four real players to work together.
So far very little of the game's new episode has been seen. The game isn't exactly lacking in content, but for those who enjoy playing it on a daily basis, the episode will be a welcome sight, and something to sink their teeth into for dozens more hours.