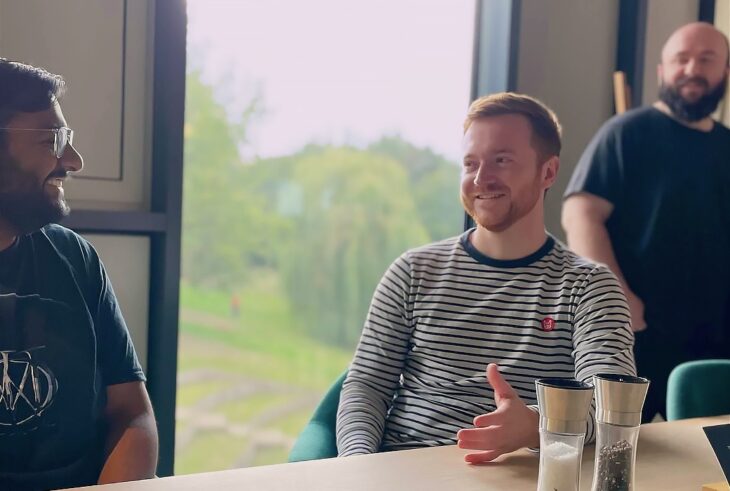 Image: worldmakers.com
World Makers, a game developer previously known as Automation Games, has announced that it's managed to acquire a $3 million investment from Makers Fund, a venture capital firm that looks to increase the value of its assets by investing in companies around the world.
World Makers said that the bull of this investment will be used to help continue the development of its multiplayer horror game deceit. The title launched in 2017 on Steam for free, pitting teams of survivors against an infected player as they each try to progress through the map and either escape or kill the survivors.
The game is heading to consoles in 2022, and has already had 13 million downloads on Steam. The peak concurrent user count on Steam was 17,000, and it has around 77,000 mostly positive reviews on Steam at the time of writing.
Asymmetrical horror games like Deceit tend to do quite well, particularly if they're free. The game offers many in-game purchases and DLC packs, all of which will be going towards funding further development and the addition of new characters and enemy types. It's similar to how Dead by Daylight and Among Us work, but both of those games have an upfront fee attached.
In addition to the continued work on Deceit, World Makers plans to start up new game projects that will push the technological limitations and gameplay boundaries the industry has in place today.
World Makers is a promising developer, and Makers Fund is excited to be working with the studio. There's no denying that this investment will do well, particularly since World Makers has already proven that its game is incredibly popular.
All investments carry risk though, and there's a risk that the console version of Deceit won't live up to the Steam version. It's possible that users will be making use of mods to enhance the experience, which won't be possible on consoles, and that could hinder the console version's launch on top of any other issues that might crop up. Time will tell if this is the next free-to-play horror title that becomes the next big trend.