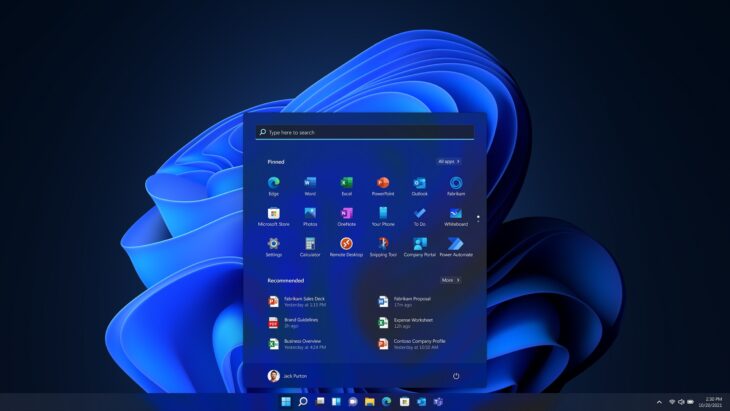 Microsoft has officially released Windows 11, and it's available to download in three different ways. This is touted as the best Windows yet, especially for gaming, and is already being used by millions around the world.
The first way to install Windows 11 is to use an install assistant, which is what Microsoft recommends for any device that's already running Windows 10. Other users will likely be installing on fresh machines, so an install assistant may not be required.
Windows 11 is also available as a bootable DVD or USB drive. With this, all you need to do is pick up the physical product and put it into your computer. The drivers will all be on the physical product, so you can install it directly from there.
Finally, Windows 11 is also available as an ISO file. This is a copy of a disc that's available to download online and boot as if it were a disc. Essentially, it's the same as booting Windows 11 from a DVD or USB drive, you just need to download the disc first.
Windows 11 is set to be an incredibly powerful operating system with several improvements over Windows 10. Many of the UI aspects have been pulled from the Xbox Series X/S system because they work so well. Indeed, the gaming systems certainly are extremely similar.
Future updates will bring the operating system to Android devices and make a number of potential features useable once again, such as HDR and Dynamic Lighting. These are all things that need to be included over subsequent updates.
Of course, as with any new operating system, users should take care to avoid the issues that may come with it. For a few weeks at least, there will be glitches and bugs that crop up which Microsoft will fix as soon as it can. The level of testing required to have everything under control for millions of users simply isn't sustainable.
One thing that Windows 11 will launch with from the Xbox Series X/S is DirectStorage. This is a feature that allows you to shift the strain of graphics loading to your CPU from your GPU, making games and other applications run so much smoother than they did previously.