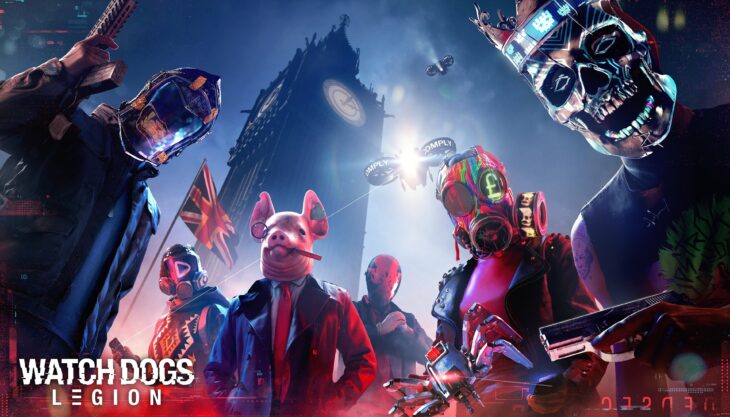 This week saw the release of three new games. The best-selling of those was Watch Dogs Legion, which has topped the US weekly game sales chart.
However, the game's physical sales are below those of the last release in the series, which was Watch Dogs 2 in 2016. It's thought that due to the pandemic, and some consumers wanting to get a digital version so that it will be upgraded for next-gen consoles, many people have actually purchased a digital copy over a physical one.
NBA 2K21 slips from first to second place this week. Sales are still strong, as was demonstrated by its dominance last week. It's likely that the game will overtake Watch Dogs Legion in a week or two.
Animal Crossing: New Horizons has seen a boost to sales of 12 percent week-on-week, and it's sitting in third place in the chart. The game's Halloween update is almost certainly the cause, though now it's over sales will probably drop off slightly.
Madden NFL 21 is in fourth place, and Super Mario 3D All-Stars is in fifth. The Nintendo title saw sales increase by 15 percent week-on-week, securing its place in the middle of the chart.
The second new release of the week was Pikmin 3 Deluxe. In the UK, the game's sales were lower than that of the original Wii U release. It seems as though that might be the case in the US as well. Until Nintendo releases digital sales figures, just how well the game fared will remain unknown.
EA's phenomenal space pilot game Star Wars: Squadrons has dropped from fourth to seventh this week. Sales are down by 28 percent week-on-week. However, with the release of a new season of The Mandalorian, the game may see a boost yet.
FIFA 21 slips to eighth this week, and the third new entry for the chart, The Dark Pictures Anthology: Little Hope, comes in ninth. The game has been a hit with fans, but most players are opting for a digital version so that they can play on PlayStation 5 as well.
Finally, Crash Bandicoot 4: It's About Time has dropped from sixth to tenth this week. Sales are down by 36 percent week-on-week. With an onslaught of new releases, it's no surprise that the game is falling. It could recover yet though.
Next week the Xbox Series X and S are launching. This should see the game sales chart change completely. It's likely that Assassin's Creed Valhalla will come out on top, but only time will tell.