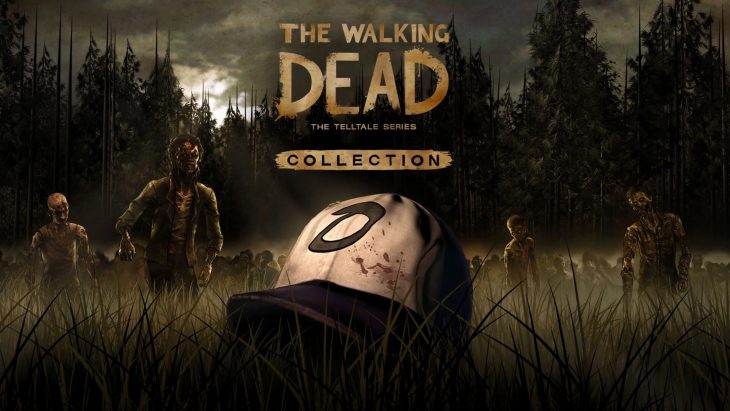 Telltale Games have announced that their award-winning video game series, The Walking Dead Seasons 1, 2, and 3, will be collected in one package that launches on December 5, 2017 The Walking Dead: The Telltale Series Collection.
The collection will bring together all three seasons of Telltale Games' The Walking Dead game as well as The Walking Dead: 400 Days, and The Walking Dead: Michonne. All episodes that released before The Walking Dead: A New Frontier have been graphically remastered in order to bring them up to date with where the games are visually at the moment.
The developers have also announced that Gary Whitta, screenwriter for Rogue One: A Star Wars Story and The Book of Eli, is returning to Telltale Games as a story consultant for the fourth and final season of The Walking Dead video game series.
In an interview Whitta said that working with Telltale Games on the first season and telling the story of Celentine as she grows into the world of The Walking Dead was one of his career highlights. He added that working with the developer again to bring her story to a close feels like a homecoming, and something he is very excited about.
Whitta argues that Clementine has become one of the favourite characters for fans in the universe of The Walking Dead, but also one of the greatest characters in video games. He hints at the exciting conclusion to her story by ending his interview saying that this season will be a special one.
The Walking Dead video game series from Telltale Games takes players through the story of a young girl, Clementine, from when she is found alone and scared in her family home through a life warped by danger the undead now present. Throughout each series players make choices that are brought through each episode, with characters remembering certain actions that can change their opinions in certain situations, or their attitude towards the player in general.
The Walking Dead: The Telltale Series Collection launches for Playstation 4 and Xbox One on December 5th 2017 for $49.99. The final season, which has yet to be officially named, will launch for Playstation 4, Xbox One, PC, Mac, and Android and iOS mobile devices in 2018.