HTC has revealed the price and release date for their latest virtual reality headset, the Vive Cosmos.
HTC boasts that the Vive Cosmos provides a new level of accessibility for users. The new device launches in Europe on October 6, 2019, and will be priced at £699. This price is certainly towards the higher end of the spectrum when it comes to VR headsets, but HTC's devices generally justify this in the hardware used, and experience provided to users.
The price of the Vive Cosmos is only £10 more than the original HTC Vive, which launched in 2016. However, the price of the Vive Cosmos is justified in the components used to build it, which provide a resolution that's 88 percent higher than the previous model. In addition, the screen door effect is minimized with LCD panels that reduce the distance between pixels.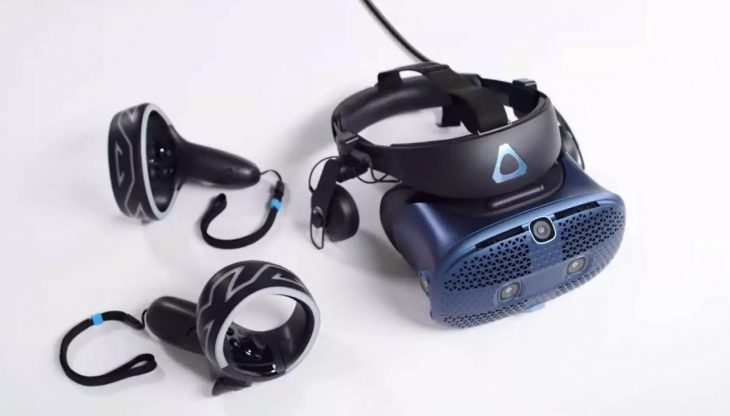 The Vive Cosmos also offers users some new comfort options. This includes a flip-up design that allows users to enter and exit their VR experience quickly, without the need to shut down the software being run at the time.
Graham Wheeler, Vice Europe General Manager for HTC explained that the Vive Cosmos is HTC's most versatile headset to date, offering an unmatched experience to users. Inside-out tracking makes movement feel a lot more accurate, and in the future there will be options for faceplates for the device, allowing users to customize their Vive Cosmos. Alongside a new user interface, HTC see limitless possibilities for their UX customers.
The launch of the Vive Cosmos looks as though it will be the widest European retail launch of a VR device so far. HTC is proud to be delivering on the promise of premium VR experiences, and is always looking to improve moving forward.
With the next console generation almost certainly starting in Christmas 2020, consumers have a long time to wait to see if any other premium VR offerings are announced. Currently the cheapest, and one of the best, VR experiences on the market lies with PlayStation VR, but there's no telling what both Sony and Microsoft have planned for their newest consoles next year.